Everything you need to know about Royal Parks Half Marathon 2022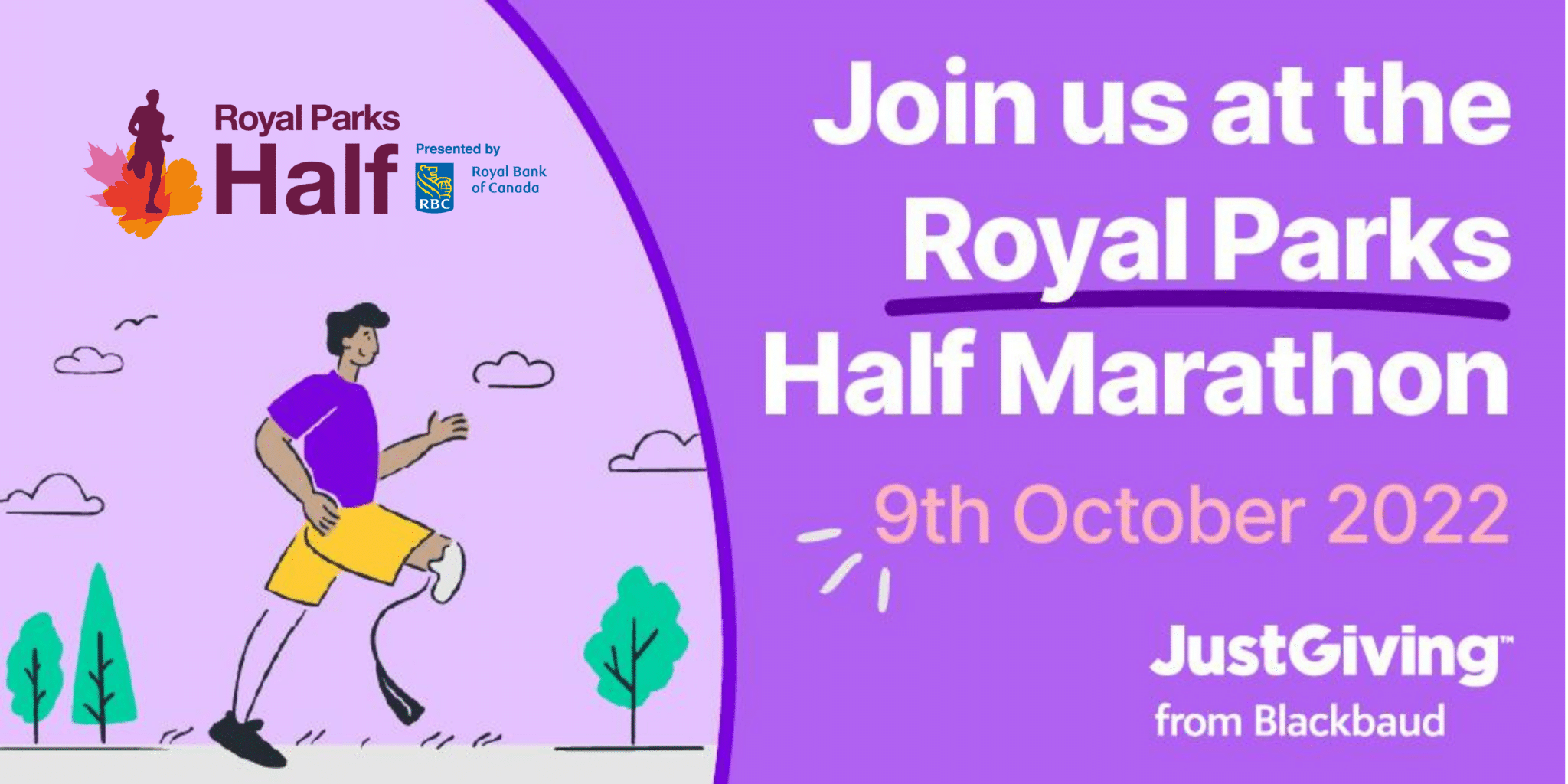 It's not too late for your charity (and supporters) to get involved in the Royal Parks Half Marathon presented by Royal Bank of Canada! We've put together a post to help you get ready for this year's epic event.
The Royal Parks Half team are also hosting a free webinar on the 20th April for Prospective Charities (those who are not registered for 2022's event). For more information, please visit the bottom of this blog.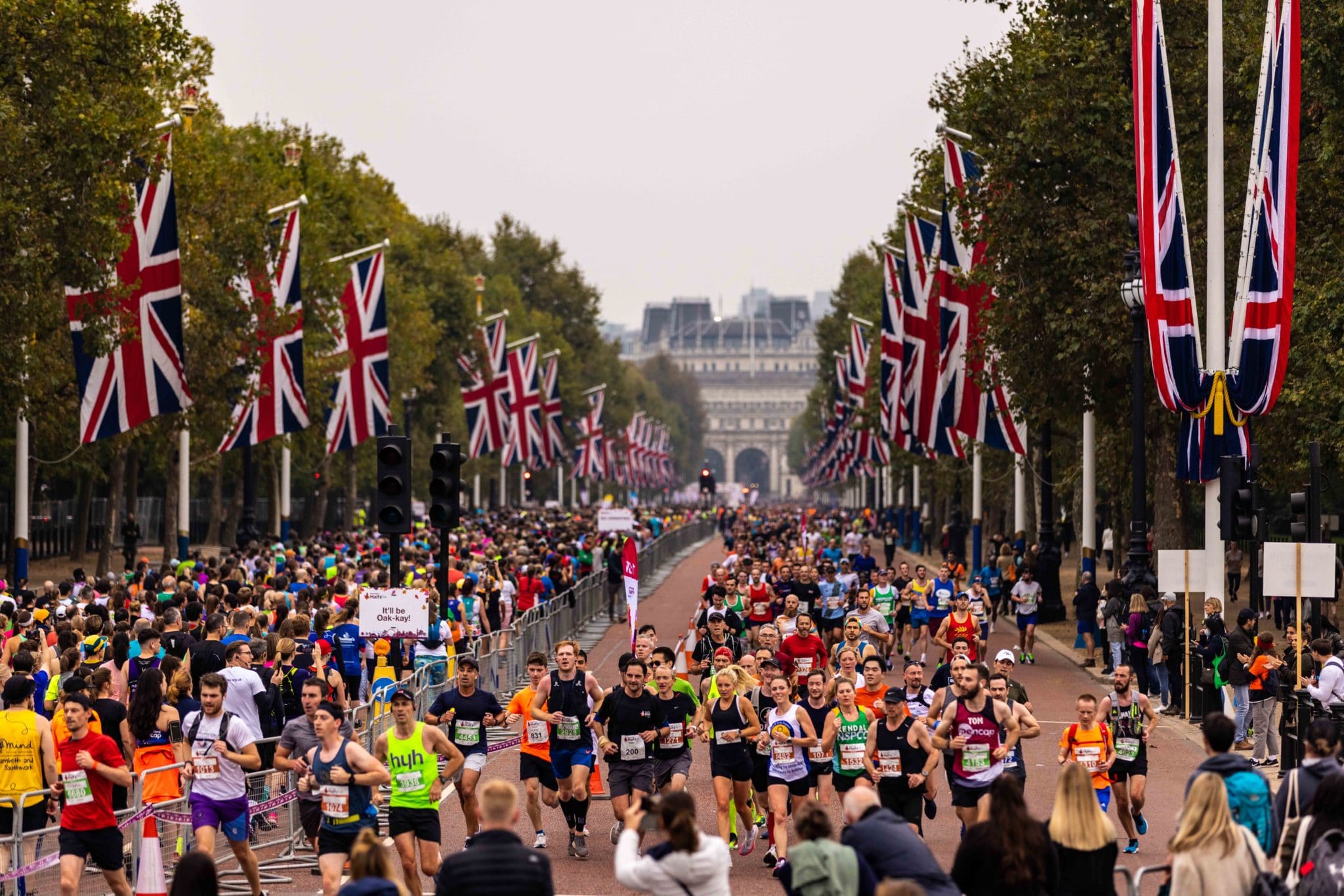 About the Royal Parks Half
The Royal Parks Half was born in Central London, way back in 2008. It offers a route like no other taking runners past the capital's world-famous landmarks on closed roads, and through four of London's eight Royal Parks – Hyde Park, The Green Park, St James's Park and Kensington Gardens. Fifteen years later, this stunning 13.1 mile event continues to draw in a massive 16,000 runners every October.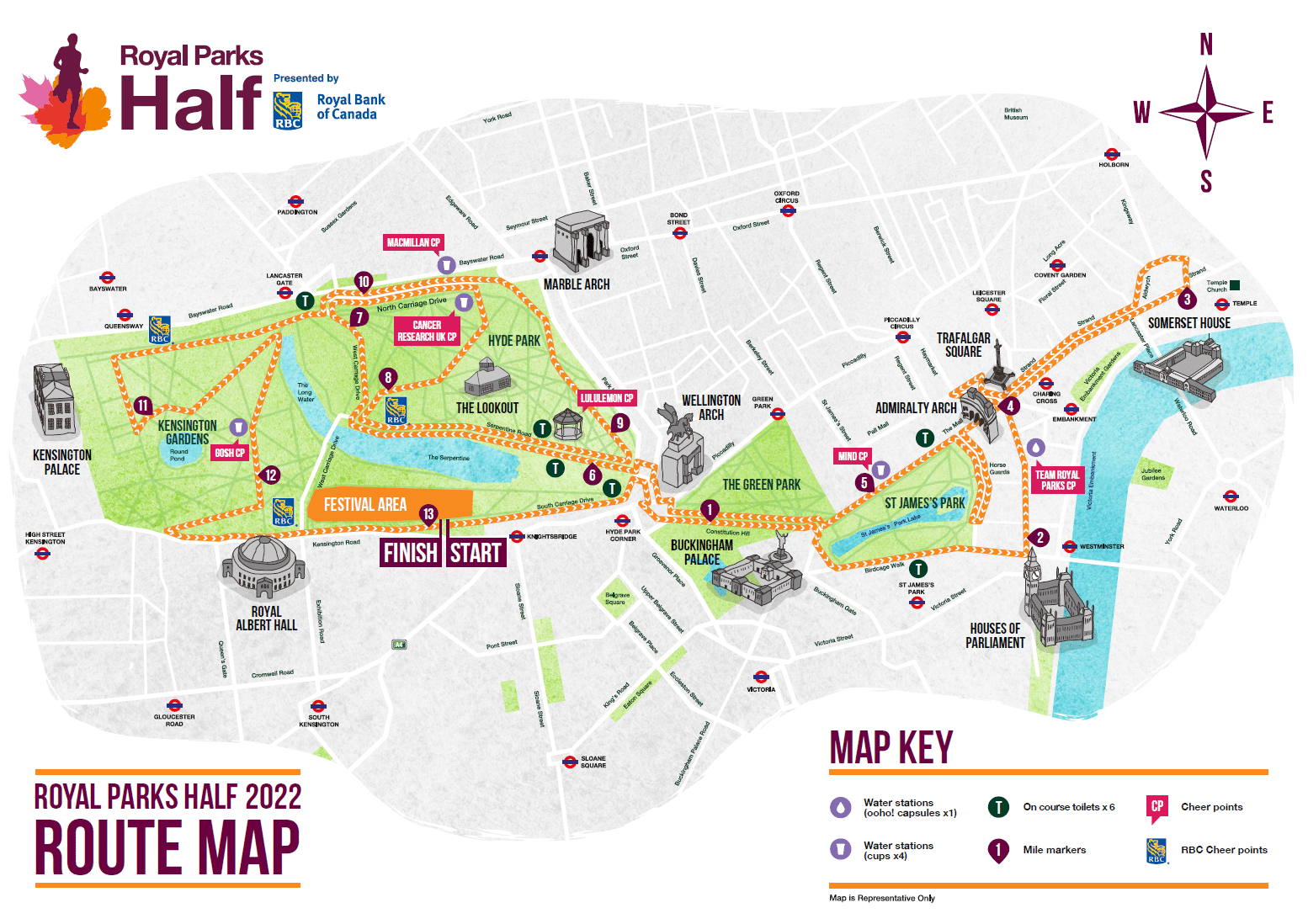 Over £55 million raised for UK charities
The Royal Parks Half was originally created to raise sustainable funds to protect and preserve London's Royal Parks. Since then, the event has exceeded all expectations, raising a huge £55 million for over 1,000 UK charities.
Each year, over 500 charities participate in the event – and we're proud to be the Royal Parks Half Marathon's official event fundraising partner this year. We're looking forward to seeing our incredible community put on their running shoes and raise money for the causes they care about.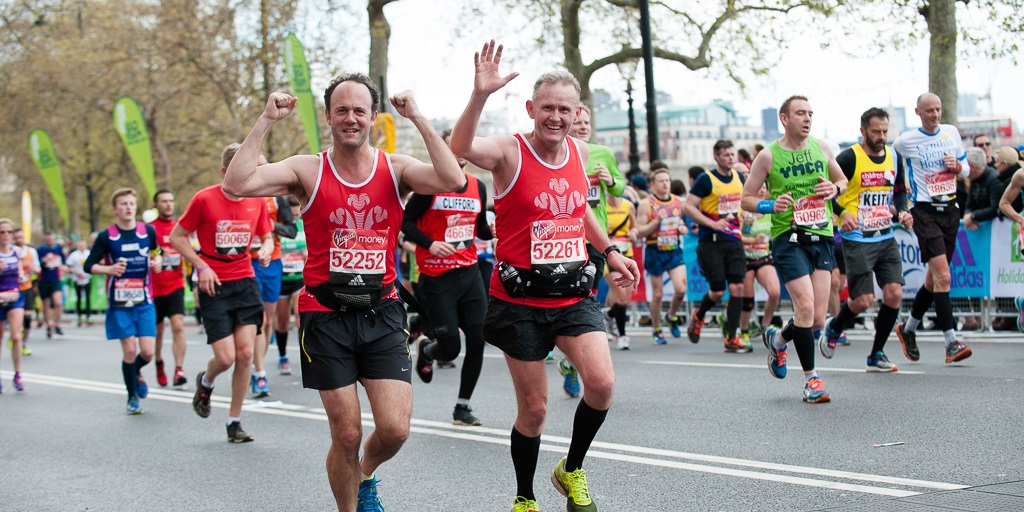 Alicia's Story
Last year, Alicia took part in the Royal Parks Half to raise funds for Lupus UK. Alicia was inspired to take on the challenge after she began experiencing symptoms of Lupus. These included joint pain, fatigue and brain fog. She wanted to challenge herself, whilst raising awareness for hidden disabilities… and she did just that!
Alicia raised an incredible £850 for Lupus UK and felt "on top of the world" when she crossed the finish line.
---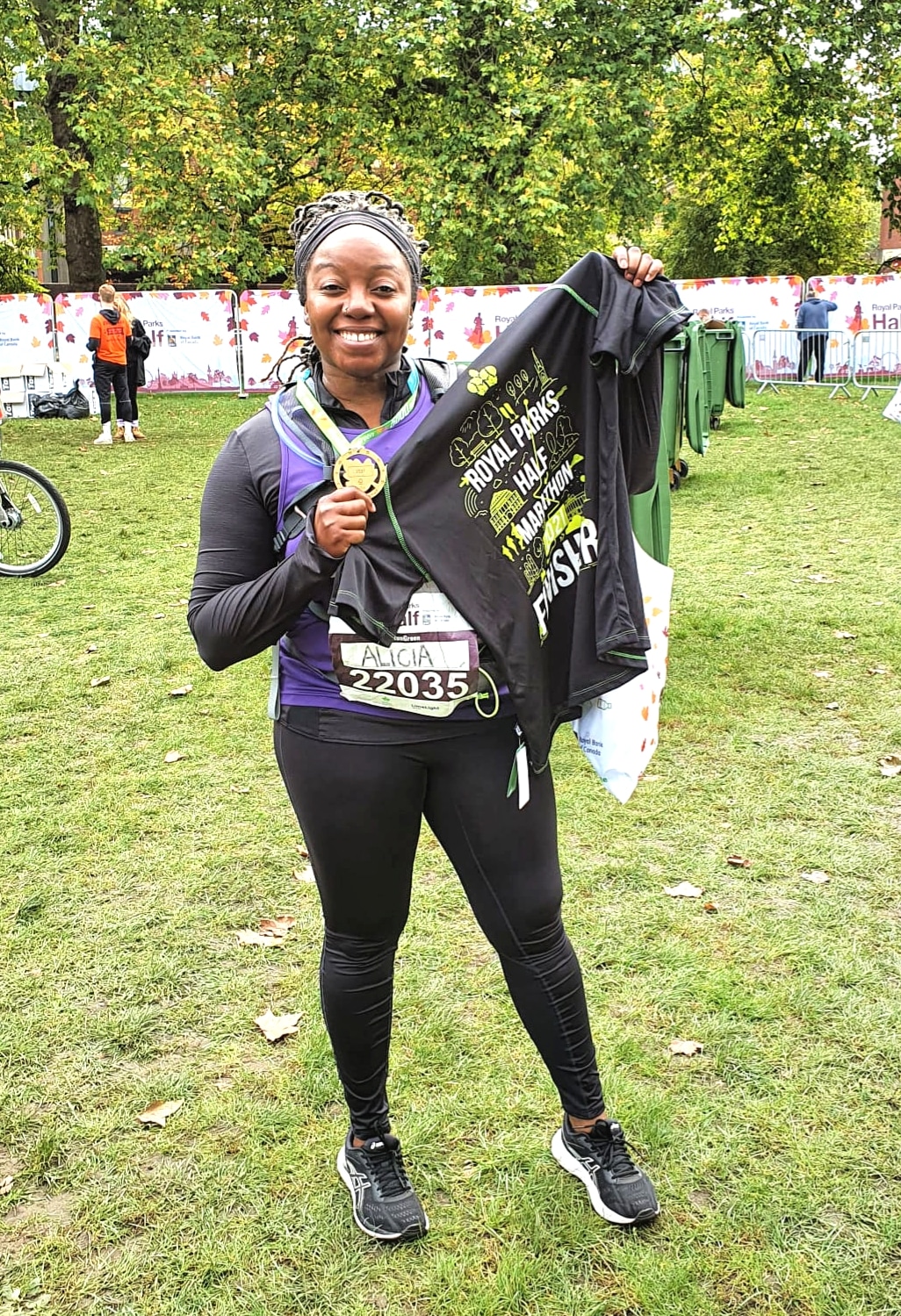 "I finished with a time 9 minutes slower than the last time I took part in a half marathon, but this year felt extra special because I didn't let my health stop me from finishing".

– Alicia Wilkins
---
Completing the Royal Parks Half is an incredible achievement – one that will fill your fundraisers with pride. Find out how to encourage your supporters to run for your charity – and help them see the same success as Alicia did.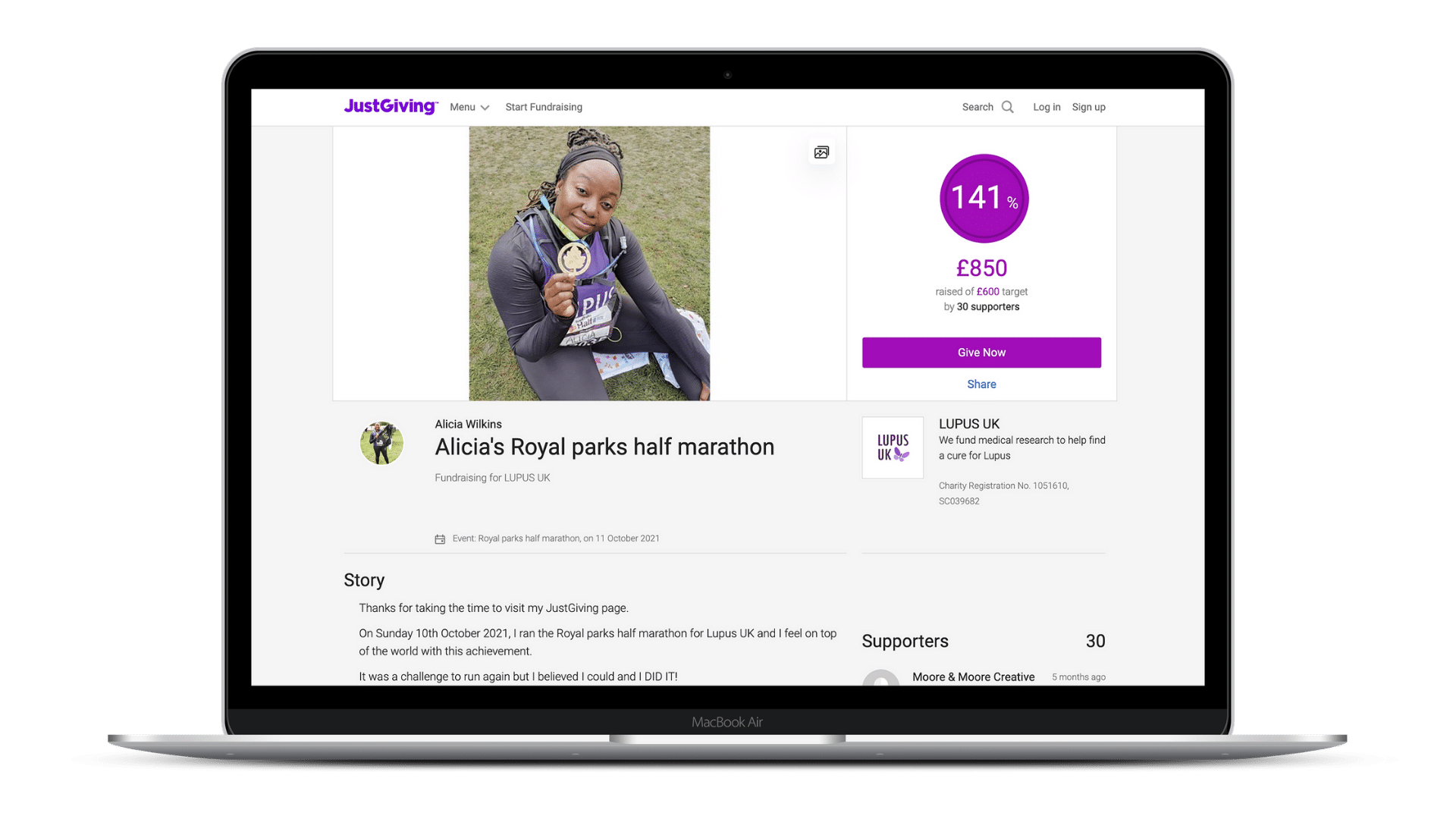 Get involved
The Royal Parks Half team are hosting a webinar to give you all the info you need – like how to get involved and why you should be one of the 500+ charities taking part in this year's event. The webinar will also feature charity case studies, so you can hear first-hand about fundraising success at the Royal Parks Half. The webinar is open to all charities who have not yet registered for the event and will take place on Wednesday, 20th April at 11:00am.
We'll also be there to give you tips on how your supporters can maximise their fundraising with JustGiving. We'll provide you with information and resources so that you can help your fundraisers get their JustGiving pages up and running in time for the big day.
There'll also be an opportunity to ask questions at the end of the webinar.
Register today
Are you in? Sign up for the free Royal Parks webinar here.
Get inspiration in your inbox!
Don't miss out on digital fundraising tips, tools and trends.
Becky is the Community Manager at JustGiving. She's passionate about storytelling, and inspiring people to help charities raise more.