Facebook fundraising part three: where next for social sharing?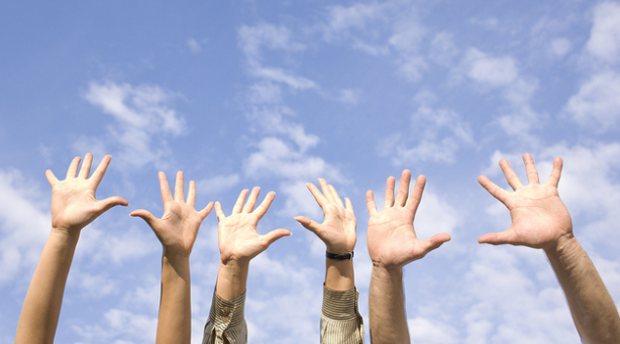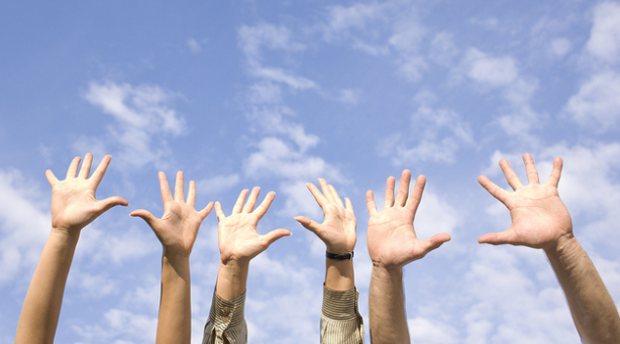 Following last week's Facebook feature, 'Share more, raise more', we're looking at what's next for social sharing.
And that future is already changing, thanks to a feature Facebook introduced at the start of 2012 – Timeline.
The Facebook Timeline
Timeline allows individuals to collate their activity on Facebook in chronological order, but it also enables application developers to add more richness to the experiences they create. Before 2012, users could only 'like' or 'recommend' things on Facebook, but Timeline allows app developers to create their own vocabulary on Facebook that more accurately describes the actions a user is taking. It also shares the content in more places on Facebook: as well as posting content in the newsfeed, such as most shares, the stories are shared in the ticker and on a user's Timeline.
The impact of sharing
For example, by connecting the music streaming service Spotify to Facebook, you can share a 'song' you're 'listening' to, or by using the Guardian newspaper's social reading app, you can share an 'article' you're 'reading'. In both of these examples, you can set-up the app to share on your behalf so the act of listening becomes the act of sharing, and the act of reading becomes the act of sharing: you don't have to click a 'share' button to tell your friends what you're reading or sharing.
Thanks to this integration, both the Guardian and Spotify experienced huge uptakes in their user base, with the Guardian going from 0 to 3.9 million active users in just a couple of months. (Source: Facebook developer blog).
JustGiving integration on Facebook
Facebook launched JustGiving's integration in April 2012, which allows users to share the 'donations' they've made, enables fundraisers to share 'thanks' to their sponsors and gives people a way to 'remember' someone who's passed away, on their Timeline. (Source: Facebook developer blog). In this case, the act of clicking a 'thank' button on JustGiving creates a post on Facebook that 'thanks' that sponsor. By connecting JustGiving and Facebook accounts, every time someone donates, a story is automatically shared on Facebook.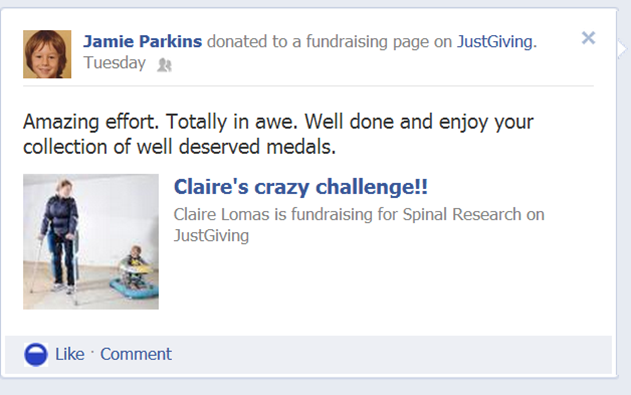 All these actions are then aggregated on a user's Timeline, showing the friends they have supported, the charities they have donated to, and the people they have thanked. These aggregations are only available if you integrate with Timeline – they add richness to a user's history with your app, showing their friends what they've done in a more interesting way than a single story.
Since adding our Timeline integration, we've seen the number of referrals from users' Timelines rise to almost as much as the referrals from the newsfeed. This was surprising, but it shows that Facebook users do look at other people's profiles, where they find the content that's aggregated there interesting enough to click on and take the same actions themselves.
Watch out for the final part of Facebook fundraising: the growth of mobile.
Get inspiration in your inbox!
Don't miss out on digital fundraising tips, tools and trends.
Jonathan is the social and labs product manager at JustGiving, specialising in social media integration, digital strategy and online fundraising. He's fascinated by how the social web has revolutionised the way people interact with each other and how charities can use the internet to create enormous value for them and their supporters.