Five Christmas Campaigns on JustGiving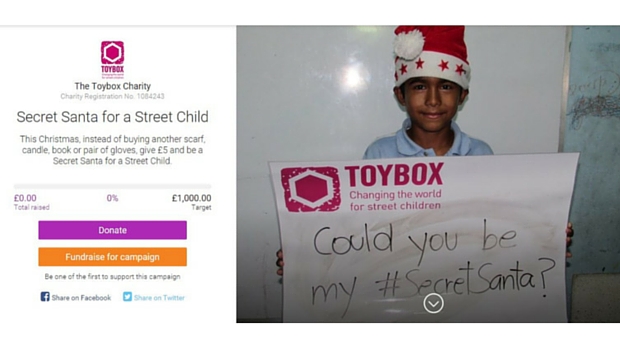 It may not even be October, but charities are already planning and even launching their Christmas Campaigns. If you've not even thought about yours yet, don't worry, there's still time! With our Campaign tool, you can set up a Christmas appeal in minutes.
Here are five Christmas Campaigns on JustGiving to give you inspiration:
Every year, the charity provides presents to the children and their families who will be spending the festive season in the Royal Brompton Hospital. They're hoping to raise £1,500 from their Christmas Toy Appeal to help provide some fun and smiles and spread some Christmas cheer.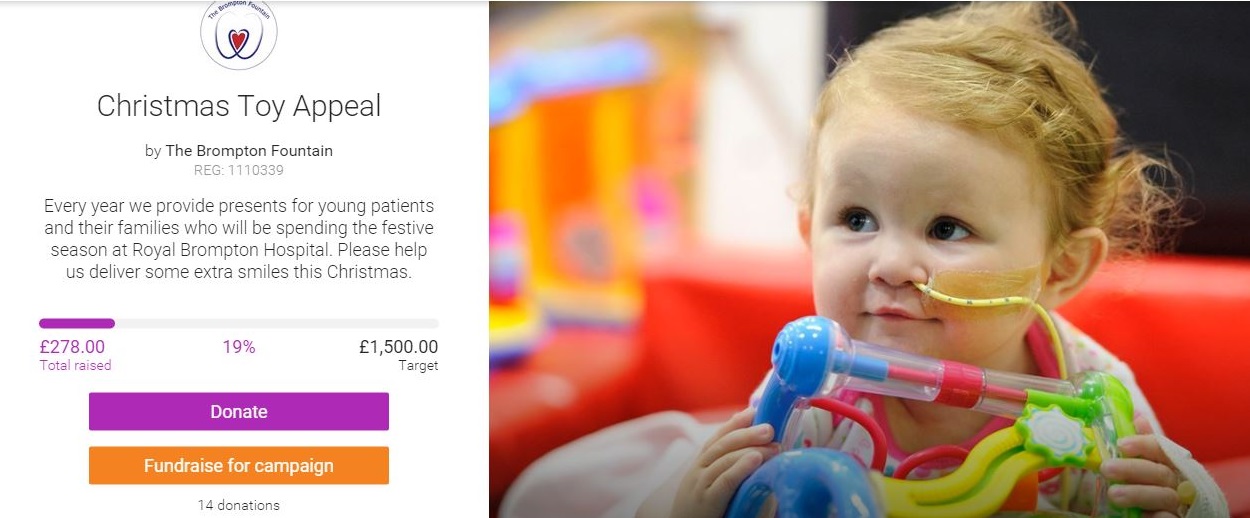 Santa Runs are popular Christmas fundraising challenge events. The Rotary Club of Reading Benevolent Fund has set up a Campaign Page so that their runners can set up Fundraising pages, directly linked to this event. This makes it super easy to see exactly how many fundraisers have created a Fundraising page and saves time on reporting.

Every year in the run up to Christmas, Toybox partners distribute hot food and drink and a warm pair of socks to hundreds of children who call some of the most dangerous and unforgiving streets in the world their home. The charity is asking people to donate just £5 to be a Secret Santa to children in need.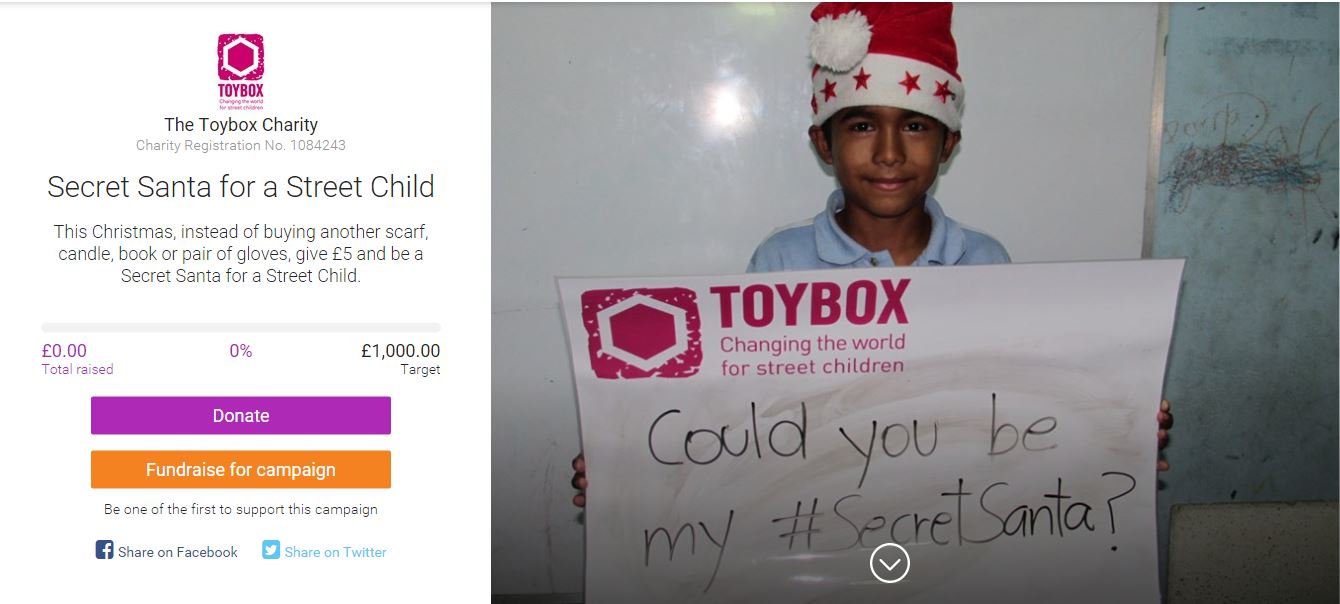 Is it a bird? Is it a plane? No, it's Santa Clause skydiving! The charity is looking for 20 festive daredevils to dive into the Christmas spirit by taking part in a Santa Skydive, to help raise much needed funds for children with cancer and leukaemia. These Santas will definitely be on the Nice list!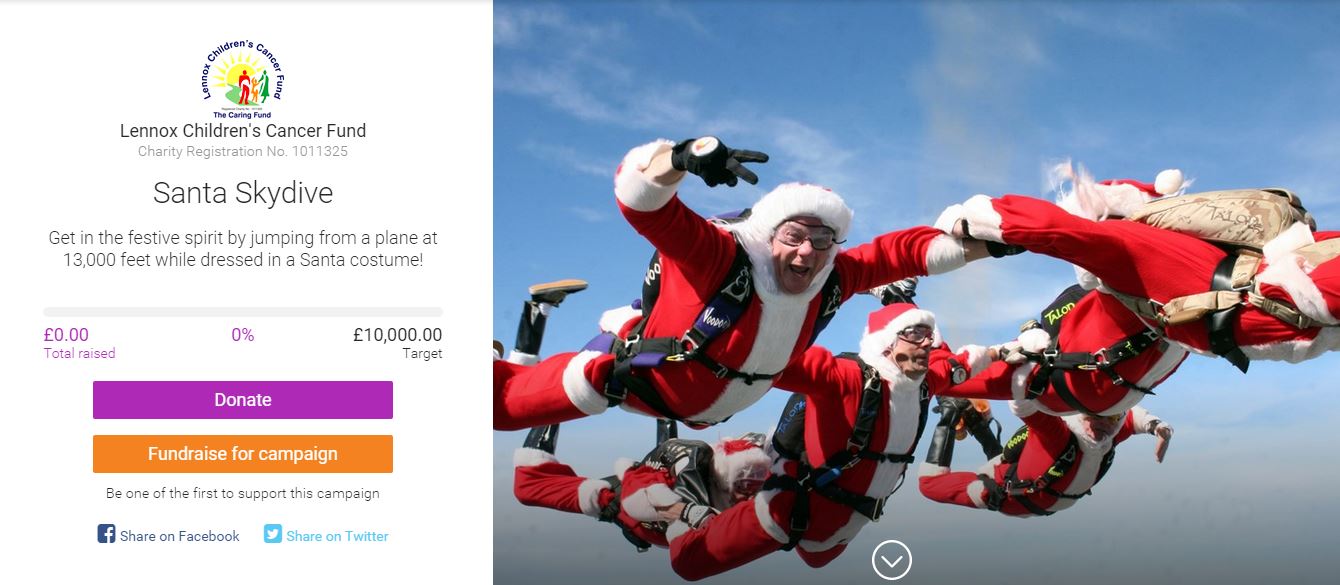 An estimated 250,000 people go missing each year in the UK. The charity is looking to raise £20,000 to help pay for their vital 24 hour helpline to help support missing people and their families left behind.
Every week their helpline team launches 21 new missing people appeals, across mainstream, social media channels and digital billboards. These appeals for missing adults and children will be seen by millions and as Christmas is a time for family, this Campaign is especially poignant.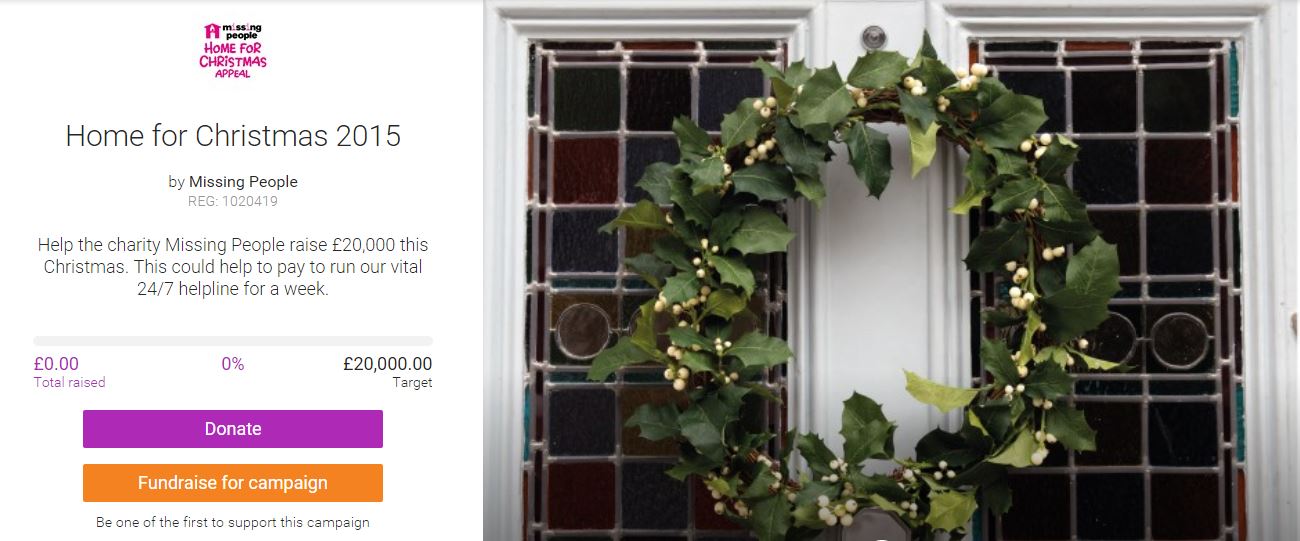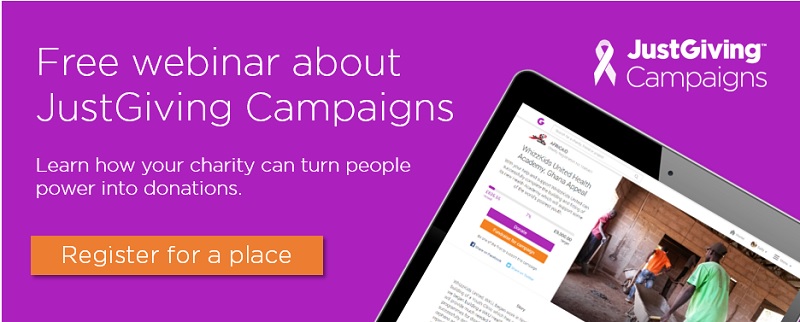 Get inspiration in your inbox!
Don't miss out on digital fundraising tips, tools and trends.
Passionate about using digital channels to communicate with and for charities, Kirsty is a freelance digital communications specialist and accredited trainer. A regular blogger for Third Sector and other sector publications, she is always keen to share her experiences and knowledge with others and help them achieve their goals. She has helped hundreds of charity staff hone their social media and digital marketing skills over the years and understand the importance of good content. She is a trustee of the Small Charities Coalition and in 2016 won a CharityComms Inspiring Communicator Award.