Five expert tips for Giving Tuesday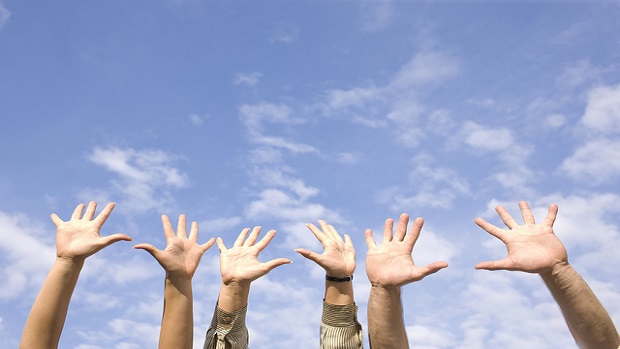 Stand out from the crowd
By Zoe Amar, director at Zoe Amar Communications
#GivingTuesday is going to be huge for the sector, as well as a competitive marketplace. However I think lots of charities can benefit if they follow some simple rules. First, your content needs to stand out from the crowd – use some strong case studies of people you've helped, stats that show your impact or get your celebrity patrons involved. Secondly, boost your brand and increase your reach on the day itself by getting everyone from your CEO and board to your volunteers to share your campaign on social media.
Use multimedia tools to tell a story
By Jude Habib, director at Sounddelivery
With #GivingTuesday being a global day of giving, what better opportunity is there is tell your story to a new audience? Use free multimedia tools to help get your story across and always use rich content such as a Vine, Audioboom or a a powerful image so that they stand out amongst the other #GivingTuesday Tweets and Facebook posts. The RNLI did a wonderful job recently of telling the story of the Rohilla, a hospital ship that was wrecked off Whitby 100 years ago, using Twitter, a hashtag and Storify to bring it all together in one place. Think what story you could tell on #GivingTuesday.
Well my name is Fred Reddiough of 13 Ribblesdale Terrace, Barnoldswick. I'm sailing down the east coast bound for Dunkirk in France #Rohilla

— RNLI (@RNLI) October 30, 2014
Encourage user-generated content
By Jonathan Waddingham, social and product labs manager at JustGiving
#GivingTuesday is a high profile event celebrating giving and charities can tap into that awareness and enthusiasm by encouraging their existing supporters to say why they give and why they care. Be it with a video, a selfie or just a humble tweet explaining why they give, it's a great opportunity to inspire your supporters to tell their giving story. This in turn shares your cause's story with their network and encourages their friends to support you too.
Don't neglect email – it's a powerful channel
By Matt Collins, managing director at Platypus Digital
When in the throes of promoting #GivingTuesday across your various social networks, don't forget that faithful channel that's been connecting you with your supporters long before Twitter was even a thing: email. Whether you use Mailchimp, Dotmailer or just Outlook, email is an action-based, private channel. If someone has given you their email address, they are displaying a level of trust that says they're standing by, ready to act. Send simple words, beautiful images and a focused call to action to get your supporters on side with the whole movement.
Have a compelling fundraising appeal on your website
By Rachel Beer, development director at Burnett Works
Make sure people arriving at your site have the best possible experience and focus on converting as many of them into supporters as possible. If you're keen to attract new donors, one of the best things you can do is feature a compelling fundraising appeal on your website and make this as easy to find as possible. This should have a strong proposition – people will be more motivated to give when they understand what they will be helping you to achieve. The more specific and tangible you make this, the more effective it will be. Ask your existing networks to share the campaign page URL, so visitors to your site arrive in the best possible location to convert to giving.
Are you taking part in Giving Tuesday?
Use our Giving Tuesday donations portal, which makes it easy for people to donate to your cause for this global event.
Get inspiration in your inbox!
Don't miss out on digital fundraising tips, tools and trends.
Passionate about using digital channels to communicate with and for charities, Kirsty is a freelance digital communications specialist and accredited trainer. A regular blogger for Third Sector and other sector publications, she is always keen to share her experiences and knowledge with others and help them achieve their goals. She has helped hundreds of charity staff hone their social media and digital marketing skills over the years and understand the importance of good content. She is a trustee of the Small Charities Coalition and in 2016 won a CharityComms Inspiring Communicator Award.