Five lessons from Leicester City's title success for digital product teams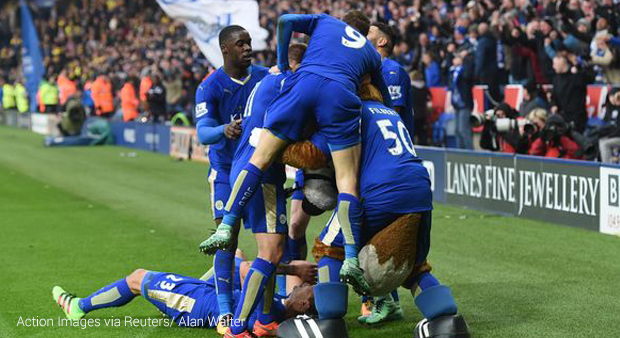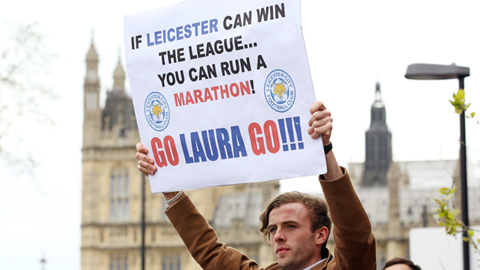 Football (or soccer) doesn't exactly have a reputation as a hotbed of learning, but growing up loving the sport, I definitely feel like I picked up a lot of knowledge and life hacks.
I learned about Geography (local and global), language (ok, just a few words!) and a tonne about human psychology, which leads me on to the theme of this blog. The title says it all really. Like many others I've been enthralled to see last season's relegation escapees go from 5000–1 outsiders to Premier League winners. It's a story Hollywood would reject for being too unrealistic if it didn't actually happen.
While being part of building a team at work and looking for ways to keep motivation, morale and output bubbling, I always thought there were transferrable lessons to be learned from Ranieri and the team he led to victory. It's not just luck and it doesn't just happen without a 'perfect storm' of positive factors. So I'm going to try to define those success factors (at least as I see them) here.
1. Set clear, achievable goals
There's no way that Leicester expected to be League champions at the start of the season, but they will have expected to improve performance. Just like in our digital team, we're not expecting to topple Facebook, but we have goals and we are open to moving those goals based on the feedback from performance.
What was very clear from every press conference manger, Claudio Ranieri did is that he was taking one step at a time; setting realistic expectations and achievable targets. It seemed like you could broadly split the objectives he gave his team into three or four chunks — each goal set after the team gained the confidence of achieving the last.
Avoid relegation
Finish in the top half of the table
Finish in the top 4
Win the title
It was significant that — at least publicly — He didn't even talk about winning the title until the last few games when the goal was within reach. Perhaps there is a lesson for us in work here? Break those goals down and don't apply unnecessary pressure by starting with a seemingly impossible goal. Allow confidence and momentum to build with small successes along the way.
2. Find a structure that works for you and play people to their strengths within it
CHAMPIONS!!!! pic.twitter.com/pFtvo5XUNx

— Christian Fuchs (@FuchsOfficial) May 2, 2016
Previously known as "The Tinkerman" Ranieri seemed to hit upon a formation and playing style* that really worked and he had the belief and judgement to stick with it for as long as it worked i.e. all season!
*two holding midfielders, attacking full backs…but this is not a football blog!
The temptation to tinker with teams and workflows is strong, because there must be a better way, right? But if you are having more success than every before, you should ride the crest of that wave because people enjoy continuity and there are a hundred things you could do, but if you try all of them too quickly you're going to tie yourself and your team in knots.
Understand what works for you and keep doing it for a while! (That's not to say you don't constantly question what works.)
'What's working' is a little tougher to quantify in digital product than sport, but only a little if you have people that see the picture and you are backed by solid research and data insight.
The other brilliant thing the Leicester boss did when taking the job was to make a very quick assessment of the 'players' at his disposal and factored that in to how they would set up and play. He utilised the pace he had in attack and the solid foundations in defence to play a counter attacking style — the only formula that could have led them to a title this season.
You can evolve the way you work together and recruit for that, but if you want immediate success, you have to recognise what you've got and use it. Don't put people in positions where they can't add their unique value.
3. Reward hunger and desire
What season for Claudio Ranieri.

Here are his most memorable quotes https://t.co/hV2w6wQnIU #LCFCChampions pic.twitter.com/QHWOYjBrsX

— BBC Sport (@BBCSport) May 3, 2016
Leicester's starting 11 was assembled for much less than one tenth of Manchester City's. Their most celebrated players from this season (Vardy, Mahrez and Kante) were playing in the English and French lower leagues just a couple of years ago.
These guys are hungry. They have been steeled by overcoming adversity and issues that only playing at the top level perhaps doesn't give you.
There are clearly lots of forms of motivation (it doesn't have to be 'rags to riches' at all), but the most important thing is that you have it and your team has it in bundles. People need to be self-motivated as a minimum requirement. What is there to tap into as a lead if your team member doesn't really care? You can only motivate the motivat-able ones by understanding what makes them tick. I love to see someone who wants to be the best they can possibly be, because expectations get exceeded that way.
At JustGiving, we believe work-life balance is really important, but if we have a deadline to hit or something amazing that won't happen unless we all go above and beyond, I need to know that I have the people around me who are prepared to run through a wall because we share the same passion.
Over the last couple of years we've seen a lot of talented designers and developers shift away from agency towards product design, for reasons that are well documented. However, coming from an agency background myself I know how valuable the experience was. There is nothing quite like that sense of your team being almost like a family (See ustwo — Fampany). You're not ashamed to admit that you enjoy individual accolades and peer recognition, but you get that you're a cog in a wheel and you're all united by the need to achieve and produce something of quality.
4. Emphasise a strong team ethic (over every individual)
Out of nowhere, Leicester City have produced at least three major stars this season and the best teams always have a sprinkling of magic dust to make the difference. What is significant about their case, is that non of them have acted like stars or taken all the individual glory. They all recognise the support of the less sung heroes and know they couldn't do the flashy without them. People will always take individual responsibility if team ethic is strong, because you don't want to let your teammates down.
A far cry from the Galactico philosophy, which always seems to implode after a while.
If every individual in the team wants to win, but understands that you can't win unless you win together, you have got to be on to a…well, winner!
5. Don't take yourself too seriously and don't over complicate
This is one that could be overlooked, but I think it's a big one. What I noticed about Ranieri after putting in place all these other factors is that he made time to laugh and joke the whole way through it. Laughter is proven to be one of one of the greatest stress relievers and it's natural that working towards ambitious team goals on tight deadlines can lead to some stressful situations, so anything that you can do to balance that out and keep your perspective is pretty good in my book!
Without being on the inside of team talks, it appeared to be evident that the boss was also emphasising simplicity. Every player understood their role and carried it out brilliantly while maintaining a positive mindset and just enough freedom. In work, as in sport I think there is a danger of filling people's heads with too much data, too much jargon and too much pressure so that they don't know where to run.
Understand what's important and and keep it as simple if you can.
Congratulations LCFC and thanks for the inspiration!
Get inspiration in your inbox!
Don't miss out on digital fundraising tips, tools and trends.