Five questions every board should ask about social media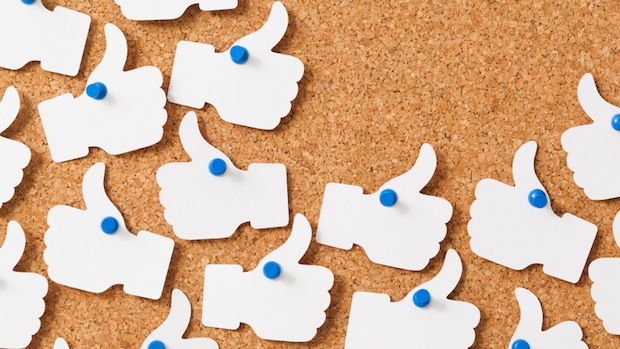 When was the last time your board discussed your charity's social media strategy? The Financial Times recently reported that almost half the boards of the UK's biggest public companies hadn't done this in the past year.
As someone who works frequently with boards and leadership teams to help them map out their digital strategies, I find that trustees are often not quite sure of the role that social media plays in their charities. Yet with social media offering opportunities such as the #icebucketchallenge which raised $100 million for the ALS Association isn't it time that boards started to discuss the opportunities as well as risks? I'm a trustee myself and that's what I want to know.

To celebrate Trustees' Week, here are five questions every board should ask about social media:
1. Who is responsible for digital at your charity?
Social media is no longer something you can just outsource to the comms or fundraising team – it is now effectively part of everyone's job. Creating a separate digital team may not be the answer either. Earlier this summer, EE's outgoing director of digital argued that such teams effectively created digital ghettoes and that these skills should be democratised back into organisations. Your board should ask where the responsibility for digital currently sits in your charity, as well as whether this arrangement is helping achieve your strategy and how all staff can be encouraged to develop their digital skills.
2. Do we have a social media policy?
If people are using social media themselves, then they need clarity on what they can and can't do using digital. Here are some examples of policies. A good policy shouldn't be a tick box exercise- it should encourage employees to use social media to help promote your charity, using examples, and also include guidance on ownership of accounts once staff have left.
3. Are we talking to our audience?
Everyone knows that Cancer Research UK raised £8 million in 6 days with #nomakeupselfie. That wouldn't have happened unless they had been monitoring social media closely. Your comms team should be using social media to listen and talk to people regularly, not just broadcast what your charity does. As a trustee, I would ask the comms team what they are learning from these conversations. They're your eyes and ears, after all.
4. Are we ready for our #icebucketchallenge moment?
Social media offers amazing opportunities (such as the MND Association raising £7 million in the #icebucketchallenge campaign.) Are staff ready to take advantage of these opportunities? Digital is such a significant growth area that I think boards should ask leadership teams to map out the relevant opportunities and risks facing their charity. For more ideas on this check out Grant Thornton's excellent Growing Communities report.
5. When was the last time you tweeted about your charity?
I recently presented on digital trends to the board of a charity. The trustees told me that they didn't know much about social media but during discussions we found out that many were either on Twitter, LinkedIn or were blogging, even if they weren't using the platforms daily. In my experience many people are involved in social media in one way or another and a quick way to help your charity is to tweet their latest press release or even just about how much you enjoy being a trustee. These actions may seem small but they will grow your organisation's reach.
Just as CEOs and charity leaders now need to skill up in social media, so do boards. Our #socialceos awards briefing for CEOs on social media also includes advice useful for trustees. Let us know what you think of it.
Get inspiration in your inbox!
Don't miss out on digital fundraising tips, tools and trends.
Zoe is director of Zoe Amar Communications, a marketing and digital communications consultancy who have worked with leading organisations including ActionAid, Crimestoppers, Macmillan and Anglia Ruskin University. She blogs for The Guardian about charities and communications and is on the advisory board for The Guardian Voluntary Sector Network. She co-founded the charity #socialceos awards.