Five refugee crisis Campaigns on JustGiving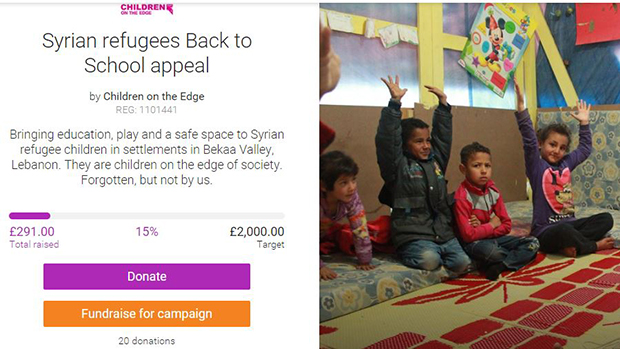 The refugee situation in Calais and Greece has reached crisis point. Frustrated with Government inaction and negative coverage in the media, people are coming together in a show of solidarity to provide grassroots help and support for refugees in Calais and across Europe.
A JustGiving Campaign can be set up in minutes and a number of charities have quickly mobilised to set up urgent Campaigns to help the refugees. In this desperate situation, these charities are turning people power into donations and harnessing the power of the crowd in order to ensure that the refugees have access to basic essentials, food, hygiene kits and even schooling for the children.
Here are just five Campaigns from last week alone
Syria Relief and Lifeline Help will be sending a convoy to Hungary and the Greece-Macedonia border to deliver food aid, hygiene kits and medical first aid to the Syrian refugees. They are hoping to raise £200,000. So far they have four regional Fundraising Pages, which are linked to the Campaign.

This is a great example of how a charity can work with one of their corporate partners to set up a Campaign, where staff can donate or fundraise.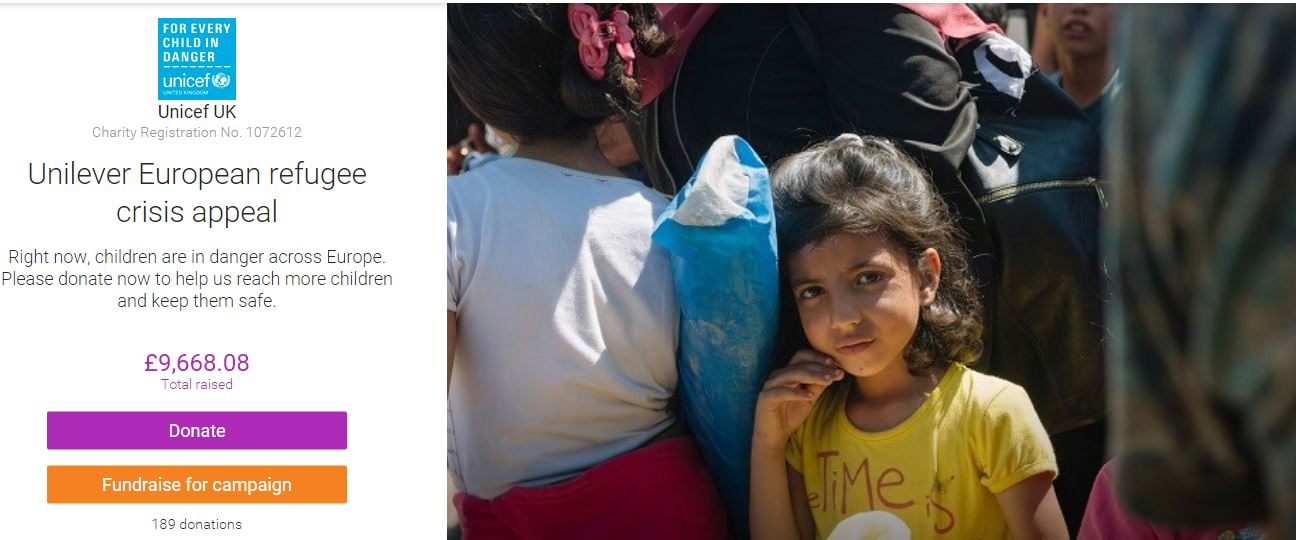 One million Syrian refugees are now in Lebanon, which is struggling to accommodate this flood of new arrivals. As a result many smaller refugee camps have sprung up and many are still without basic services for children, including education. Children on the Edge is supporting the running of three tent schools for children aged 6 -12, with refugee teachers from within the Syrian community. Their Campaign image perfectly illustrates what the money raised will be spent on.

When the heartbreaking image of three-year-old Aylan Kurdi, who drowned and whose body was washed up on a beach, was published the Al-Imdaad Foundation UK sprung into action and set up a Campaign Page. The charity wants to ensure that measures are taken so that children receive satisfactory health care, food, emotional support, education, shelter and protection. The charity has uploaded lots of on the ground images to their Campaign gallery so that donors and fundraisers can see exactly what the situation is like and who they will be helping.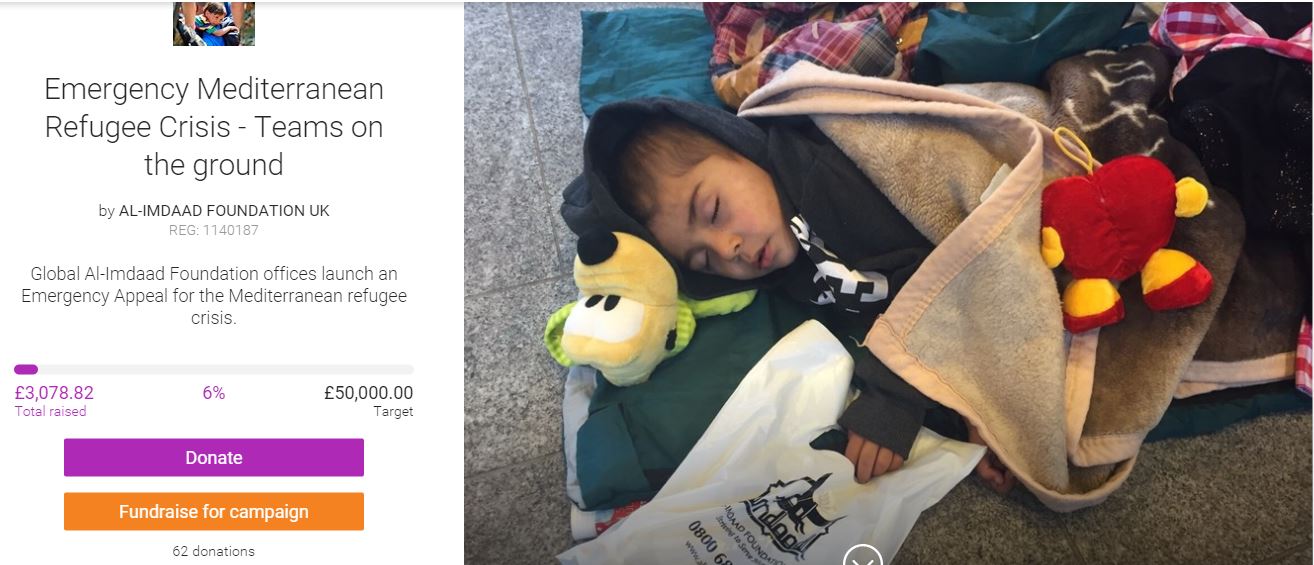 Over the past 15 years around 22,000 men,women and children have drowned in the Mediterranean Sea. The vast majority of these people were fleeing conflict and poverty, many from countries where Trócaire works – Syria, Iraq, Somalia, South Sudan. The charity is hoping to raise €1,000 to continue their work in helping the refugees to meet their basic needs as well as ensuring their human dignity. The Campaign image Trócaire has used is a really hard-hitting and stark reminder of the lives lost at sea by those who were seeking safety and a better life from their war-torn countries.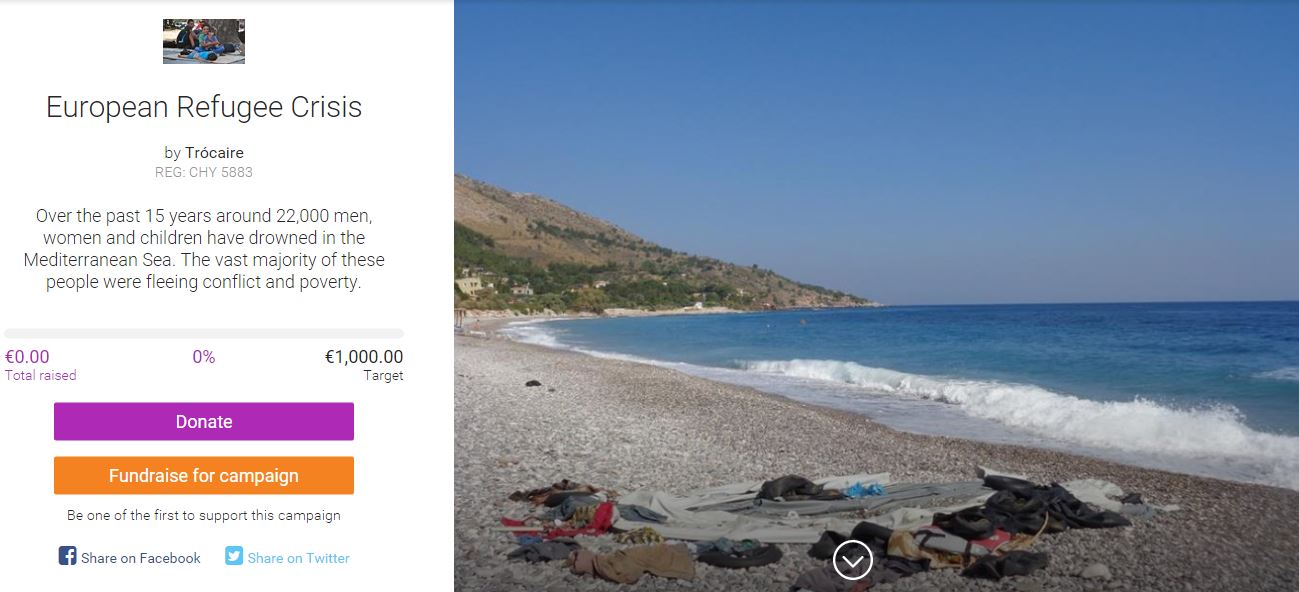 A Campaign Page can help you mobilise support during a crisis or emergency and is really easy and quick to set up.  Read how Doctors of the World UK set one up in minutes.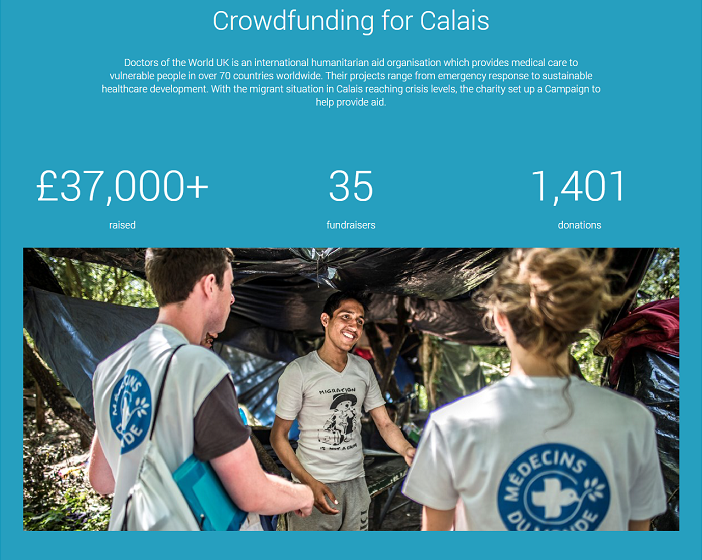 Get inspiration in your inbox!
Don't miss out on digital fundraising tips, tools and trends.
Passionate about using digital channels to communicate with and for charities, Kirsty is a freelance digital communications specialist and accredited trainer. A regular blogger for Third Sector and other sector publications, she is always keen to share her experiences and knowledge with others and help them achieve their goals. She has helped hundreds of charity staff hone their social media and digital marketing skills over the years and understand the importance of good content. She is a trustee of the Small Charities Coalition and in 2016 won a CharityComms Inspiring Communicator Award.