Five things your charity can do to be more transparent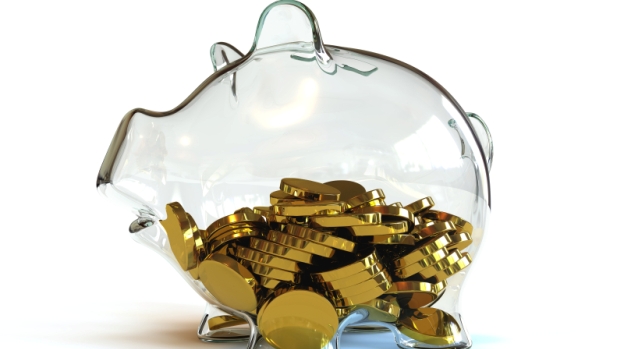 This week Channel 4's Dispatches focused on telephone fundraising call centres, whilst YMCA England's director of HR, Bims Alalade, featured on Undercover Boss. They're just two of many recent news stories about charities and transparency, from CEO pay to the Charity Commission and Panorama. Earlier this summer MPs even took Oxfam to task for 'overtly political' campaigning.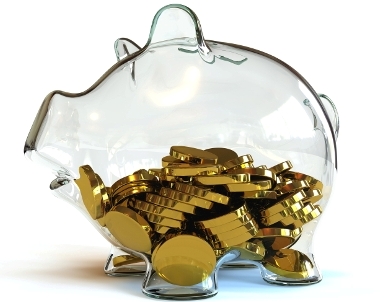 We have to accept that scrutiny is the new reality
Like it or not, the sector is under huge pressure to demonstrate what it does and why it's so important. The upside is that there is huge appetite amongst the public, politicians and the media to understand how charities work. There is an opportunity here to engage with all of these stakeholders, but it won't be possible to make the most of it unless we get control of the story.
I've advised a number of well known charities about transparency because communications, and in particular digital, are essential to this process. In my experience, there are five things that every charity can do to be more transparent:
1. Deal with any risks triggered by the need for transparency
There is clearly a lot of media interest in these stories. Boards and executive teams need to have frank discussions about any issues which could become negative press coverage and develop crisis plans for both on and offline communications.
2. Maximise high profile opportunities to show transparency
YMCA rightly saw that Undercover Boss was a good way to show how their services operate and how they are being impacted by cuts. Real transparency is about far more than damage limitation. Don't just defend –  get out there and tell your charity's side of the story calmly but assertively. During the Dispatches programme Warchild UK took to Twitter to explain how it uses telephone fundraising and the difference that the money raised makes. This approach worked brilliantly because it was simple, clear, and could be achieved without huge resources.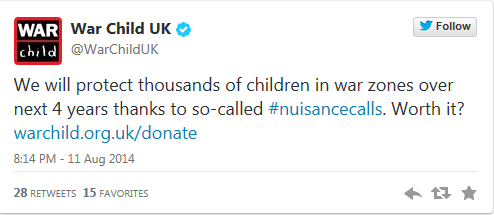 3. Put transparency at the heart of your communications strategy
What does your charity need to invest in? How do you go about your work? What is your impact? You need to put together some key messages and case studies which show your commitment to transparency. For example, on their website Macmillan describe how they raise and spend money. Sharing this kind of information alongside emotive stories of the people that you help will create a strong business case for your charity's mission.
4. Audit your communications for transparency
How open are other charities with their information and what can you learn from them? Review your own communications and then see how they measure up against other organisations. As part of this process, talk to your audience and find out what they would like to know about your work.
5. Build a strong relationship with your audience
The end goal of transparency should not be how many spreadsheets of data you've shared with your supporters. You need to move from information to conversation. I recently saw a great post on Sue Ryder's Facebook page where they asked people what their connection was with their charity and what their experience was of their work. The more that your audience know you and feel that you are genuinely interested in them the more they will trust you. Social media is a brilliant tool for developing these relationships.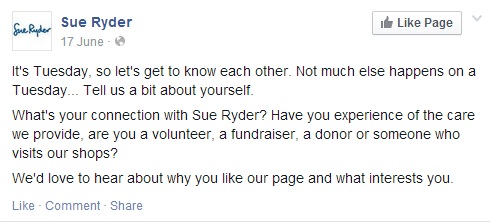 The charity sector has entered a new era of greater transparency
Every organisation needs a strategy to manage the risks and make the most of the opportunities. The good news is that there is much that can be achieved whatever your budget. As the Dispatches programme showed, if charities don't step up and tell people more about what we do then the media and politicians will do it for us. Why should we let that happen? We are bigger, braver and bolder than this.
Do you agree with Zoe that charities need to step up and how easy would this be to do at your charity? What did you think of Warchild UK's tweets during the Dispatches programme?
Get inspiration in your inbox!
Don't miss out on digital fundraising tips, tools and trends.
Zoe is director of Zoe Amar Communications, a marketing and digital communications consultancy who have worked with leading organisations including ActionAid, Crimestoppers, Macmillan and Anglia Ruskin University. She blogs for The Guardian about charities and communications and is on the advisory board for The Guardian Voluntary Sector Network. She co-founded the charity #socialceos awards.