Five top tips for your donor care journey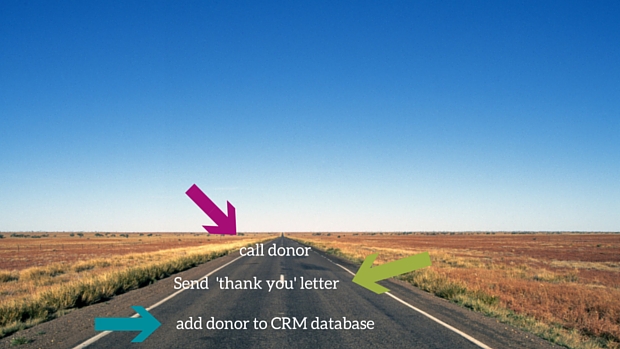 Over the last few months Rachel has been doing a bit of 'back to the floor' after a reorganisation found her covering vacant positions in the team. Rachel shares the lessons she's learnt whilst dealing with real live donors rather than spreadsheets and how direct mail packs have really made her think about the 'donor journey' and what that actually means.
All too often we think about journeys with rigid and specific touch points.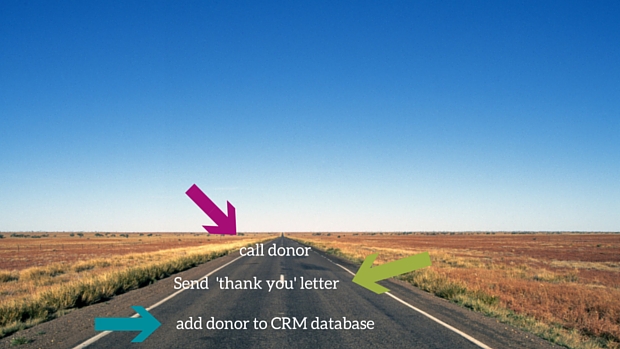 Sometimes we get into the rut of thinking our donors are 'expecting' that welcome pack, anticipating a 'reactivation' ask and sitting by the door waiting for their 'non ask feedback mailing' to arrive.
My experience over the last few months has made me think that the best journeys will naturally develop from great supporter experience and donor care that includes personalised human interactions. And I'm fast thinking that this should be far higher up the priority list than a 'journey' mapped out on paper that puts people in boxes.
I suppose I'm thinking of it more like having a compass and a map with some suggestions of where you could go rather than a fancy Sat nav that dictates your route. As a supporter, I should be in control of my own journey. It should feel like I'm just being nudged every now and again with suggestions and affirmation of my support that leave me wanting to do more. Rather than being 'developed', I should be inspired to do more and as time goes on the goal should be that you become my favourite charity – because that's the holy grail where lifetime value is concerned!
Here are five practical focal points that have really sprung out to make this sort of donor care happen:
Basic efficiency
Of course, before you even think about doing something amazing, there are a few basic things that every organisation should be on top of. Efficiency is one of them. There is absolutely no excuse for poor and delayed communications – we have so many tools at our disposal and with an increasingly impatient culture developing we need to be on top of it. Don't get back to me two weeks after I've contacted you and don't send me stuff by mail if you've given me the opportunity to receive it by email (hint…one of my biggest bug bears is offering something you can't fulfil. If it's going to be too difficult, just don't give me the option otherwise it feels like you've completely ignored me). Start with the basics and look at your administration efficiency – it's not a cost, it's an investment.
Donor Relationship Data
One of the surest things is that things don't stay the same – people leave, move jobs and so a well-used database is really important. Customer Relationship Management (CRM) systems are called that for a reason and yet throughout the whole of my career in this sector I've never seen one that's used to the best of its ability. A really good CRM will allow you to pull up a record and be able to pick up the phone and have a meaningful conversation. I would expect you to know what I have done in the past, the interactions I have already had and what area of your work really pushes my buttons. A well run CRM that utilises the vast functionality available is rarely seen but really makes the difference.
Actual conversations
The phone has had a really bad press recently, and yes we have some challenges going forward, but luckily one of the things that we are able to still do is use the phone to develop relationships with supporters and fundraisers alike. Some of the best customer interactions I have had with companies has been a really fantastic phone conversation; conversations that have made me feel like I'm talking to a person being rather than a brand. Like most people, ask me an open ended question on the right day and I'll give you an answer that will give you the insight you need to take me to the next level of engagement. A good phone call is a win/win!
Go the extra mile
Have you ever had that really warm feeling when someone does something really unexpected and thoughtful? That sort of feeling is addictive and it makes you want to come back for more. Taking the time to find relevant materials, helping with setting up fundraising pages and the odd personal touch can really make the difference. Obviously where you are looking at mass marketing programmes this can be more of a challenge but it's possible with proper use of a database (see above!).
Investment vs Cost, short term vs long term
Nothing I have suggested here is rocket science, but what it does take is TIME and really good PEOPLE. I've heard so often restrictions on 'head count' and paying the lowest salaries to get unskilled admin staff to do things that actually have a real impact on our donor relations and long term income. It's really short term thinking. If we're in this for the long haul, we need to be patient and invest in a fully skilled and resourced fundraising, admin and data team to work together to provide a truly fantastic donor experience.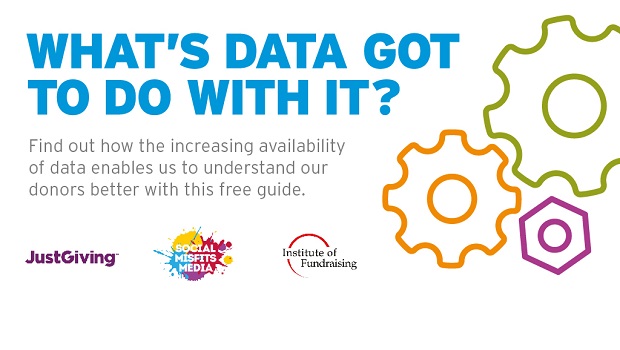 Get inspiration in your inbox!
Don't miss out on digital fundraising tips, tools and trends.
Rachel is Supporter Experience Manager at International Development charity Practical Action and has extensive individual giving and fundraising strategy experience across international, national, regional and local charities of varying sizes. With a commercial background, Rachel is a strong advocate of insight driven strategy and improving investment in supporter experience for long term sustainability.