Five unusual charity Campaigns on JustGiving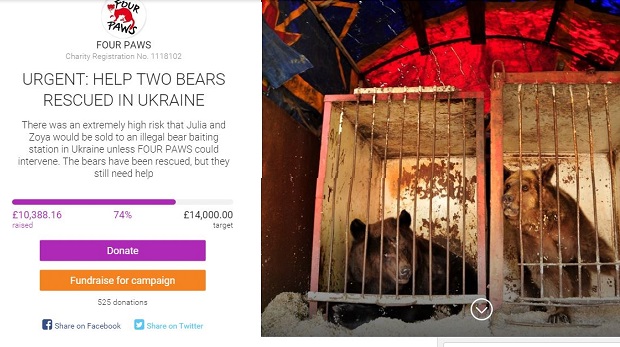 Since we launched our Campaigns tool for charities back in April, we've seen hundreds of charities set up Campaigns to harness the power of the crowd and turn people power into donations. 
With Campaigns, there is no limit to what you can raise money for – from saving a horse called Lara to raising money to help the people affected by the Nepal earthquake. Here are five rather unusual Campaigns, which proves that with a little imagination, an inspiring story and a compelling image… anything is possible.
Staff at Afrikids are taking part in their own triathlon, from their London office to their projects in Bolgatanga, northern Ghana – the equivalent distance of 2,817 miles. They're also calling on their supporters to get involved and cycle, run or swim and add it to the team total. So not only can people donate to the Campaign, they can fundraise too. And because we automatically reclaim Gift Aid on behalf of UK charities they were able to raise £1016.48 more.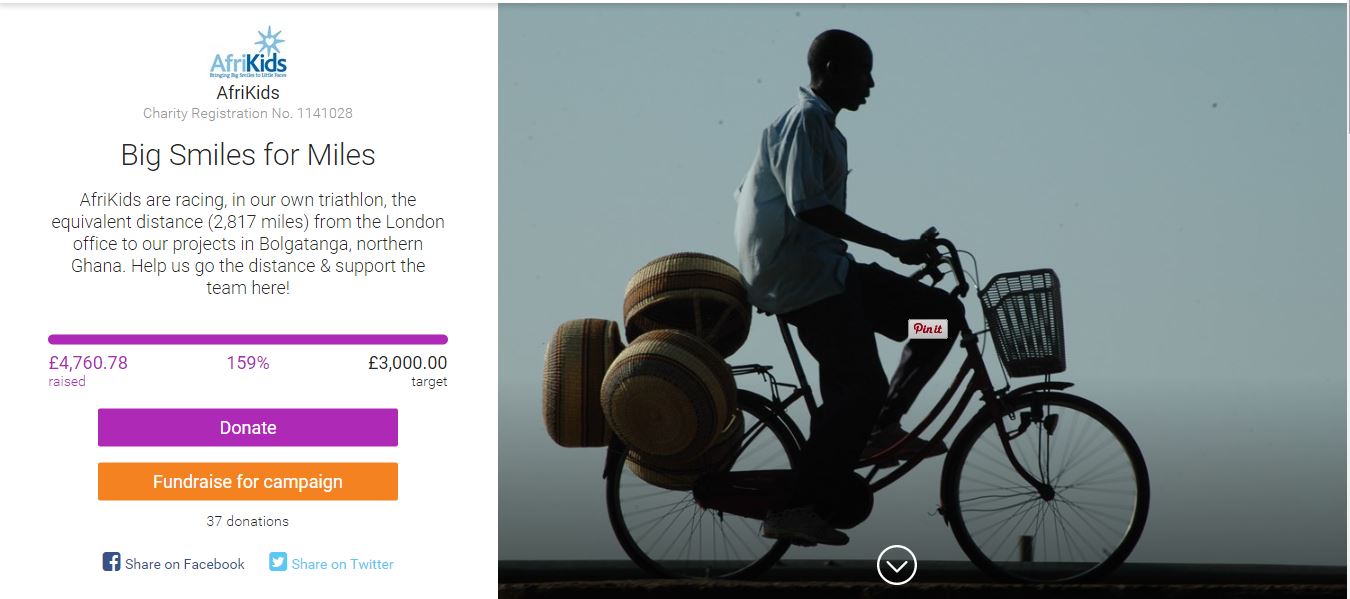 A letter written in Jane Austen's house by her only sister, Cassandra, shortly after Jane Austen's death in 1817 is currently on loan to the museum. The charity has set up a Campaign in order to purchase the letter, bringing this rare and poignant piece of history into their permanent collection and to thereby ensure that it can be appreciated by the widest public now and in years to come.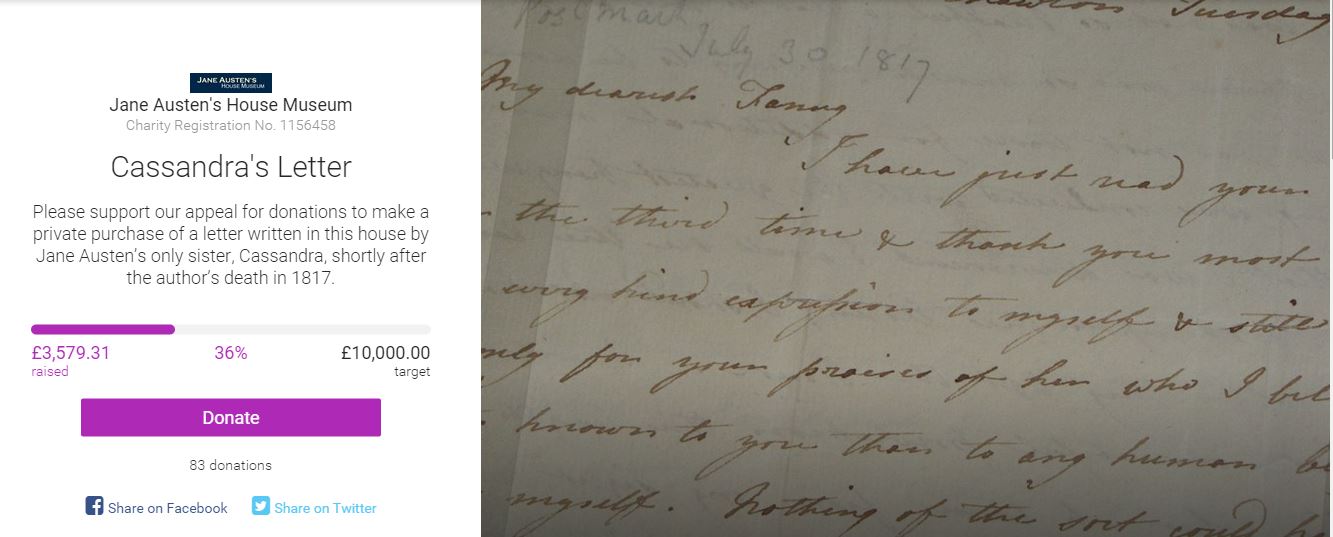 FOUR PAWS received an official appeal from the Ministry of Ecology and Natural Resources of Ukraine that two bears, Julia and Zoya, were at high risk of being sold to an illegal bear baiting station unless the charity could intervene. The charity launched an urgent appeal to crowdfund to save the bears and are delighted to report that they have been saved!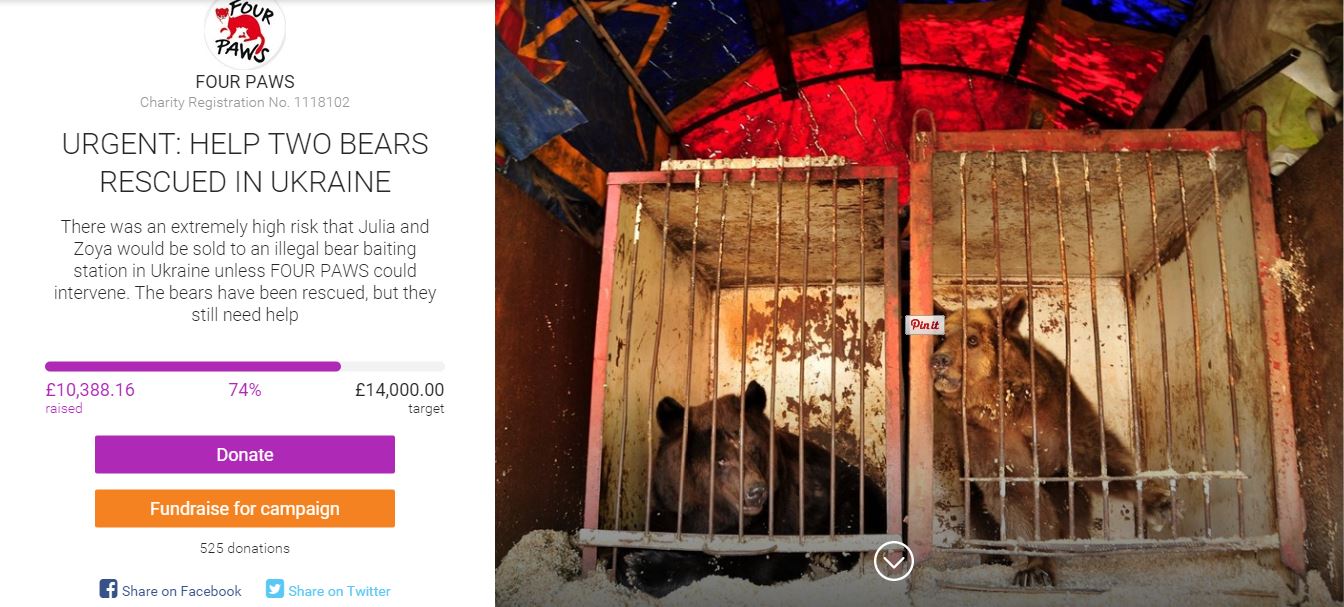 Mary Seacole was a Jamaican/Scottish doctress/nurse and entrepreneur (1805-1881). She overcame rejection in London when offering her services to nurse ill and wounded soldiers in the Crimea but she was so determined to help that she paid her own passage to provide soldiers with food, a morning dispensary plus nursing care, on and off the battlefield. The charity is raising money to erect a memorial statue of Mary at London's St Thomas' Hospital.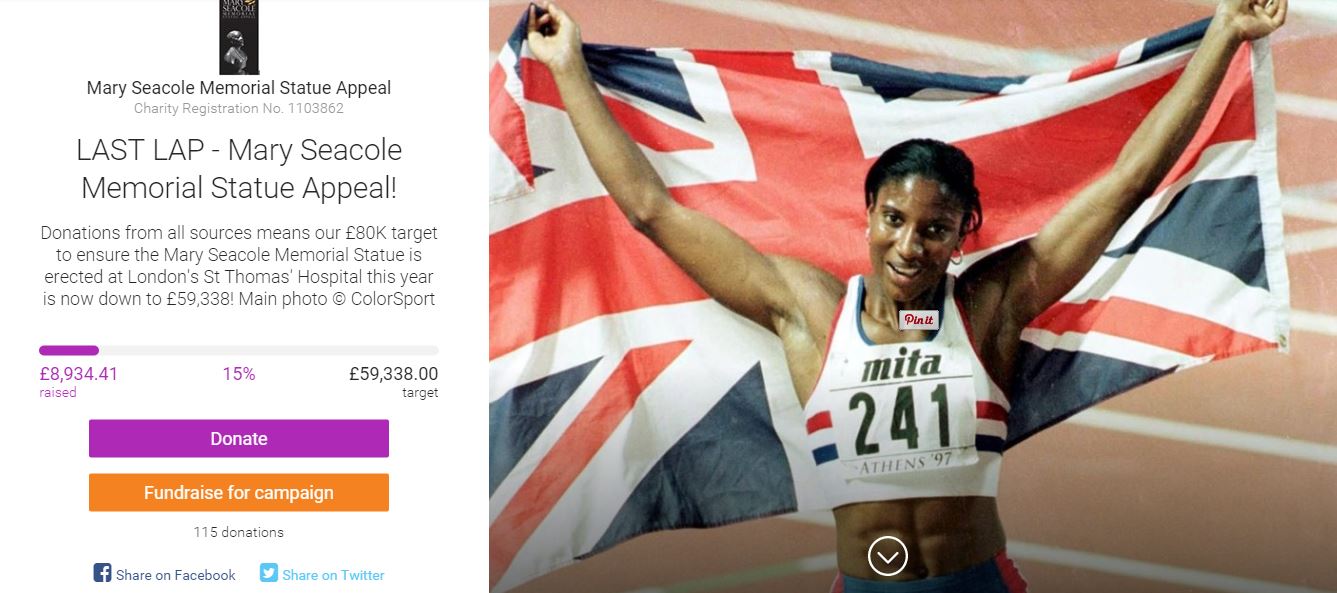 Mae Kam was the first elephant to join the retirement program at BEES (Burm and Emily's Elephant Sanctuary) but three years later her owner refused to re-sign the contract and gave the charity a month to find the funds needed to secure her freedom. In Thailand, trekking elephants are worth the price of a very fancy vehicle and Mae Kam would be beaten badly in the camps if she had to return. BEES set up an urgent Campaign to secure Mae Kam's freedom and they did just that.

Have you been inspired? Download our free, Campaigns toolkit.
Get inspiration in your inbox!
Don't miss out on digital fundraising tips, tools and trends.
Passionate about using digital channels to communicate with and for charities, Kirsty is a freelance digital communications specialist and accredited trainer. A regular blogger for Third Sector and other sector publications, she is always keen to share her experiences and knowledge with others and help them achieve their goals. She has helped hundreds of charity staff hone their social media and digital marketing skills over the years and understand the importance of good content. She is a trustee of the Small Charities Coalition and in 2016 won a CharityComms Inspiring Communicator Award.