Five ways fundraising will increase participation at your event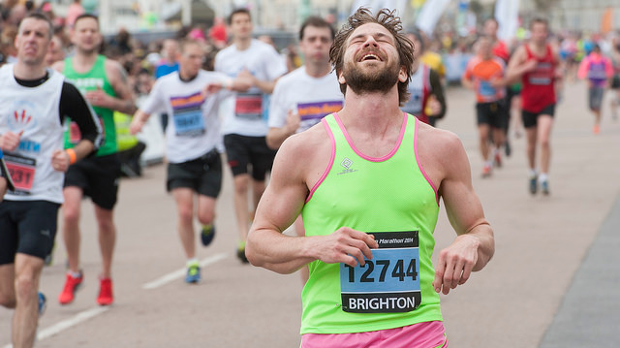 Phil Best, head of growth at JustGiving, shares five top tips on how fundraising can increase participation for events.
Traditionally, event organisers encourage their participants to fundraise for one of three reasons:
To enhance the event's brand
To demonstrate the event's fundraising potential to charities
Because it's a good thing to do
While these are still very valid reasons to encourage fundraising, we're increasingly seeing event organisers using fundraising as a fruitful channel to acquire new participants. Below are five reasons why event directors should take note, and start viewing fundraising through the lens of acquisition.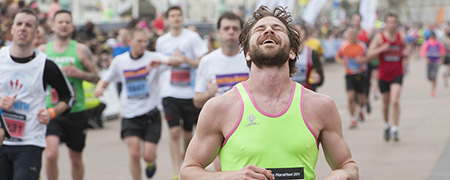 1. This year's donors are next year's participants
The average fundraiser on JustGiving receives more than 14 donations to their page. At face value that might not seem particularly interesting, but think about it this way: those 14 people might never have heard of your event had they not been asked to donate by their friend who is fundraising for a charity. By donating, they're acknowledging and supporting them – and discovering your event in the process.
In fact, our research has shown that one in three fundraisers inspire their friends to start fundraising too, and that 62% of them take part in the same event as the original fundraiser. So fundraising leads to more fundraising, which results in more participants for your event.
2. Fundraising pages are online event billboards
Each JustGiving fundraising page receives an average of 160 unique visits. Not all those visitors necessarily donate, but they are all actively looking for more information about what event their friend is taking part in and why. Event organisers often spend lots of time and money looking for ways to identify and engage with just such an audience for their event. By prompting your participants to create a fundraising page, you're creating a free platform to communicate with a highly relevant audience. Text, images and videos can all be posted on a JustGiving page, so be sure to provide compelling content for your participants to post. It could prove to be an extremely effective acquisition tactic.
3. Social giving is opening up new channels of promotion
Last month we launched some new products to help people promote and discover fundraising activity on JustGiving. Every single user now has a personalised homepage, which we call the Feed. The Feed features a regularly updating list of stories from the user's personal network. This means that if someone is fundraising by taking part in your event, anyone who has previously donated to that person's fundraising efforts, or is friends with them on Facebook, will see your event in their own Feed.
At the same time we launched our Social Notification emails. Social Notifications are sent to a fundraiser's network informing them that their friend has set up a fundraising page. Both these changes are designed to help fundraisers reach a bigger group of their friends, family and colleagues, which in turn promotes your event to a wider audience.
4. Fundraising is more viral than ever
Fundraising is inherently viral. A fundraiser needs to scream and shout about what they're up to, and encourage other people to do the same. By integrating with Facebook we've taken that conversation online, enabling fundraisers to share their story easily via social media. Fundraisers who have linked to Facebook via JustGiving have an average of 335 Facebook friends. This provides incredible potential for fundraisers to act as your event ambassadors. Give them lots of great content to share, such as a personalised video or profile picture. This will give them even more opportunities to appeal for donations – and promote your event in the process.
5. Training and preparation is a marketing tool
While training for your event, a fundraiser is likely to continually update their network on their progress and preparation. Whether it's a photo from a training session, a public thank you to friends who have donated, or an update on how much they've raised so far, every time someone talks about their fundraising it's a free promotion for your event.
What have your experiences been in terms of using fundraising as an acquisition tool for events? Let us know in the comments below.
Get inspiration in your inbox!
Don't miss out on digital fundraising tips, tools and trends.
Phil leads our Small-To-Medium sized charity business and is committed to encouraging more charities to use JustGiving to its full potential. He's interested in how technology can inspire, encourage and facilitate more giving to causes of all sizes.