Five ways to improve your charity's blog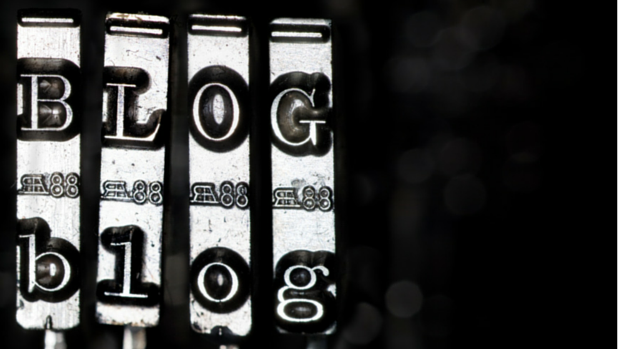 Fran Swaine, head of digital at Platypus Digital, attended Sounddelivery's Social Media Exchange 2015 (#SMEX15) on Monday and heard many inspiring and thought-provoking talks on storytelling. Fran shares the tips she took away from Mencap's presentation on the topic of blogging.
I've been a long-time admirer of Mencap's blog, but it was fascinating to hear from Tessa Adelaar and Hannah Cribb on how they got from high drop off rates with poor engagement to the success their blog is today.
Here are my five key takeaways to help you get your blog from zero to hero:
1. Get buy-in from everyone in the organisation
Right from the start, Mencap knew they had to get buy-in to justify putting so much time and effort into their blog. They achieved this by doing a competitor analysis to show senior management what others were doing and what impact it was having. By demonstrating to your senior management that blogging can have a real impact on ROI (return on investment), they'll be much more likely to understand why you want to do it.
Digital was often an after-thought at Mencap, so the digital team put together a blueprint of how the blog could be integrated across the whole organisation. As well as this they also set up a Digital Champion Scheme to improve communication across Mencap. Although you might not have the resource to put together a similar scheme, just getting buy-in from all teams will help the blog be successful as you'll have multiple pools of resource to dip into.
2. Make it personal
What makes Mencap's blog so fantastic is that it feels like the voice of the people behind Mencap – not a corporate voice. They achieved this by getting members of their team with learning disabilities to blog about their experiences. This required them to build relationships with internal staff, and identify what staff members might want to write about. For example, a blog post by Josie, a receptionist at Mencap, talks about changes in special education needs and how this related to her experience in education when she was growing up.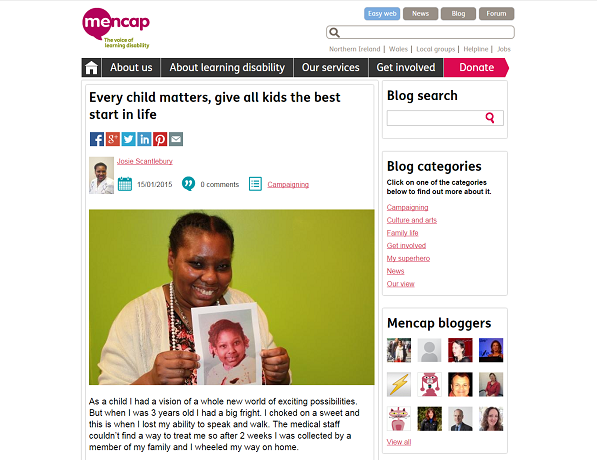 If you can identify key members of staff who can blog for you, the content produced will become much more personal and your audience will feel they can relate to these stories and will be more likely to engage with your content.
3. Get your audience blogging
Many of Mencap's supporters were keen to have their voice heard, and the blog provided a fantastic opportunity for this co-creation to happen. By having user-generated content, the audience felt connected with the content.
Rather than keeping your blog in a silo, look outside your network. Contact past service users or put a call out on social media. You're sure to find people who are happy to share their experiences. Here's Jane Raca's post on how her son James's diagnosis changed their lives.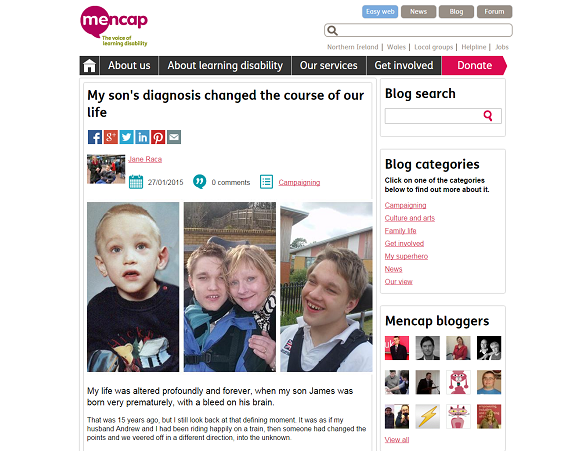 4. Create a digital eco-system
Mencap found that their blog became so popular that sharing it on their social platforms such as Twitter or Facebook meant it would impact their social engagement considerably. It no longer became about creating content in one place; a key part of that content creation was sharing those messages across the board.
Your blog not only creates content on your website that can be beneficial for SEO, but can also help to engage people in your existing social networks. Make sure you take advantage of this – and feed people your great content!
5. Use your success to pitch to other websites
Once Mencap had achieved a decent following and traffic volumes, they realised they had become an authority. They then used this success to pitch to other websites with larger followings such as the Huffington Post or Mumsnet. Here's an article they had published in The Huffington Post about how politicians need to hear the voice of people with a learning disability.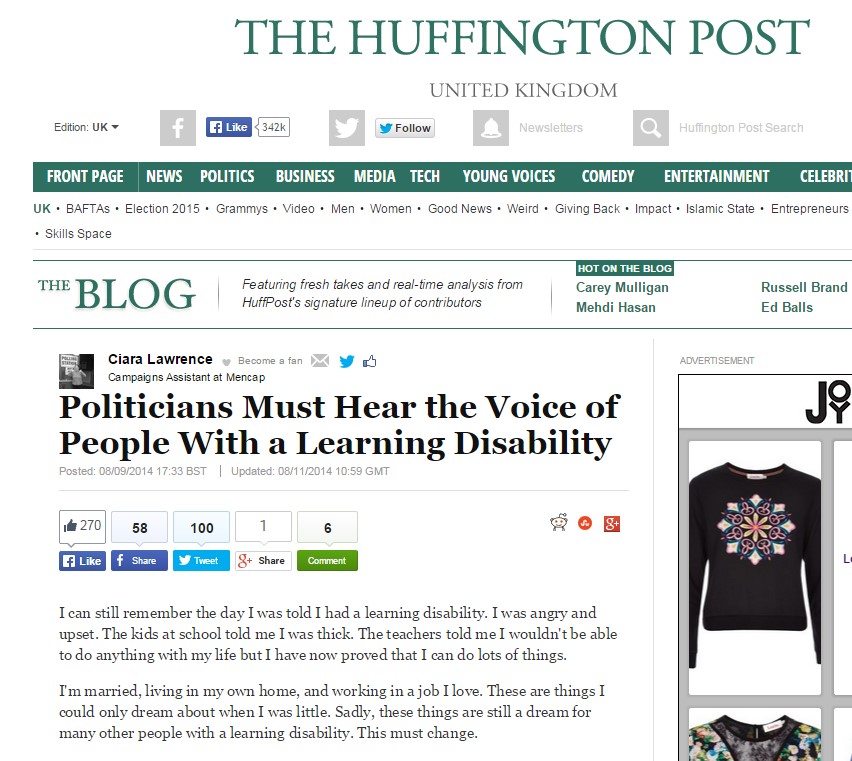 Sites like these are always on the lookout for great content. Getting exposure like this means you'll be in front of new audiences and can widen your reach.
Got any top tips for making your blog a roaring success? Or seen a charity blog you think has nailed it? Let us know in the comments below.
Get inspiration in your inbox!
Don't miss out on digital fundraising tips, tools and trends.
Fran Swaine is a freelance digital marketing consultant who specialises in working with charities and not for profits. Fran has spent 10 years working in digital marketing and has extensive experience of working with charities both big and small. Fran is particularly passionate about providing smaller organisations the same expertise and knowledge usually only the big guns get access to. Web: www.fran-swaine.co.uk Twitter: @franswaine