Baking bread and cakes: how food brings people together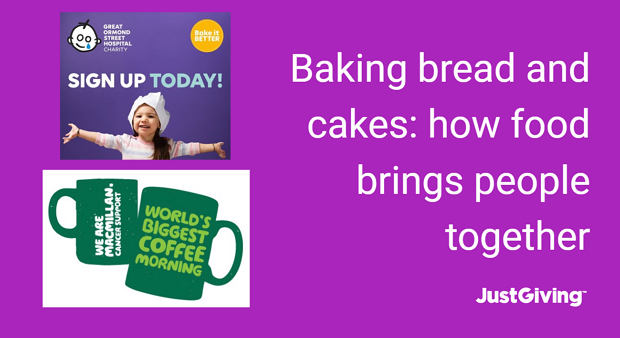 It's the final of the Great British Bake Off next week, and that got us thinking about how important cakes are. Baking generally brings people together, and many charities are capitalising on this by weaving baking into their fundraising campaigns.
If you're looking for a great way to encourage your supporters to raise funds on your behalf, an expertly executed baking campaign could be for you.
Here are some of the best baking fundraisers we know of. Perhaps they'll inspire you to launch your own baking fundraising opportunities. As far as we're concerned, cakes are always a good thing.
Macmillan Coffee Morning
Macmillan host the world's biggest coffee morning every year. It's raised £200 million to provide practical, medical, financial and emotional support to people who have cancer. The idea is simple; everyone bakes a cake, and for an hour or so on a specific morning, either in your home, at school or at work, you invite people to come and buy cake from you and have a coffee (or tea) together. You get to eat cake, and Macmillan get to raise money to support their work. All their experience means the resources for fundraisers are bright, lively and useful.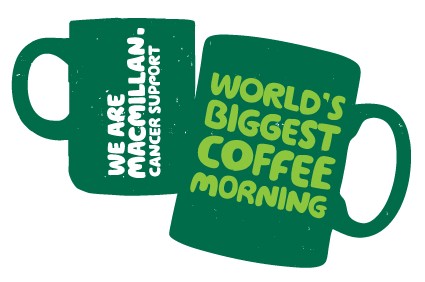 Tea & Talk by Mental Health Foundation
Tea & Talk is a similar concept, but there is no cake obligation (though lots of their marketing imagery includes cakes and really, what's a cuppa without a muffin?). Participants sign up and agree to host a tea and talk session, in which they invite friends and family to sit and have a natter over a cuppa.
The aim is twofold; the guests socialise, which is great for mental health, and those tea-drinking, cake-eating enthusiasts then make a donation to the Mental Health Foundation, which helps fund the organisation's incredible work.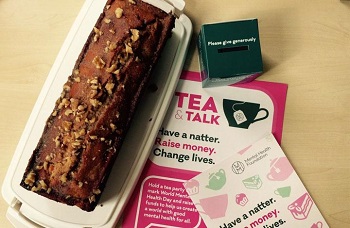 Bake Freedom by Freedom from Torture
Freedom from Torture support survivors of torture by providing therapy and medical evidence to torture survivors living in the UK. They run a constant campaign called Bake Freedom, which encourages people to host their own bake sales whenever they can, and then donate the money raised to help fund their work.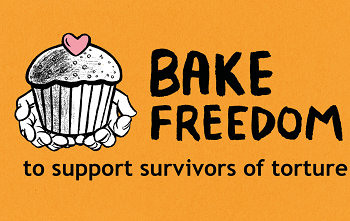 The Christmas bake-along for the Children's Society
Last year The Children's Society hosted a Christmas bake-along using Facebook live with Reverend Kate Bottley from Channel 4's Gogglebox. The Reverend is a supporter of The Children's Society, and she told everyone cooking along with her all about their amazing work.
Whilst the cake was in the oven, bakers were shown two amazing videos about The Children's Society and how they're making a difference.. It was a fabulous brand awareness campaign, reaching 37,000 people, and a really early adopter of Facebook Live.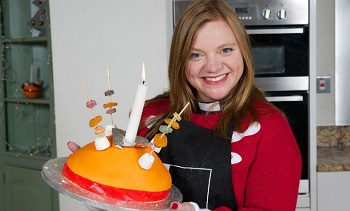 Bake It Better for Great Ormond Street Hospital
Bake It Better for Great Ormond Street Hospital runs across a specific week of the year every year. They encourage people to host bake sales on their behalf, at home, at work or in schools. Funds are used to help children using the Great Ormond Street Hospital services. Because their main beneficiaries are children, the Bake It Better campaign focuses heavily on encouraging children to get involved.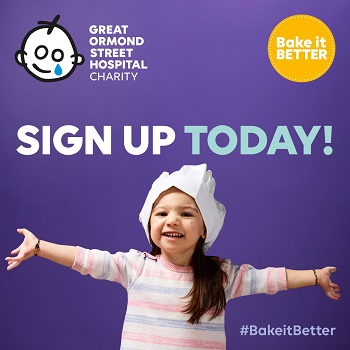 Get inspiration in your inbox!
Don't miss out on digital fundraising tips, tools and trends.