Four brilliant social media campaigns you've not heard of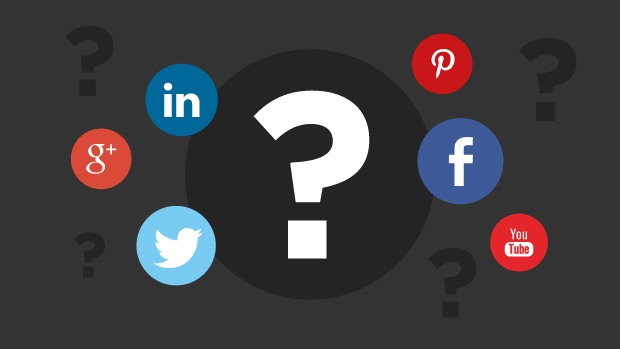 #Movember,  #nomakeupselfie and #icebucketchallenge might be the first campaigns that spring to mind when we talk about social media. Amazing though these campaigns are, there are many that don't get the same kind of attention. Perhaps they were run by a small charity, or featured a lesser known cause, or were just plain different. Zoe Amar wants to celebrate these successes.
Here are four campaigns you've probably never heard of and what can we learn from them.
1. Make it easy for people to participate

Aniridia Network UK are a small charity who support people in the UK with the rare genetic condition of not having irises ( the coloured part of the eye). Around Rare Disease Day they ran an Iris Selfie campaign. Initially the charity asked people to donate via its online donation sites, but once they  signed up to and promoted the JustTextGiving service the campaign took off as it was easier to get involved. The campaign raised nearly £200, which for a charity whose income is only around £5,000 a year, is good going. Most importantly, it got people talking about the condition, helped the charity start a partnership with a similar US based charity, Aniridia International, and gave them confidence about running future social media campaigns.
My #IrisSelfie for @AniridiaNetUK An important cause… Give them a follow, post your #IrisSelfie and then donate! pic.twitter.com/RY2d7hMRIw

— Vicky ferguson (@Vicky_ferguson) March 3, 2015
2. Keep it simple
On the anniversary of 7/7, you may have seen the #WalkTogether campaign trending on Twitter. It was an initiative that came from a wide group of organisations, Muslim and non-Muslim, coordinated by the small charity and independent think tank British Future. They wanted to give people of all faiths and backgrounds a message of hope and remembrance as London and Britain reflected on the tenth anniversary of the  7/7 bombings on 7 July 2015. #WalkTogether  asked people to get off the bus, train or tube one stop early on 7 July 2015 and walk to or from work, creating a quiet moment of solidarity and reflection. The call to action was to share a picture or message with the #WalkTogether hashtag.  A campaign image was designed for use on Twitter, Facebook and Instagram. This visual cue included the #WalkTogether hashtag  and acted as the focal point for social media activity. A comprehensive social media pack was also developed, including key messages, and distributed to partner organisations to promote the campaign. Over 15,000 tweets were sent with the #WalkTogether hashtag, leading to it trending at No.1 in the UK and No.2 globally. 15,193 tweets and 8,542 Instagram posts were sent using #WalkTogether in 24 hours. The campaign's huge success is due to a simple, powerful idea  and strong visual imagery. It simultaneously created a moment for quiet reflection as well as bringing people together.
Walking the 1st stop home after work-10 yrs ago 52 people never got to go home #walktogether #sevenseven #neverforget pic.twitter.com/JaPUIM4Yds

— Twins on Tour Blog (@TwinsOnTour) July 7, 2015
3. Challenge people's thinking

Epilepsy Action wanted to create a campaign that highlighted the 600,000 people living with the condition in the UK, and the stigma attached to it. As part of the international awareness event Purple Day, they developed a low cost campaign to question people's preconceptions about epilepsy, such as that all seizures look the same. They asked volunteers to share their experiences of living with epilepsy and the barriers that some must overcome, through a number of short videos for use via social media and other digital channels. The campaign launched on the eve of Purple Day (26 March 2015) via social media, with the premiere of Maggie's video, depicting her fight back against bullies who filmed her having a seizure in public.
#Purpleday campaign activities included 6 new campaign videos, volunteers offering peer to peer support on Facebook and promotion of first aid for seizures. It achieved a reach of 2.1 million on Facebook, with a reach of 1.8 million on Twitter and Pinterest reach. It was also shared on Instagram by Snoop Dogg with his 5.2m followers. Press coverage include 37 regional newspaper articles and 5 BBC Radio interviews. Impressively, the campaign was completed in-house.  Its use of personal experiences to challenge perceived notions about epilepsy is key to its success. Philip Lee, chief executive at Epilepsy Action, agrees.
 " These very individual experiences highlighted the triumphs and frustrations of grappling with a complex neurological condition," he says. "They gave the general public a clearer idea of what epilepsy is, and addressed some of the stigma that sadly exists."
4. Be topical

During the general election Concern Worldwide ran a campaign asking supporters to tweet their candidates to pledge support for international development. The candidates who supported the election pledge card made our "Swingometer swing". Over 600 tweets were tweeted during the 6 week period of the campaign from both supporters and candidates and 100 candidates committed to supporting the charity's pledge card. Of those, 15 candidates were elected and Concern Worldwide are currently building relationships with these MPs. Francesa Fryer, their Parliamentary and Campaigns officer, told me that,
"Our tongue-in-cheek Development Swingometer was inspired by the BBC's 1964 swingometer. It was a fun way to engage supporters and candidates on a serious issue during the election campaign."
The fact that the campaign was of the moment but also fun helped it stand out. It's also an example of how charities are using social media to build relationships with decision makers.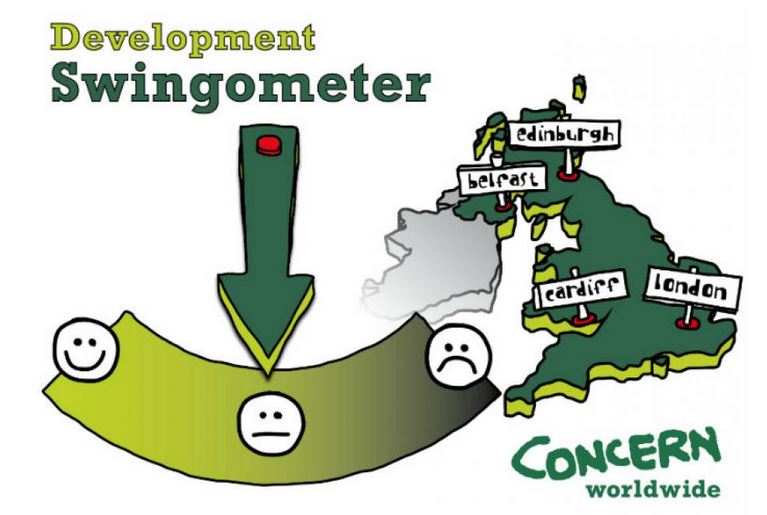 Just because you might not be a huge charity, have a big budget or work for a well known cause doesn't mean that your social media campaign can't be a big success.  Creating strong content, getting your supporters on board early on and being bold and ambitious with your ask will all help you plan a great campaign.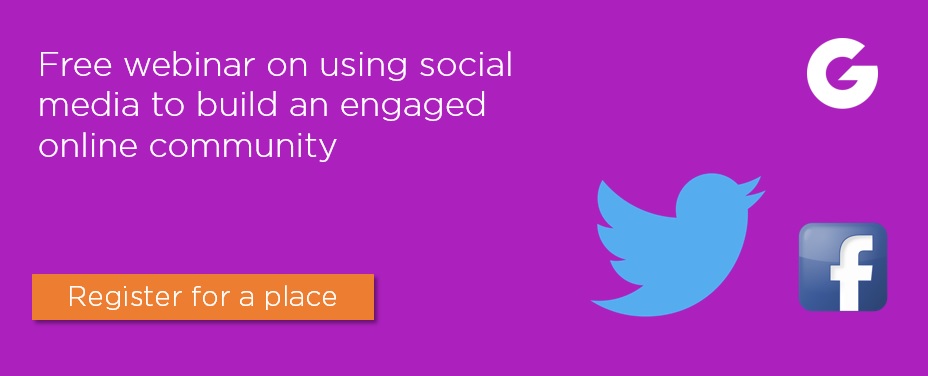 Get inspiration in your inbox!
Don't miss out on digital fundraising tips, tools and trends.
Zoe is director of Zoe Amar Communications, a marketing and digital communications consultancy who have worked with leading organisations including ActionAid, Crimestoppers, Macmillan and Anglia Ruskin University. She blogs for The Guardian about charities and communications and is on the advisory board for The Guardian Voluntary Sector Network. She co-founded the charity #socialceos awards.