Four data sources to take meaningful action on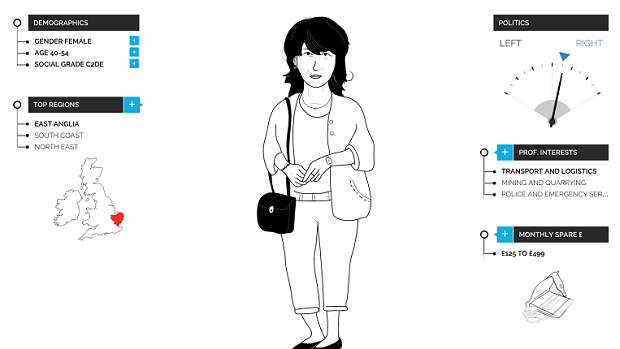 Data. It's everywhere. And nowhere is it more prevalent than on the internet, where the new gurus aren't those who are creating new information, but those doing the heavy lifting of sorting through what's already there says Matt Collins.
Info alone is not enough though. After all, data without action is just trivia.
So where is the data that your charity can take meaningful action on? Here are a few sources.
The text of your most popular Facebook posts
At first glance, these sound pretty boring right? How can the social media content you push out every day help you outside of Facebook?
Simple – Facebook Insights tells you how many people you reached with your post, how many people interacted with it (by commenting, liking or sharing) and how many people clicked on it.
Arrange your top posts by engagement or reach, whichever is most meaningful to you.
Copy the text of the top five, and put them on the biggest screen you've got.
Now analyse – write down the:

common words between the posts
common themes
tone of voice used
By doing this you will work out what your audience is most interested in. Use it as a recipe for creating the most engaging social media, email and web content possible.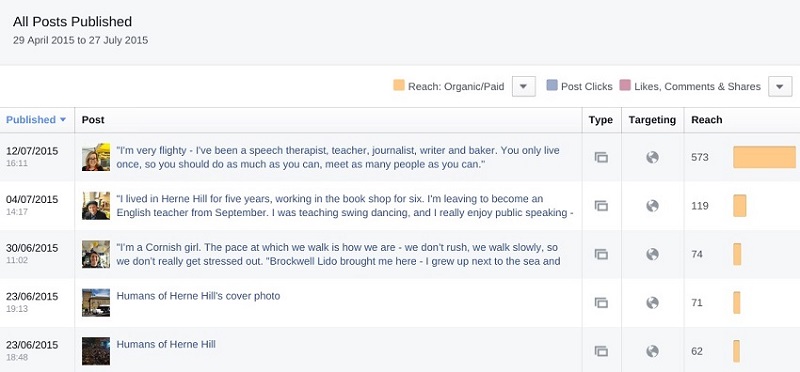 Email click through rates
Your email marketing is another treasure trove of data. If your charity is like most others, you send an occasional email with lots of links to stories or events on your website. Great emails can be much more, but this approach can give you a bunch of data to draw on. Here's how:
Login to your email service provider, and look at the reports of your emails sent in the last three months.
Look at the top three links clicked in those emails and write down the link with the accompanying story text.
As you did with your social media content, draw out the words, themes and tone of voice.
Write more content on all platforms that build on this beautiful information.
Even better, write solus emails (emails with just one story and link) about those topics and send them to your email list. You'll get even more clicks and opens with a tailored email strategy.
YouGov profiler
The YouGov profiler is a good place to start for persona-based marketing. You can identify the demographic, interests and even location of your typical supporter, albeit in a pretty rough and ready way.
To use it, visit the YouGov profiler and:
Search for your cause or charity name.
Note the top interests and locations of your typical supporter.
Note the demographic of your typical audience and their location, and create some dedicated 'dark' Facebook posts (posts that don't appear to your existing fans) targeting just them. Compare exactly the same posts to those targeted to your wider audience and note any significant differences.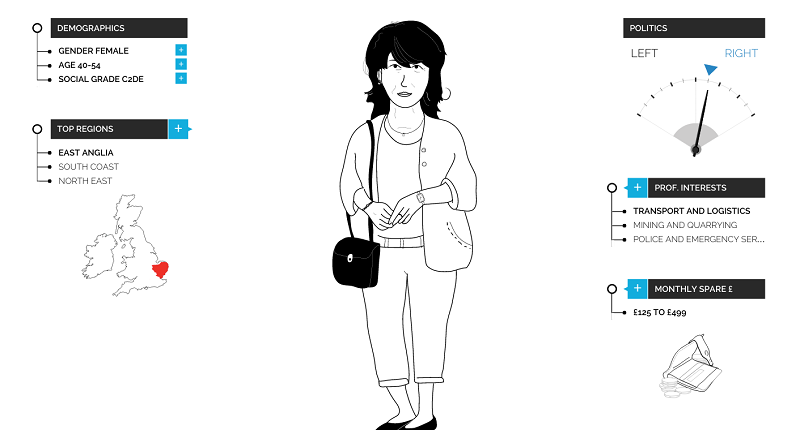 Surveys
What better source of data than the ideas, beliefs and feedback of your own supporters?
Use a tool like Qualaroo to create a small pop up form on your website. Follow the advice of analytics guru Avinash Kaushik by asking your visitors just two simple questions:
Why did you come to our website today?
Did you find the information you were looking for?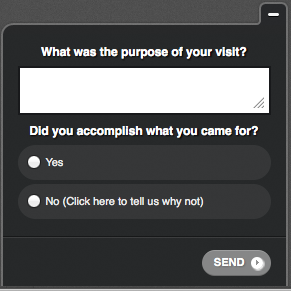 Qualaroo and its competitors can be pricey so a low cost alternative is simply to:
Create a very short questionnaire (seriously, four questions tops, and all info you need like "Which of our services do you think is the most important?" ) on Google Forms.
Send the link to the form out on your social media and email channels.
Read and ACT on the results – this might be free feedback, but it's priceless.
So there you have it – four sources of data you can really get stuck into. Go forth, gather, analyse and act.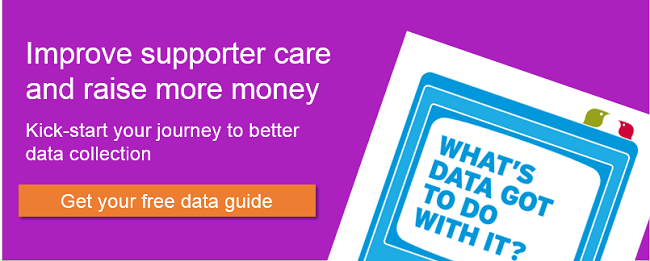 Get inspiration in your inbox!
Don't miss out on digital fundraising tips, tools and trends.
Matt Collins is managing director at digital marketing agency, Platypus Digital, and tweets @charitychap