Four key learnings from organising a virtual cycling event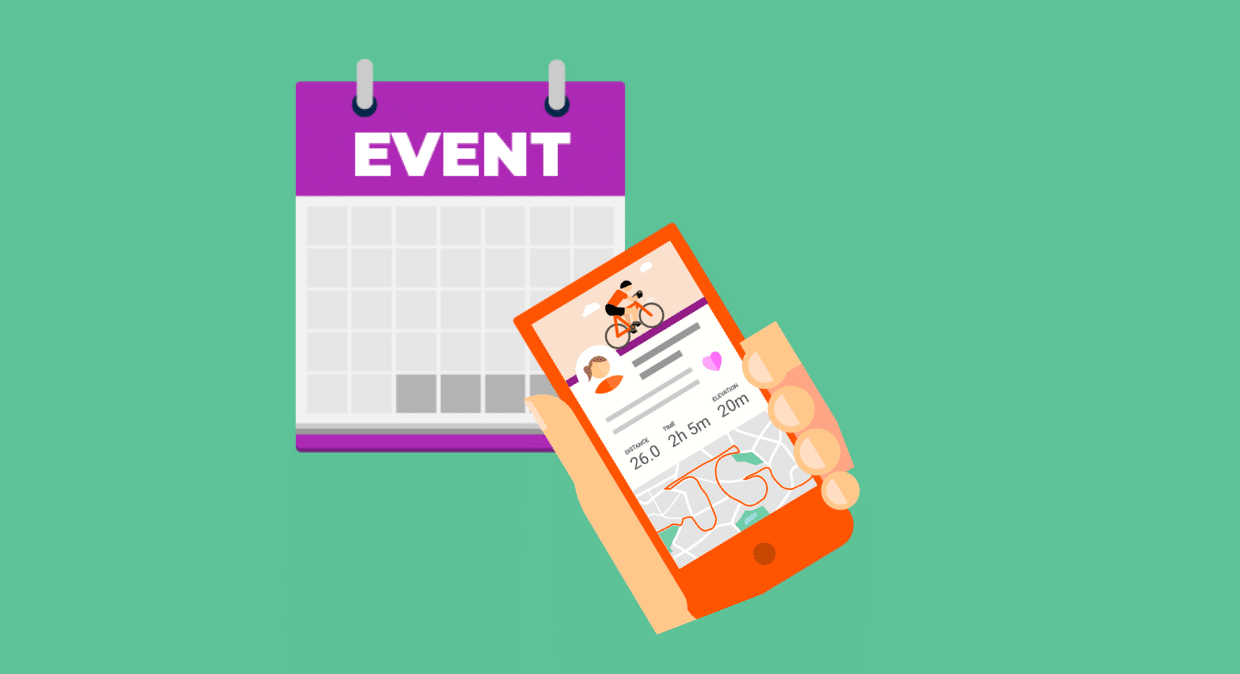 When COVID-19 hit, Blood Cancer UK lost millions of pounds. Our fundraising activity had been heavily weighted towards regional activity, community fundraising and mass participation events so, like many other charities, the start of the pandemic really impacted us. On the other side of that, people with blood cancer are particularly vulnerable to COVID-19 and we saw a tenfold increase in the demand for services, such as our helpline.
The money wasn't coming in as we needed it to and as a team we sat down, looked at our portfolio and asked ourselves what events can we do in the virtual space? That was the beginning of our first Virtual London to Paris bike ride.
A brief history of our London to Paris in-person cycling event
The London to Paris cycling event has been in our portfolio for years and it was positioned as a pro-rider experience. We organised road closures, there were mechanics that would drive up and have riders ready to go again within minutes, we also offered massages at break points and took care of food requirements. It was a high-quality event experience. However, before COVID-19 and the initial lockdown restrictions came into place we had already made the tough call to cancel the cycle due to participation decreasing and the expenses increasing.
Virtual offered us an opportunity to reimagine the event and along the way, we discovered four key learnings from organising our first ever virtual cycling event.
1. Know your audience and identify your strengths
Fundraising potential
Before we decided on pivoting the London to Paris ride, we began by looking at the whole of our event portfolio and sport audience. Where was the money? Where were the opportunities? London to Paris came out as a key opportunity as it had high fundraising potential. Our previous participants had been high value donors: keen cyclists who had shown a high average gift value. The virtual event space is so competitive, so we felt that we needed to rely on existing donors who we knew could raise more on average, rather than recruit new ones.
Connections to the cause
Our previous participants had been doing the event year in, year out and had a really tight connection to the charity and to blood cancer. The group bond formed on the ride had proved to be key and that was what had kept people coming back each year. If we were able to create a virtual environment for the teams to come back together, particularly at a time when people are so far apart and potentially by themselves, then that felt like a strong selling point that would motivate people to be involved.
Existing behaviours
We also knew a lot about our existing participants' behaviours and that they liked to do cycling events in September, which is Blood Cancer Awareness Month, and so we felt that this event would tie in nicely with our goals and our supporters' interests.
We decided to organise a virtual London to Paris cycling challenge that asked people to cycle the equivalent of 300 miles throughout the month of September, either on local roads or stationary bike, with each person being asked to have a target of £300 – a pound per mile.
2. Co-create with your supporters
Once we had the idea of making our bike ride a virtual event, we reached out to some of our big team captains from the in-person event; these were the people who attended every year and would recruit 20-30 people to take part in the ride with them. We spoke to them and asked if a) they thought it was a good event idea and b) if they would be interested in taking part and inviting their contacts to sign-up too. We were delighted to hear some yesses and actively encouraged them to go out to their networks, as that provided us with an instant pool of around 100 potential recruits without us having to spend a penny of our budget.
Our second stage was to the develop a project group with our past participants to get them involved in the creation of the event. Should there be incentives? What would you want the microsite to look like? Do we need a registry? We worked with them on every element of the event as we wanted them to feel involved, and we found that the group became mentally invested which made them more open to promoting it to their networks.
We actually have a Facebook event page which has over 700 members from previous rides. When it came time to promote the virtual event, one of our supporters posted on the page and we found that the peer-to-peer message had a more powerful response than posts from the charity team who didn't know the past participants personally.
3. Build a community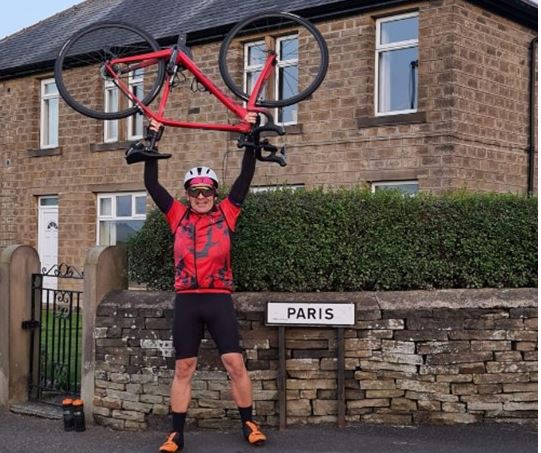 Our third learning was to build a community. People are doing these virtual events on an individual basis and riding 300 miles over a month is a big ask for some people. We thought about our Facebook event group and those 700 people, wondering how we could bring them together and get them to talk to one another in a way that felt organic. This led us to set them the challenge of finding Paris or France in their local areas. This had a positive response with some people cycling to Blackpool tower, one person photographing themselves on 'Paris Street' in Yorkshire, and lots of people uploading their Strava route art. Once people started talking the conversation kept going and the group stayed engaged throughout the month-long event. In fact, in our post-event survey, lots of riders listed the group as an event highlight.
Outside of the Facebook group, we looked a the virtual event options on JustGiving and worked with their Digital Services team to create a bespoke microsite as we wanted to give our participants a high-quality event experience. We knew that our participants were typically competitive people, so we incorporated distance and fundraising leaderboards into our new virtual event microsite, helping us to motivate and unite the riders.
4. Be innovative, resourceful and try stuff!
Finally, we learnt that it's important to be innovative, be resourceful and just try stuff. If it doesn't work, then that's fine – give it a go and be brave. We had hundreds of medals left over from events that could no longer take place, so we decided to use those as a fundraising incentive for fundraisers who raised over £100. We did the same for our jerseys, which worked extremely well as we had re-branded in April, offering them to fundraisers who had hit the £300 mark. As they were something new, they felt like a real perk to our supporters – you should never underestimate the value of your kit!
We also tried hosting a French themed gala dinner to connect our participants and boost fundraising. Part of the gala was cocktail making and out of the 30 people on the video call, only three got involved. It didn't work but it's virtual, it's new and you have to try new things to get the important learnings.
Give virtual events a try
None of us learnt how to create the perfect mass participation event in just one year, it took time to learn what works and what doesn't. The same goes for virtual events. We have to try, test new ideas and then use the learnings along the way. We had a £40,000 target which we managed to surpass, going on to raise over £63,000 excluding gift aid, with the average amount raised per participant being a fantastic £453.
We had never imagined that these types of results would have been possible from a virtual event. In fact, we're so pleased with the results that we're already organising our virtual London to Paris 2021 event with the support of JustGiving's Digital Services team, who are helping us to create an even bigger and better virtual event microsite.
Are you launching your own virtual challenge this year? Find out more about the virtual event tools available to charities on JustGiving
Get inspiration in your inbox!
Don't miss out on digital fundraising tips, tools and trends.
Adam Lewis is the Senior Sports and Mass Participation Events Manager at Blood Cancer UK