Free charity training: from crowdfunding to social media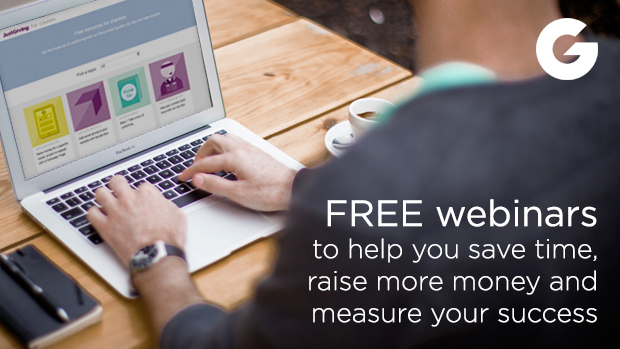 As a charity, you know better than anyone how tough it is trying new ideas and tools when you've got a million and one other priorities. But with a few simple techniques we can help you raise more online and save time.
That's why we've launched a series of free webinars aimed at helping charities to raise more online. From boosting your event income to mastering social media, we've got something for everyone. All our webinars our hosted online, so they're easy to join in wherever you're based.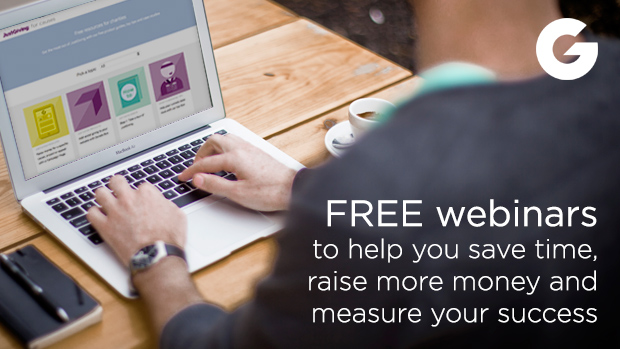 Join us for one of the following topics coming up over the coming weeks:
Using Campaigns to launch crowdfunding appeals
Need to launch an appeal fast? Find out how to turn people power into donations with our new Campaigns tool. Join us to learn:
How to launch Campaigns that enable people to donate and fundraise
How to create, customise and brand your Campaign Pages
Inspiring examples of charities already using Campaign Pages
Sign up now for inspiration to start your own Campaign
Event fundraising tips and tricks to grow your income
Want to make the most out of your next fundraising event? Join our events fundraising webinar to find out:
How to grow your event with a few simple promotion tips
Save time by managing your event registrations online
Raise more by getting people to fundraise online
Sign up here to improve your event fundraising
Understanding your JustGiving reports and Insights
Don't know where to start with your JustGiving reports? Or want to manage your data better? Join this session to:
Find out what data is available to you and how to access it
Understand and utilise your Insights Dashboard
Manage your data and save time by using custom codes
Sign up here to learn about JustGiving reports
How to use social media to build an engaged online community
Social media is a great way to build your charity's brand and engage with supporters. If you'd like to be more effective on social media, come along to this session and we'll show you how to:
Improve your presence on social media platforms
Build a targeted following on social media
Use storytelling and imagery to increase your engagement
Measure your success
Sign up here for top tips to improve your social media
Are there any topics missing that you want to learn more about? Let us know below!
Get inspiration in your inbox!
Don't miss out on digital fundraising tips, tools and trends.
Camilla is a Customer Success Manager at JustGiving. She joined in 2012 to help bring JustGiving into new markets and is dedicated to ensuring charities from all over the world utilise the platform to its full potential and making sure they get the most out of our fundraising tools.