Free running: How mobile is taking over the London Marathon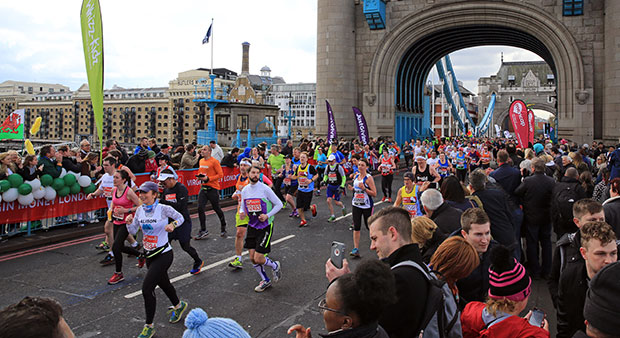 Events that bring together large groups of people under one banner can provide some unique insight on digital trends, and the London Marathon is no exception to this. This year's marathon saw a massive increase in traffic to the JustGiving site from mobile devices, up from a quarter of total visits in 2011 to nearly three-quarters of all visits in 2016. It is clear that mobile is taking over as the device of choice for those who want to engage with our platform and fundraisers during the event.
To give you a complete overview of the figures, the percentage of visits this year to our site on April 24th using mobile devices numbered about 70%. This completely dwarfed the traffic we were seeing through other devices, with desktop users numbering around 18% and tablet visitors making up around 12% on the day.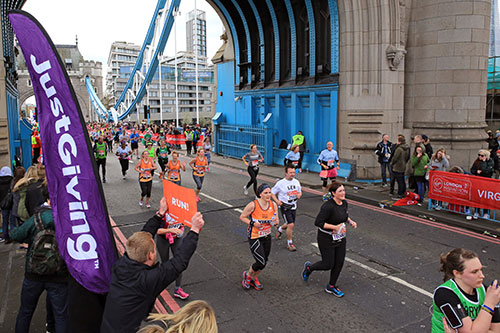 Journey back just five years and the landscape is completely different. On the day of the race in 2011 we saw a paltry 23% of visits on mobile devices compared to users accessing via their desktop. At the time tablet technology was still in its infancy and not separately tracked by Google so we have no transparency in that area.
As we progress forward through the intervening period, we begin to see how the picture changed rapidly, with the number of mobile visitors increasing in 2012 to comprise 32% of total traffic and then increasing further by 2013 to make up 43% of visits, marking the first time mobile outnumbered desktop, which stood at 42%. These two years were also the first where tablet use was tracked separately and we start to see a big uptake in the numbers for tablets with almost 10% of visits in 2012 and 15% of visits in 2013 attributable to the emerging device.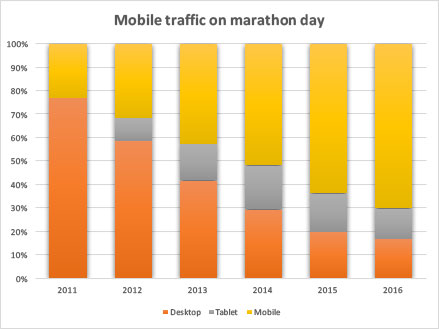 Table 1: JustGiving site traffic breakdown by device on London Marathon day, 2011-2016
The really massive jump in mobile user visits was recorded between 2014 and 2015, with the figure steadily rising from around 51% of visits to 64% in the space of a year. This is quite a shift in visitor behaviour, and we are seeing that, as the traffic grows, more and more of it on the day of the race is originating from a mobile device. So what is driving this?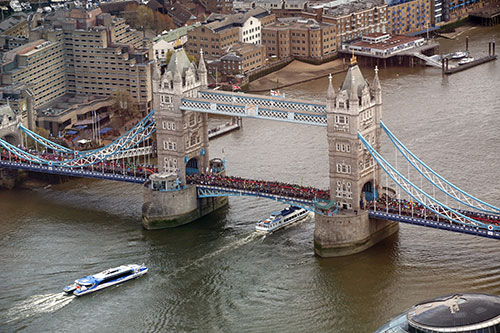 Obviously a lot has changed since 2011. The complexity, speed and portability of smartphones has developed at a rapid pace. More people are familiar with them, understand how to get the most from the devices and use apps that are popular on mobile such as WhatsApp, Instagram and Snapchat regularly to communicate within their community. The ability for fundraisers and their supporters to seamlessly share stories and boost their reach across their different social channels, no matter where they are, is the real feature where mobile has no competitor.
The key takeaway for those involved in event-based fundraising is to ensure that you are optimising for the device that users are using. It sounds obvious to say, but this massive growth in traffic for mobile devices for our site on London Marathon day clearly reveals that it is the preferred option for much of our audience.
Get inspiration in your inbox!
Don't miss out on digital fundraising tips, tools and trends.