Charity events and fundraising conferences for your diary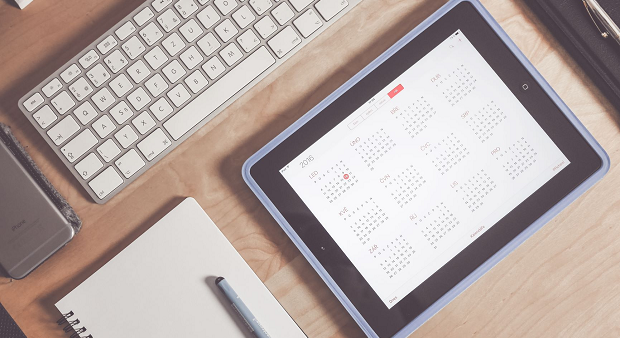 We might be over half-way through 2019, but there are lots of interesting fundraising conferences, seminars and masterclasses still to come. If you have some space in your diary and fancy developing your skills or making new connections, then take a look at the events listed below.
When: 6th September 2019
This annual conference is designed for campaigns, public affairs, policy and media professionals working across the voluntary sector. The day provides an opportunity to learn practical skills and share knowledge through practical workshops and interactive keynote sessions. The day ends with a networking drinks reception.
Ticket prices: Tickets start from £183 with bursary places available for NCVO members with an income under £100,000
When: 16th September 2019
A free meetup for those working in the charity sector that will explore how to improve internal communications and create a collaborative work culture. You will hear from expert speakers and participate in interactive sessions, putting what you've learnt into practice.
Ticket prices: This event is free to attend once you've registered your place
When: 16th September 2019
A one-day conference that brings together speakers, from both within and outside of the sector, who will talk candidly about their supporter care processes and the successes and challenges they've overcome on their journey. From strategic to cultural changes and everything in between, this conference aims to help you deliver the best experiences for your supporters.
Ticket prices: £85 for small charities (under £500,000 annual turnover), £215 for IoF members, £310 for non-members that are charities/non-profits
When: 17th September 2019
This half day workshop is aimed at those who are either starting their fundraising planning, or are looking to refresh their current strategy. The afternoon will cover what key areas you need to think about when planning a fundraising strategy, getting leadership buy-in, and how to plan for both short and long term income generation.
Ticket prices: All tickets are £30
When: 19th September 2019
Through the theme 'wellbeing & inclusion in modernisation', the conference will focus on developing positive working cultures and putting in place the right strategies, processes and systems to build motivated and effective teams.
Ticket prices: Ticket prices for the conference start from £199, with discounts also available for group tickets
When: 10th October 2019
The masterclass will include insights from experts at Google and Twitter that will help charities get started with social, search and display advertising. Attendees will be taught how to create compelling social content and recognise the different in paid and organic strategy.
Ticket prices: The masterclass is a free event
When: 24th October 2019
This conference is tailored towards small charities with up to £1m turnover, providing practical and inspiring guidance on how to step up fundraising activities. Sessions include how to reach new donors online, legacy fundraising and building a culture for major donor fundraising.
Ticket prices: All tickets are £50
When: 28th October 2019
The IoF Legacy Fundraising conference will be bringing together expert speakers and legacy professionals for a packed day of presentations and discussions. Looking at current trends, research and case studies, attendees should leave the day feeling informed and inspired.
Ticket prices: £85 for small charities (under £500,000 annual turnover), £215 for IoF members, £310 for non-members that are charities/non-profits
When: 11th and 12th November 2019
Join thousands of fundraisers, marketers, administrators, executives, and industry thought leaders for the UK's premier tech gathering for social good. The two day conference will explore today's trends and tomorrow's tech innovations through keynote addresses and breakout sessions that are delivered by sector experts.
Ticket prices: Tickets start from £350
When: 19th November 2019
A live fundraising conference that is broadcast across YouTube, Facebook and the Fundraising Everywhere website. This virtual event will cover key fundraising topics and has an extensive line up of international speakers. Viewers can ask questions in real time and access over 12 hours of live and downloadable fundraising material.
Ticket price: The cost of tickets depend on charity size, with some free tickets available
When: 20th November 2019
The conference offers a mix of talks, peer-to-peer sessions, advice surgeries and restoration spaces that delegates can use for relaxation. Key topics include digital strategy, content and marketing, plus product development and service delivery.
Ticket prices: Tickets start from £180
Never miss out on hearing about the latest fundraising events and trends again! Enter your email on the blog homepage to subscribe and have updates delivered straight to your inbox.
Get inspiration in your inbox!
Don't miss out on digital fundraising tips, tools and trends.
Toni Gregory is a Content Marketing Specialist and B2B copywriter.