Get the most out of Giving Checkout: 6 inspiring charity examples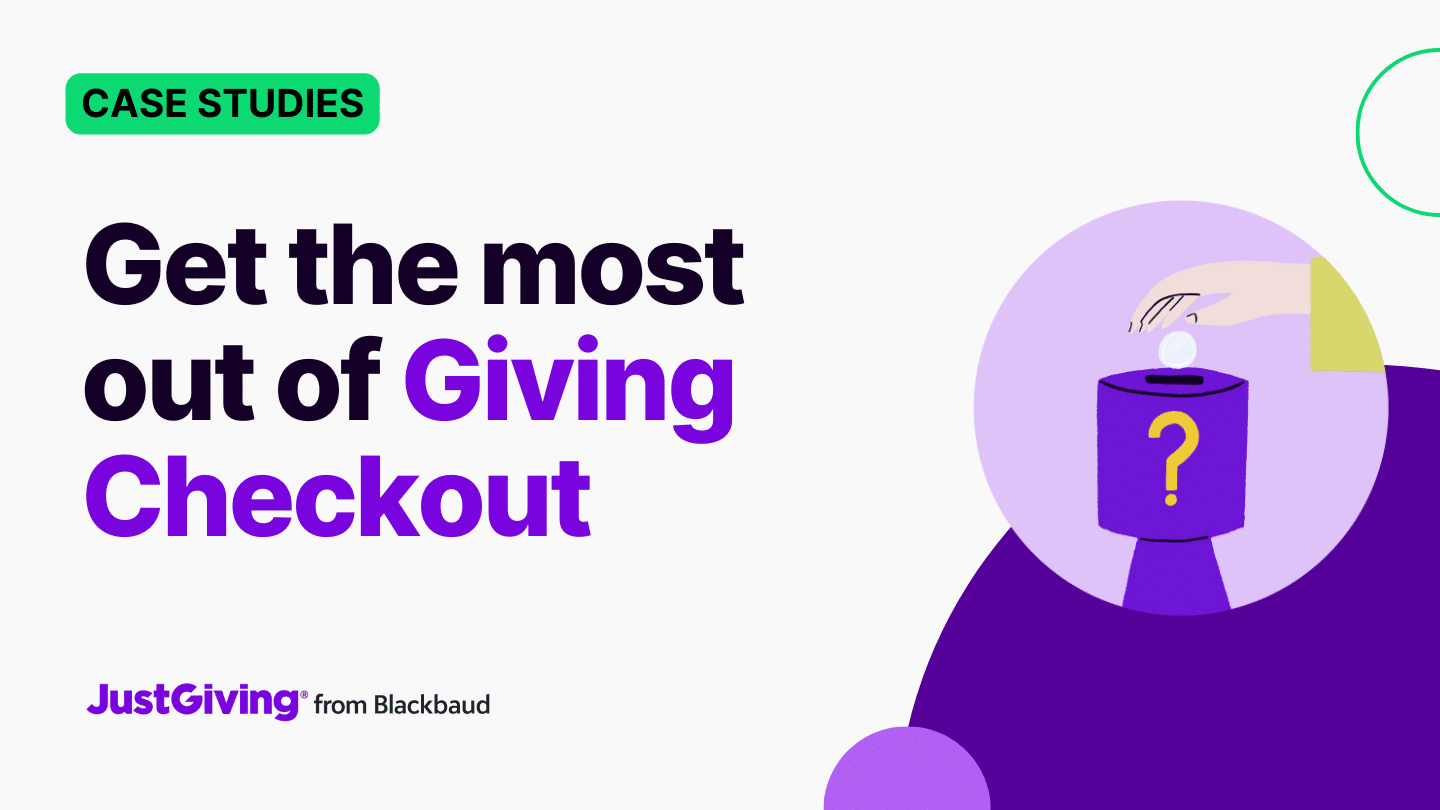 Have you heard about Giving Checkout? It's our simple online donation tool that helps you raise more from one-off and recurring donations.
When your supporters donate via Giving Checkout, there are 0% fees, and you'll get 100% of the donor data – all powered by a fundraising platform you and your supporters already know and trust.
And hundreds of charities are achieving great things with Giving Checkout – we had a look at what some of the best are doing, so you can give it a go too:
1. Little Princess Trust
Little Princess Trust provides free real hair wigs to children and young people, who have lost their own hair through cancer treatment or other conditions.
Their website has a yellow banner that appears at the top of every page and includes their three key calls to action (CTAs) – Request a Wig, Donate Hair and Donate Money.
When you click on Donate Money it takes you to an donation page explaining the ways people can give to the charity. The most prominent ask is for people to donate online and Little Princess Trust use JustGiving to power this with Giving Checkout.
One of the cool features of Giving Checkout is that you can set a default donation amount. Little Princess Trust have set theirs at £550 (which is the price of a wig), so that when you click the "Donate with JustGiving" button the donation amount automatically appears on the donation form. The Little Princess Trust logo also appears just above the form too.
With Giving Checkout, we give you a range of donate buttons to choose from. Little Princess Trust have chosen the one that shows the payment methods we offer on JustGiving – debit card, credit card, PayPal, Apple Pay and Direct Debit for recurring donations.
2. Refugee Community Kitchen
Refugee Community Kitchen support displaced people in Northern France and homeless people in London and Edinburgh. They provide a place to gather and connect, with medical and legal services, safeguarding groups and other support organisations.
JustGiving is a name people know and trust, so we have ready-made donate buttons for you to use that make it quick and simple to add online giving to your website. You might prefer to use your own donate button though, and with Giving Checkout it's simple to get a link that you can pop with it – this is exactly what Refugee Community Kitchen have done here so expertly. Find out more about how to implement and customise Giving Checkout.
3. Black Country Food Bank
Black Country Foodbank helps vulnerable people in crisis through the provision of emergency food and toiletry supplies while a longer-term solution is developed.
They have chosen to feature their donate call to action (CTA) in in the header of every page. When donors click on it, they are taken straight to Giving Checkout for a quick journey into donating online.
4. Gordon Moody

Gordon Moody provides therapy and treatment services for people severely affected by gambling addiction.
The charity's dedicated Individual Donation page does many things to inspire individual giving:
Restates the importance of one-off and regular donations for its mission
Uses the official embeddable JustGiving donation button to build trust
Uses a scannable QR code to make it easy for donors to pull up the donation form on their phones
Tells the reader specifically how various donation amounts supports the charity's beneficiaries
It's a masterclass on donation landing pages!
5. 1625 Independent People
1625 Independent People works with young people who are homeless, leaving care, or at risk of homelessness.
The charity has an engaging landing page from top to bottom, walking readers through the charity's key statistics, impact, and services. Finally, its dedicated Donate link drops supporters directly into the charity's JustGiving donation flow, making it as easy as possible for people to give.
6. Cancer Research UK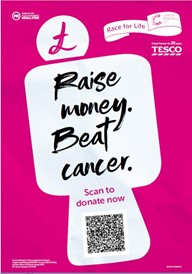 Cancer Research UK is the world's leading independent charity dedicated to cancer research. They recently used Giving Checkout's QR code tool for their fundraising activity with Tesco during their corporate partnership campaign weekend.
In a recent webinar, Sam Doolan from Cancer Research UK said that the campaign saw a very high Gift Aid opt in rate. Through the data gathered, they learned that donations made via the QR codes in store had a 25% higher than average donation value compared to those made through contactless devices, and that 33% of donations were through Google and Apple Pay.
You can hear more about this partnership by listening to our recent webinar with Cancer Research UK.
Feeling inspired? Book a Giving Checkout demo
If you have any questions or want to find out more about Giving Checkout set up a virtual meeting with one of our Giving Checkout Gurus, Jordyn or Oliver.
Get inspiration in your inbox!
Don't miss out on digital fundraising tips, tools and trends.
Jordyn's a Customer Success Manager at JustGiving. She loves inspiring the 3rd sector to think creatively about driving donations and teaching charities how to use the best tech to raise more.