Getting cut-through at Christmas – three top tips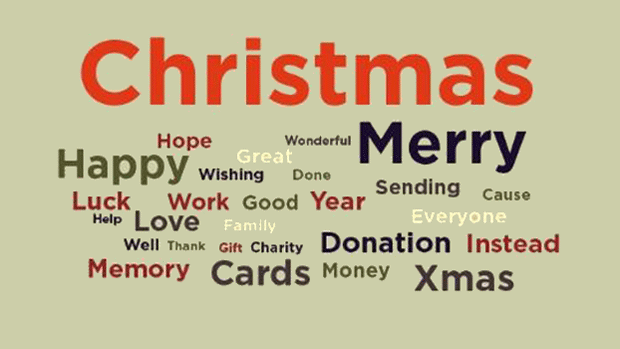 Our data shows that people give more in the week before Christmas than any other time of the year. So how can charities stand out from the crowd and make the most of people's generous spirits at this time of the year? And turn them into supporters for life? Jacqui, Theo and Matt presented yesterday at our #DigiXmas event and have shared their top tips to help you make the most of your Christmas campaign.
1. Teach an old dog new tricks
By Jacqui Darlow, head of digital marketing at Dogs Trust
'A dog is for life not just for Christmas' has been a consistent in the English language for over 35 years. Keeping a slogan coined in 1978 as fresh and relevant today as it was back then is a challenge. By targeting new audiences in new and innovative ways you can keep an old slogan alive and even have some fun. We hired graffiti artists, designed nail polish and got a whole host of celebs and their dogs on board to help spread the message far and wide. We proved that you can teach an old dog new tricks!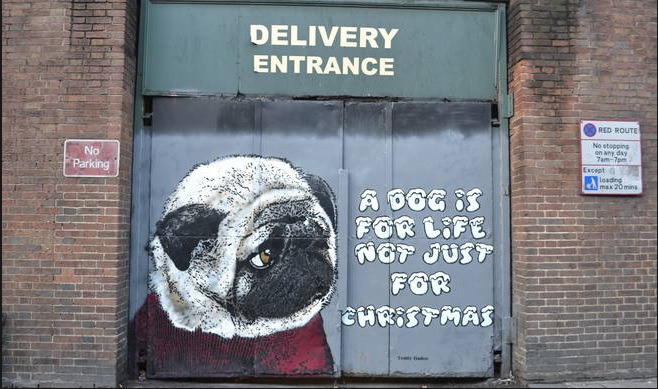 2. Crack Christmas without a Christmas theme
By Theo Coyne, corporate partnerships manager at Beating Bowel Cancer
Whilst Santa remains one of our biggest fans, we have stayed away from any Christmas themes with Decembeard. It's a lifestyle campaign and as such doesn't directly go up against an already established and crowded space during this period. Sometimes the month a campaign runs can simply be coincidence and so to not lose its authenticity, it is important to not try and make it fit a box it is never going to fit.
3 weeks to go until the start of Decembeard! Every manly challenge needs a training programme…. #RealMenGrowBeards pic.twitter.com/jacUiqbTpr

— Decembeard UK (@Decembeard_UK) November 10, 2014
3. Give the gift of email
By Matt Collins, managing director of Platypus Digital
You've got your big Christmas campaign in place, and you're attracting a whole host of new supporters as a result. What do you do with them all when all the leftover turkey is finished? After all, many of them will have been attracted by the fun activity itself, not the cause they were raising money for. So create an onboarding email series to bring them into the fold – this is a set of emails that explains what you do, why it's needed and why it's so important. Tell them real stories of real people whose lives have been changed by what you do. You can't rely on them to proactively go to your website and inform themselves, so get their email address, win their hearts and minds, and you'll have supporters for life.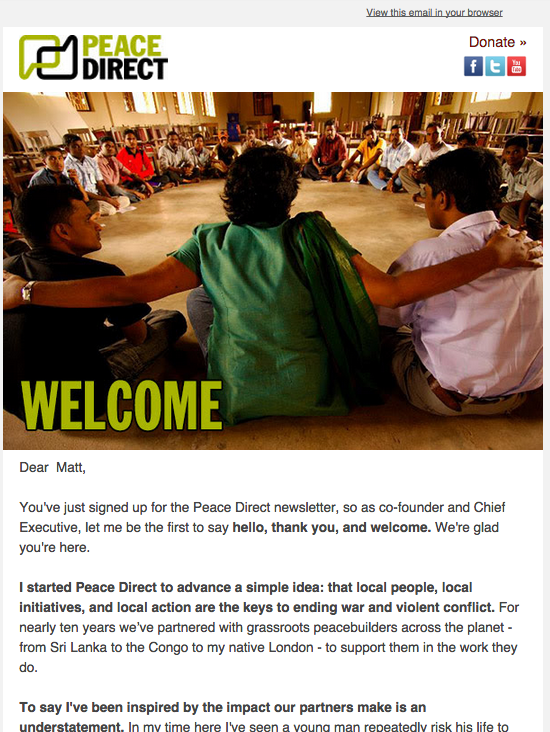 Introducing Donate Box
After the #DigiXmas presentations we also gave a sneak peek of a product coming soon on JustGiving. It's called Donate Box and it's a new social plugin for charity websites that makes it easy for people to donate and share their donation with their friends.
UPDATED 20 November 2014: Donate Box has now launched! Learn how you can use it for social giving on your website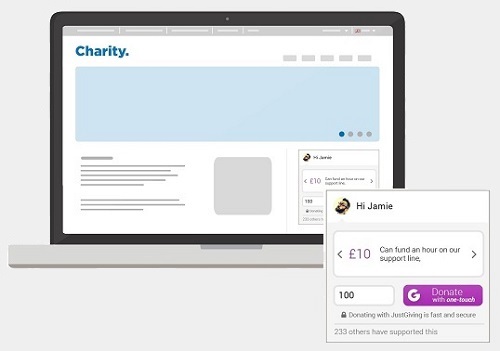 Get inspiration in your inbox!
Don't miss out on digital fundraising tips, tools and trends.
Passionate about using digital channels to communicate with and for charities, Kirsty is a freelance digital communications specialist and accredited trainer. A regular blogger for Third Sector and other sector publications, she is always keen to share her experiences and knowledge with others and help them achieve their goals. She has helped hundreds of charity staff hone their social media and digital marketing skills over the years and understand the importance of good content. She is a trustee of the Small Charities Coalition and in 2016 won a CharityComms Inspiring Communicator Award.