Getting started with User Experience Part 1: Know Your Supporter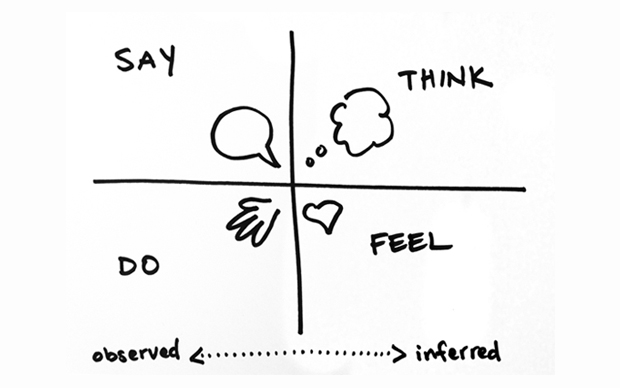 Whilst interest in User Experience has increased through web design, it's still ultimately about an organisation committing to creating things that work well, for the people that use it. When an idea evolves into an initiative, how do you go about finding out if it will actually do what it needs to do when you put it in front of someone external?  You shouldn't wait until the project goes live to find out.  Additionally, an idea is often that, just an idea, and how you build it out into a working product or service is often the hardest part. 
UX research keeps the user represented and fuels the development process.  Adopting these practices will not only tell you more about how your supporters experience your services but will also accelerate the way you try new ideas – something at the heart of how we do things at JustGiving.  By iterating on an idea with UX methodologies your team's overall knowledge and confidence increases as time goes on.  Your charity is probably already doing some of the things I'm going to mention.  This post aims to help you identify these opportunities so you can use lean research methods to ideate faster and with lower costs. 
Keep asking yourself 'who are we doing this for?'
Identifying who is going to use the product or service is crucial for knowing what you're going to do next and why.  Through user research and analytics, we develop 'Personas' to guide us through the design process.  Personas represent major user groups for your service and are based on their actual needs and expectations.  They help bring the user to life when a project starts and then stay present throughout.
To get started talk to some of your supporters and find out how they use your service, and what they do and don't like. Dig a little deeper and find out what their needs and goals are.  You should see themes emerge that will allow you to group people and identify user needs that can act as a starting point for a Persona.  If you have to get something off the ground rapidly, there's often enough internal knowledge to build Proto-Personas which are made up from what your organisation already knows about your users.  These can then be validated as things progress and you start to involve real people.
Look under the couch for feedback
This is where you really start to unpack the opportunity by using a range of research methods to pull together as much information as you can. At times doing desk research will let you take advantage of existing information that's been trapped in a spreadsheet or someone's head.  Frontline teams are an invaluable source of information, so look to Supporter Care and the Fundraising teams who engage with users on a daily basis.  Or you may want to start afresh doing something like a co-design workshop which lets you engage with your users and get direct feedback on an idea.  We run these here at JustGiving:   https://blog.justgiving.com/lets-co-create-this-year-join-our-charity-panel-2/.    To get constant feedback start surveying your users to find out how they feel about the work you're doing.  This will also allow you to benchmark how you are doing down the line. Free tools such as SurveyMonkey can get you started.
Socialise the data
All of this is useless unless everyone involved gets to see the data and hear the feedback.  This includes decision makers and those responsible for delivery. We use Design Sprints as a user-centric process which gets everyone in the room and allows us to rapidly validate an idea within a fixed timeframe.  We kick off with experts bringing their knowledge to the table, then unpacking the data in a meaningful way for the situation.  The key is to present impactful data in a way that helps take things to the next step.  Keeping things short forces people to be concise.  Empathy and journey mapping exercises are effective ways of presenting data in an engaging way whilst allowing others to be part of the prioritisation process. 
Next time I'll talk a little bit about putting your ideas in front of real people and measuring success. To keep you busy there are a lot of UX resources readily available so its easy for teams on a DIY budget to get started.  Here are links to learn more about some of the things I've mentioned:
User research methods:
https://www.nngroup.com/articles/which-ux-research-methods/
https://www.gov.uk/service-manual/user-centred-design/user-research/
Experience mapping:
http://www.tadpull.com/tools/how-to-use-empathy-map-for-user-experience-mapping.php
Design sprints:
https://library.gv.com/the-gv-research-sprint-a-4-day-process-for-answering-important-startup-questions-97279b532b25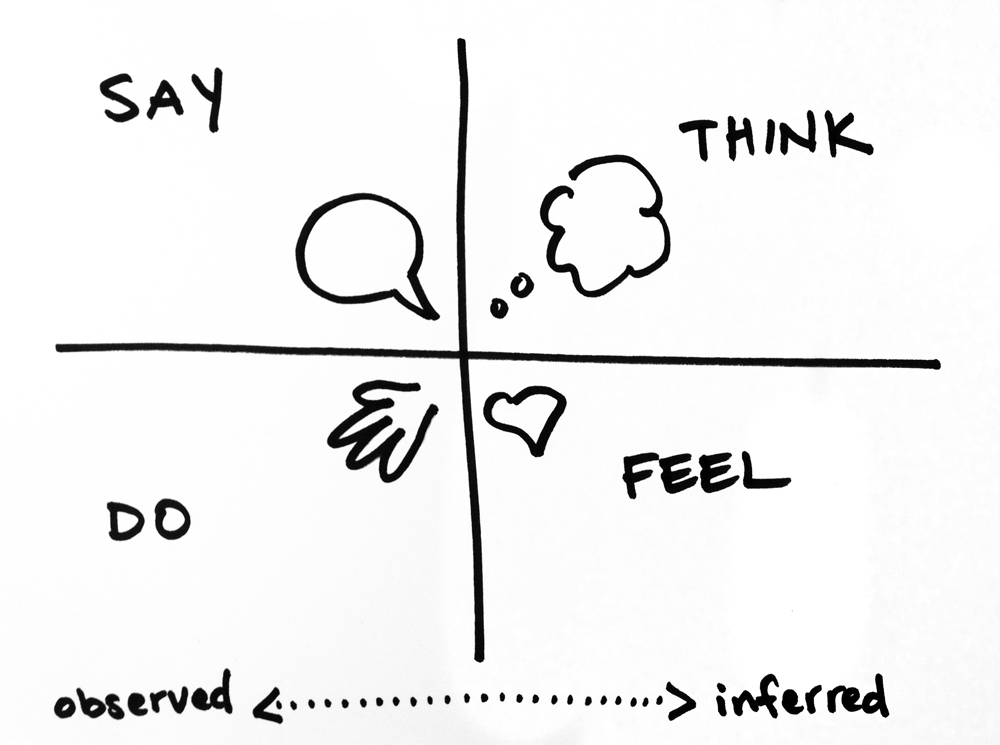 Get inspiration in your inbox!
Don't miss out on digital fundraising tips, tools and trends.
Ever curious about people and making tech delightful to use. Huu works alongside our UX design team making sense of all the user feedback so we can build products that simply work, the way people need them to.