Give more than cards this Christmas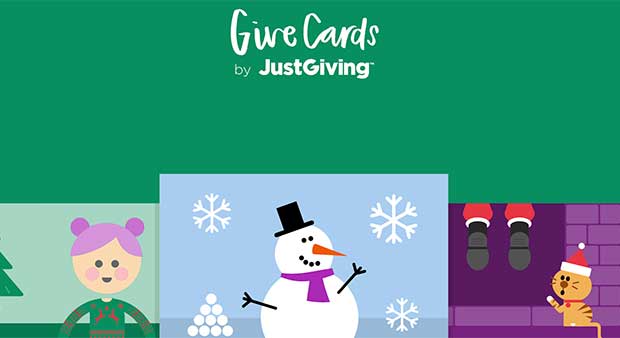 Christmas is a time for giving, and a time when many people start to contemplate the wider world and the charity that is needed to help those less fortunate. With this in mind, JustGiving wants to give your supporters a way to give more than a card this Christmas with our JustGiving Give Cards.
What are Give Cards?
With JustGiving Give Cards your supporters can choose a design, make a donation to a cause of their choice on JustGiving, and share a card to their friends and family celebrating the fact they have helped change lives.

Their donation amount will remain hidden, but the cause they have donated to and the fact they have done something unique rather than just buying Christmas cards will be for all of their loved ones to see.
Point your supporters to our special Give Card page here. They can choose to donate to any charity that is on JustGiving when they make their donation so make sure you remind them how much of a difference they could make by donating to your cause this Christmas.
Get inspiration in your inbox!
Don't miss out on digital fundraising tips, tools and trends.