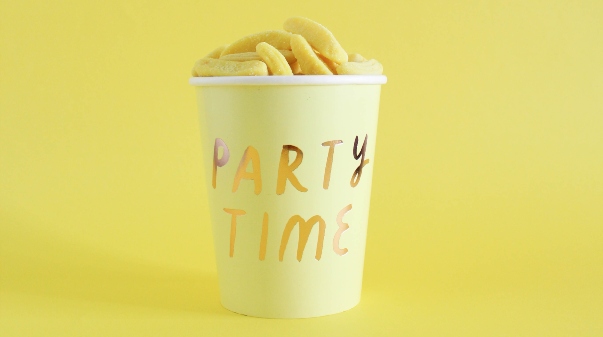 Presents are so last season. We live in a world of unthinkable excess – so it's no surprise that there's a growing trend of swapping out presents for donations, instead. And we're seeing many charities incorporate this into their DIY fundraising strategy.
By donating a birthday, wedding or another special event, supporters also helping to strengthen communities, empower individuals, fund lifesaving research or build sorely needed infrastructure. Isn't it soothing for the soul to know that the money you might have spent on a wooden cheeseboard or a pair of personalised champagne glasses is instead being put to use in the long term?
Here are some of our favourite examples of dovetailing charitable giving with celebrating special milestones. And if you're keen to explore ways your charity could do something similar, head on over to this free webinar on growing your DIY fundraising income.
Pledging a birthday
Numerous charities such as Charity:Water and War Child ask their supporters to donate their birthday to the cause.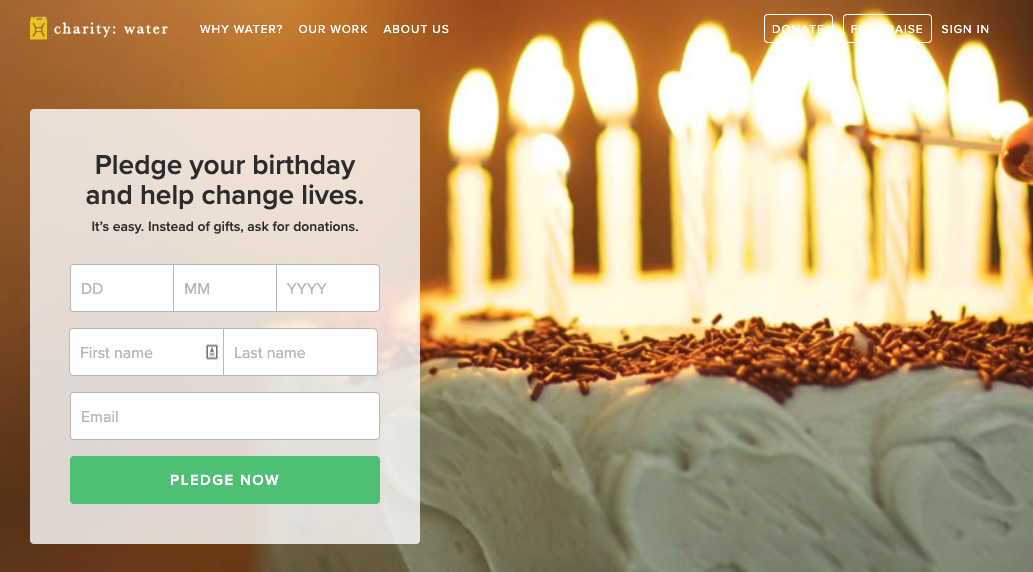 You can ask your supporters to register their date of birth, and when their birthday is around the corner, your charity can support them in setting up a donation page so that they can ask their friends to give to your charity rather than buying them a present.
In fact, your supporters can set up a fundraising page right here at JustGiving!
Charitable wedding favours
If one of your supporters is getting married soon, you can help them make any wedding extra special by providing charitable wedding favours with guests.
Charities like Macmillan and Mind supply all sorts of wonderful weddings favours so that supporters can celebrate their special day in a way that impacts the lives of many. Gifts include things like seeds to plant flowers and trees, pin badges, or place settings.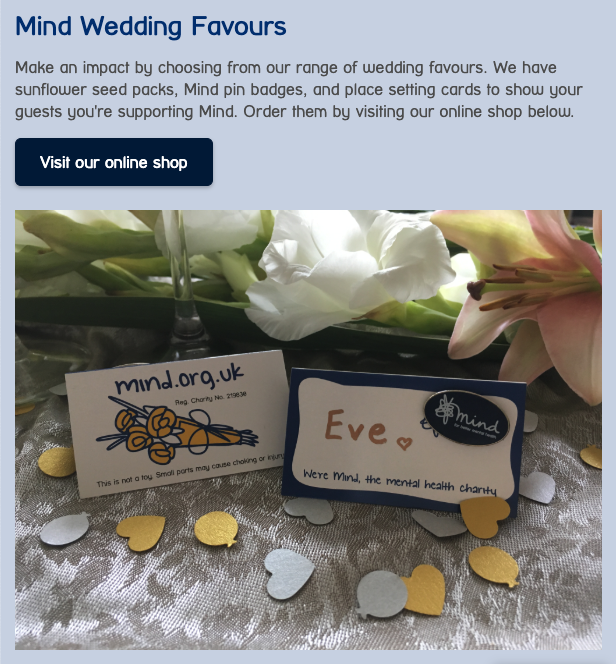 Mind's even designed sweepstakes for the best man's speech at £2 a guess – so whether his speech goes for two minutes or 20, everyone wins.
Even better: furry friends can take pride of place with bandanas from Dogs Trust.

Wedding guests can gift the happy couple with a congratulatory gift card… and a pair of goats!
Volunteer a hen/stag do
Pay-it-forward parties are the new big thing. Organisations like GoHen, which helps to organise hen do activities, partner with great charities so that bride or groom parties can explore the great outdoors, have loads of fun, and volunteer while they're at it.
Some ideas for activities they can undertake are:
Planting trees

Cleaning up coastal and beach areas

Helping out on farms

Charity-sponsored hikes
What does your charity do to help your supporters celebrate important milestones in their lives? Let us know in the comments!
Get inspiration in your inbox!
Don't miss out on digital fundraising tips, tools and trends.