Introducing our Giving Tuesday donations portal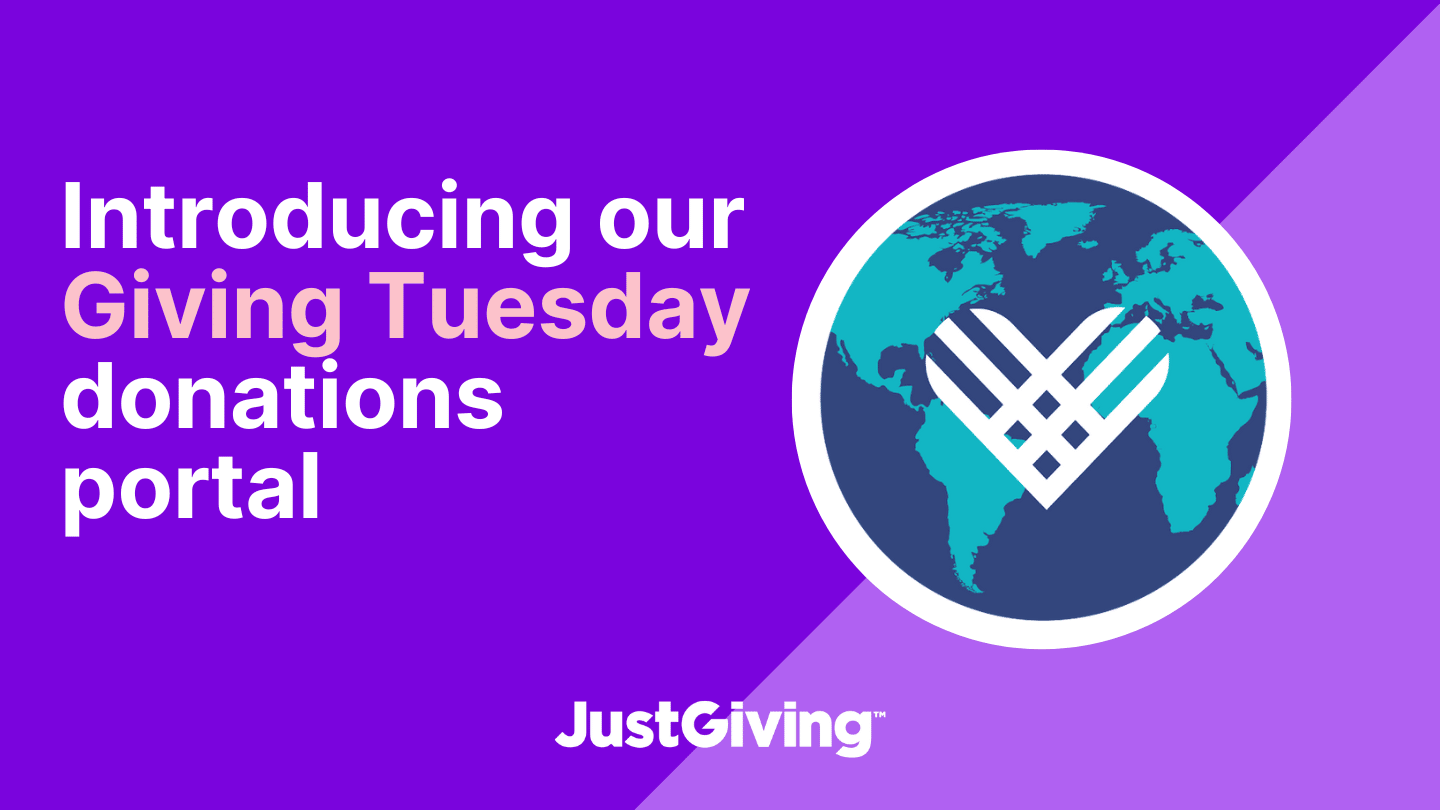 Giving Tuesday was created in 2012 as a simple idea: a day that encourages people to do good. Over the last decade, this idea has grown into something that inspires millions of people to give, collaborate, and celebrate generosity.
We're excited to tell you that JustGiving is the official Giving Partner in the UK for this year's Giving Tuesday, and we're proud to be making it easy and cost-effective for charities to receive donations for this global giving movement.
That's why, in partnership with the Chartered Institute of Fundraising (CIOF), we have created a donations portal for Giving Tuesday that enables anyone, anywhere to donate, and makes it simple for charities to raise money.
All donations made through the portal have 0% fees with 100% of every donation going to charity.
Read on to find out more, or watch our recent Giving Tuesday webinar with Daniel Fluskey from CIOF and the JustGiving Customer Success team.
How can my charity get involved?
If your charity is registered on JustGiving, your organisation has been automatically added to the Giving Tuesday donations portal. You can start using it now to receive donations in the build up to Giving Tuesday (on Tuesday 29th November) through to the end of the year.
Your supporters can either:
1. Visit the homepage of the donations portal, type your charity name into the search box and click donate
2. Donate to your cause via your charity's custom donation link
(Your charity should've already received your customer donation link. If you've not received yours, contact us and we'll be happy to help).
All donors will go through JustGiving's optimised donation form where they can:
Choose how much to give
Set-up a monthly donation
Add Gift Aid
Opt-in to charity comms
What does it cost?
To help charities raise more this Giving Tuesday, all donations made through the portal have 0% fees with 100% of every donation going to charity.
That's because the donation flow on the Giving Tuesday portal is powered by our Giving Checkout – a new donation button and form from JustGiving that charities can add to their own websites. It gives you 100% donor data and your supporters have the option to donate via PayPal, Apple Pay, Google Pay or any major credit or debit card. You get 100% of every donation with no platform fees or hidden costs.
And if your charity isn't registered on JustGiving, it's free and simple to join on our Start membership plan.
Free tips and resources to help your planning
Get inspiration in your inbox!
Don't miss out on digital fundraising tips, tools and trends.
Sally Falvey has worked in online fundraising for over 10 years, and is the Head of B2B Marketing at JustGiving. She's passionate about helping all charities use the latest technology to be more efficient and raise more money.