Giving Tuesday: what it is and how to get involved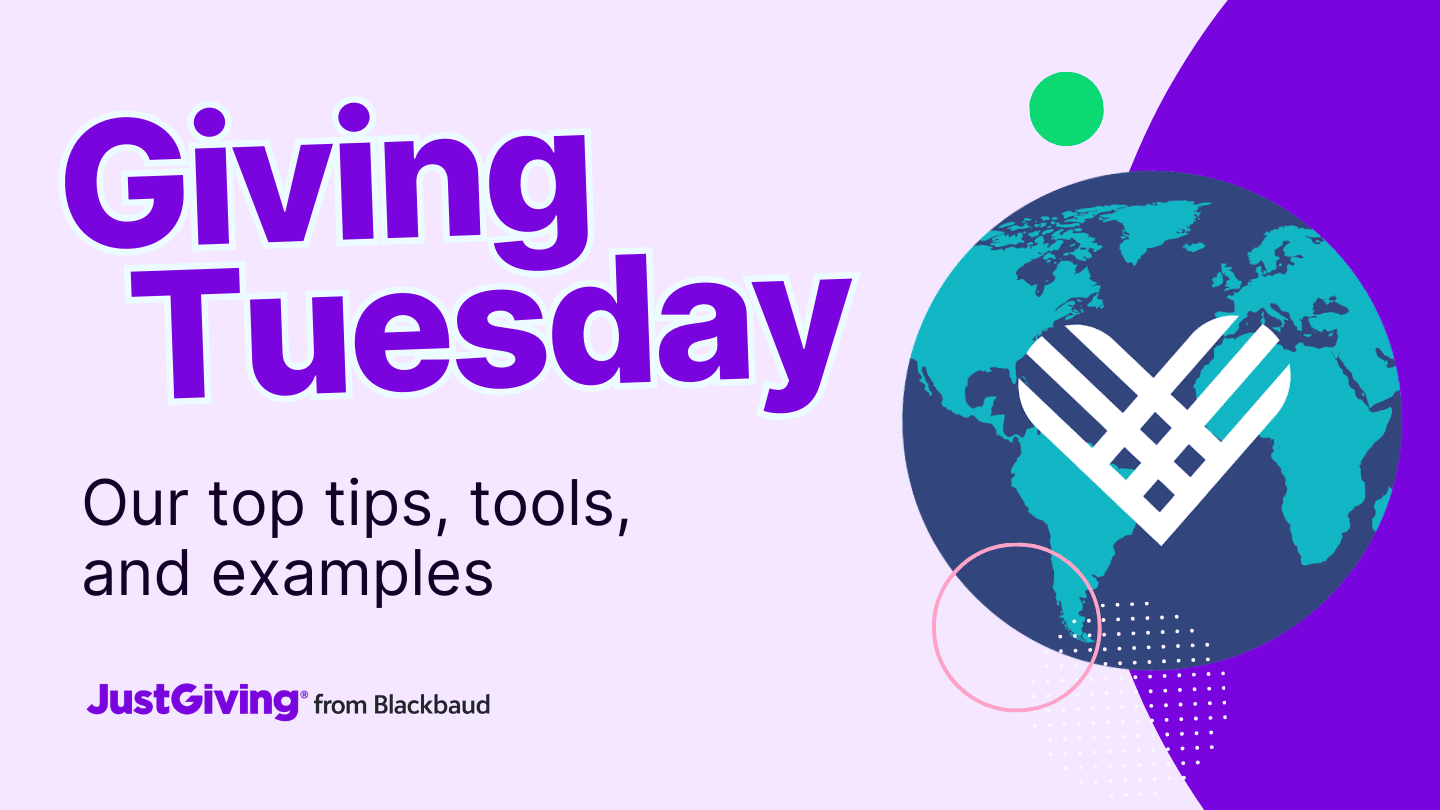 Giving Tuesday was created in 2012 as a simple idea: one day that encourages people to do good.
Over the last decade, this idea's grown into something that inspires millions of people to give, collaborate, and celebrate generosity!
Read on to learn the easy and cost-effective ways your charity can raise money on Giving Tuesday, and how it can work with your other campaigns too.
How can my charity get involved?
Here are the best ways for your charity to get involved in the world's biggest giving day.
Set up a Campaign Page for donations
Giving Tuesday is the last Tuesday in November, and people will be seeing it around the internet leading up to it each year.
If your charity's registered on JustGiving, you can simply ask for donations on social media or email (we recommend both) in the lead-up and on the day to inspire more for your cause. Charities use Campaign Pages as a simple and effective way to bring all their donations and fundraising together.
Once you've got your Campayour Campaign Settings, click the More menu to access your shareable donate and fundraising links, QR codes, and more.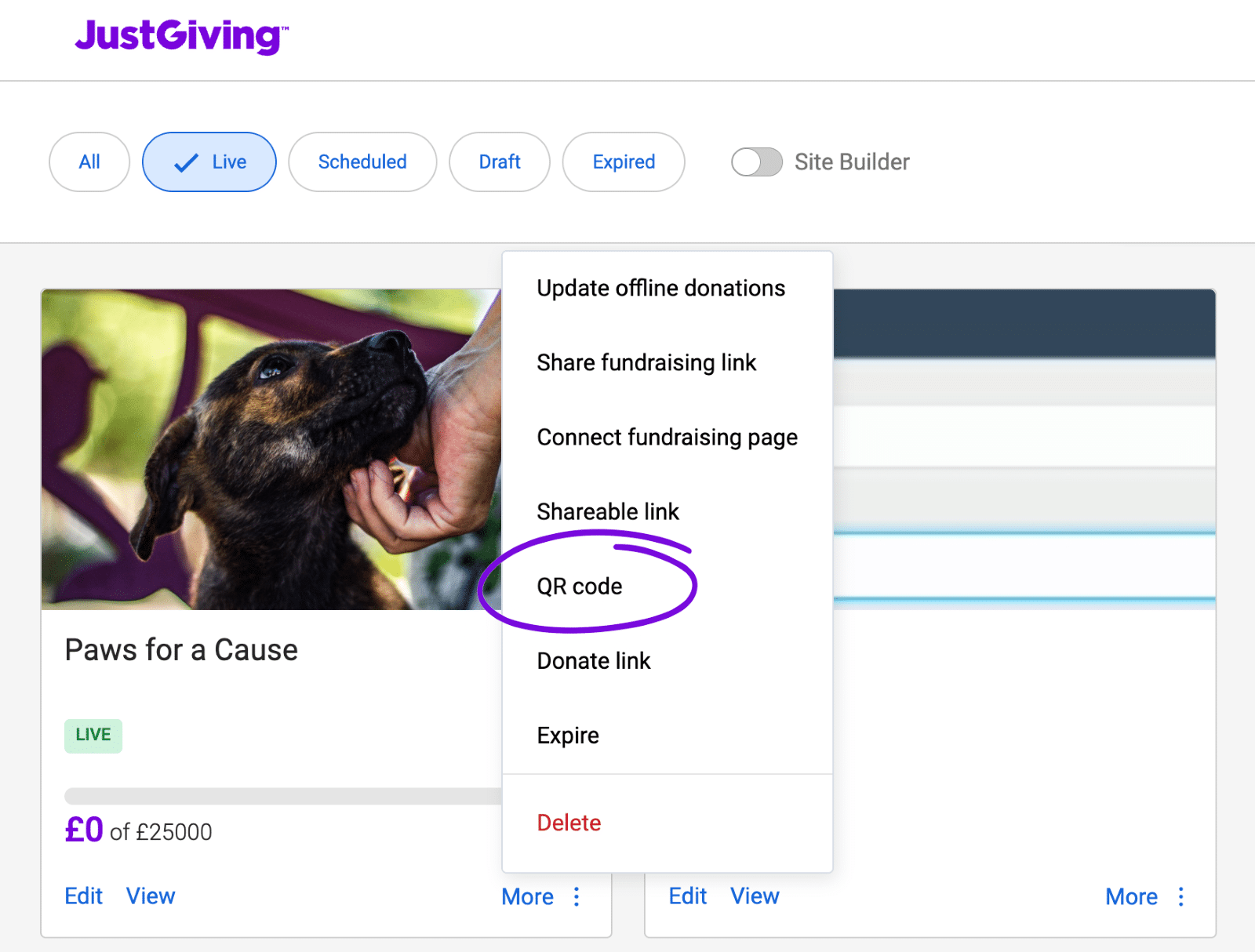 Ask for donations on your own website
With Giving Checkout (our fee-free, embeddable donation form), you can get Giving Tuesday donations directly on your own website!
Giving Checkout also gives you 100% donor data and your supporters have the option to donate via PayPal, Apple Pay, Google Pay or any major credit or debit card. You get 100% of every donation with no platform fees or hidden costs.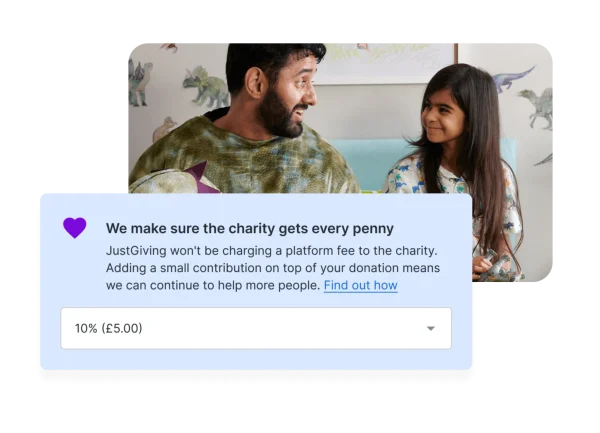 More free Giving Tuesday examples, tips, and resources
Social media marketing tips
From Instagram countdowns to hug-o-meters, check out our best social media marketing tips, with an examples from Tiny Tickers' successful Giving Tuesday campaign.
Giving Tuesday charity examples
Check out these inspiring Giving Tuesday campaigns from The Lily Foundation, Handicap International UK, and The Global Fund for Children UK Trust.
Official Giving Tuesday toolkits, logos, and case studies
Get inspiration in your inbox!
Don't miss out on digital fundraising tips, tools and trends.
Sally Falvey has worked in online fundraising for over 10 years, and is the Head of Growth Marketing at JustGiving. She's passionate about helping all charities use the latest technology to be more efficient and raise more money.