Going behind a virtual Christmas campaign: Part one with CancerCare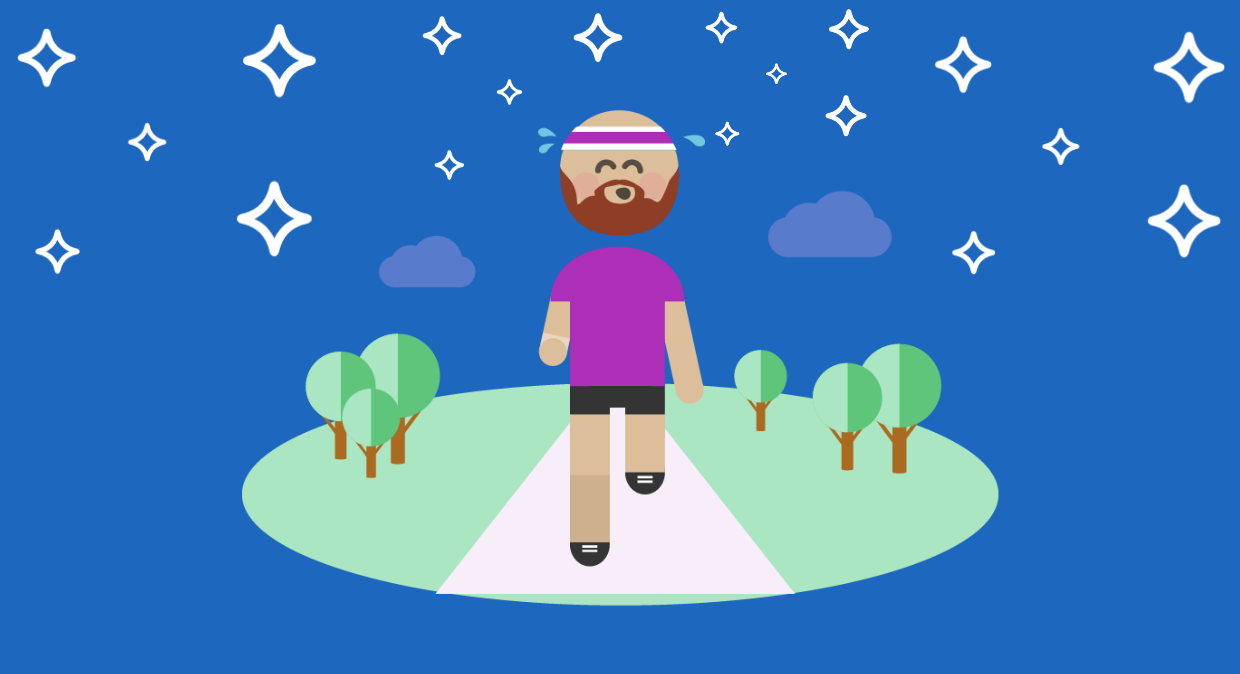 Christmas 2020 was different in a lot of ways, not least because many charities once again had to cancel or reimagine long-standing festive fundraising campaigns. In November, we shared six awesome examples of how charities had broken tradition and launched virtual Christmas Campaigns. As it was the first time that many had adjusted their annual Christmas activity, we wanted to find out more about the challenges and learnings that were faced.
In the first of our two-part virtual Christmas campaign series, we caught up with Katherine Michaels, Fundraiser for CancerCare, who shared the charity's experience of adapting to a virtual event by taking their Christmas fun run into a Virtual Santa Dash 2020.
What did your Santa Dash event look like in previous years?
Typically, it's always been a very busy day. From setting up the course route over 10km from Lancaster to Morecambe for the runners, putting up gazebos, to organising volunteers and marshals. There was always a lot of planning in the weeks leading up to the event, but the day itself was always the main focus. There was a real buzz and sense of festive fun around the city centre, with hundreds of Santas running around and doing warm-up stretches in the Market Square. As fundraisers, we would always be full of adrenaline on the day, ready to motivate everyone to achieve PBs or smash fundraising goals.
Last year would have been CancerCare's 13th Santa Dash, however, 2020 was the year the event needed to change.
What inspired you to launch a virtual Santa Dash?
Against the backdrop of COVID-19 and the cancellation of mass participation events, 2020 was set to be very different. Early on we decided that, as it was a time of great change, it was an ideal opportunity to take risks. We wanted to turn the event on its head and completely re-think it! Our goal was to come up with a concept which engaged families, serious runners and cyclists, non-sporting types, the older generation who might like to take on a daily lap of their cul-de-sac. We wanted to create an inclusive challenge that was suitable for everyone!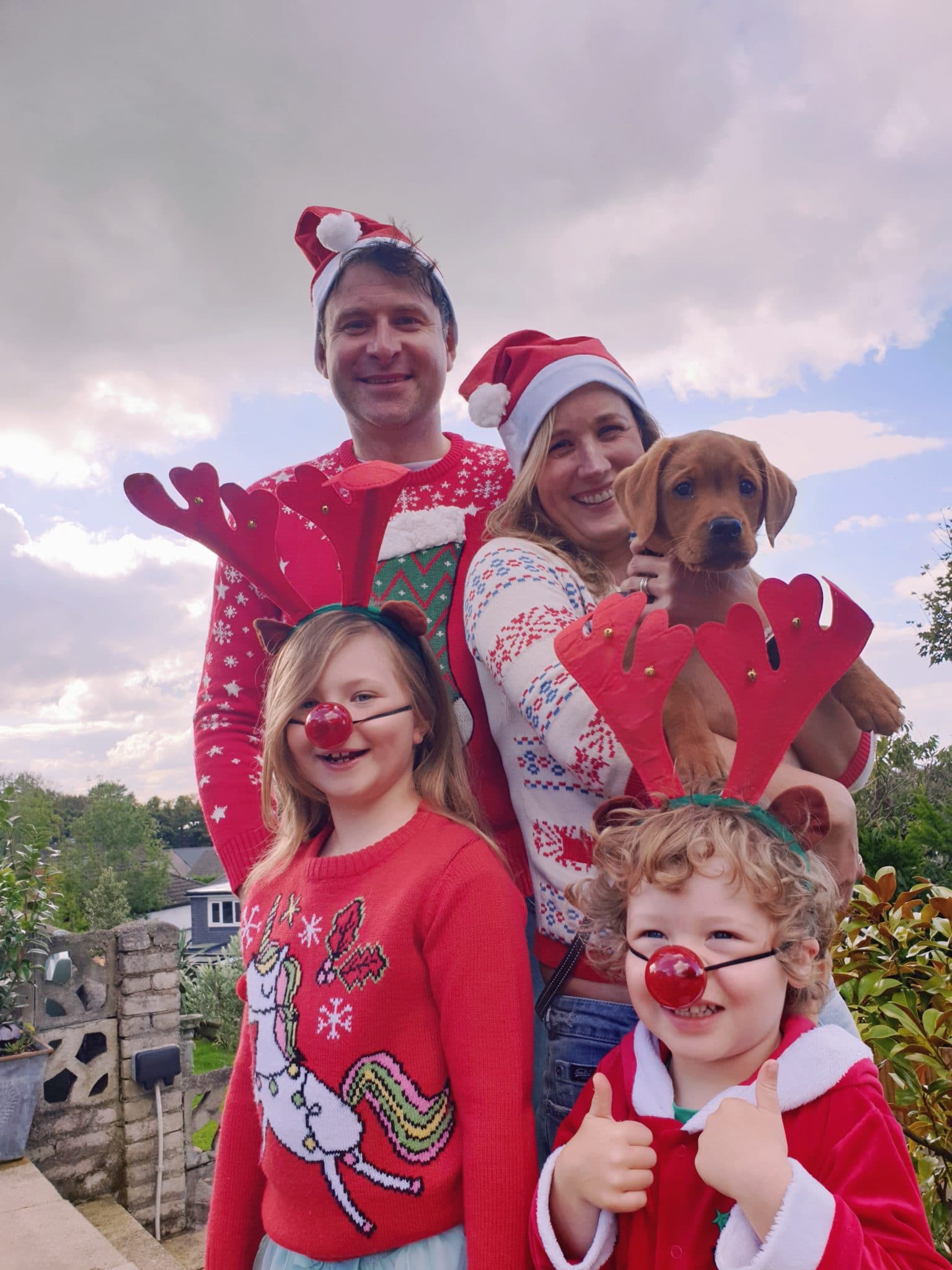 Did you face any challenges when it came to the planning?
We didn't have a big budget but still wanted to create a successful virtual event, so we decided that using a Campaign Page on JustGiving was the perfect choice. One of the main challenges was to turn a one-day event into a six-week campaign. The other challenge was finding a way to make the Dash viable during the pandemic lockdown restrictions whilst retaining the festive fun and keeping people feeling engaged, passionate and motivated.
A virtual Santa Dash meant a whole new format, how did you decide on your fundraising target?
Our starting point was a clear fundraising goal, a visible target, and a simple idea… to bring Santa from Lapland to Lancaster. This would cover a total of 1,347 miles which we linked to a fundraising goal of £13,147. This was an ambitious goal as the event usually brings in around £4k, but we were determined to think big. As the idea grew, we saw how people across the UK were using lockdown to take on personal challenges. We decided that we wanted the event to also support our local community through a fitness challenge that promoted the outdoors, wellbeing, and exercise.
Our initial target of 1,347 miles was smashed as our supporters ran, weight-lifted, swam and kite surfed their way to 17,000 miles. More importantly, our fundraisers helped us to exceed our fundraising target, and we couldn't have been prouder of everyone who took part.
What were some of the obstacles and learnings that you had along the way?
Marketing communications were key as the event had changed and we wanted to give it its own identity. We asked local artist Santeri Viljakainen to create a bespoke CancerCare Santa cartoon that we could use on all our promo material. We wanted to chart the cartoon Santa's voyage to Lancaster visually, so Santeri also created a Lord-of-the-Rings-style map of Europe. We used the map to demonstrate how far Santa had travelled in relation to the number of miles our Dashers had contributed. We also learned that our participants needed to be able to visualise the event in order to understand the challenge and to relate to the charity's cause, so the map allowed us to create a sense of fun whilst representing the scale of what was being achieved.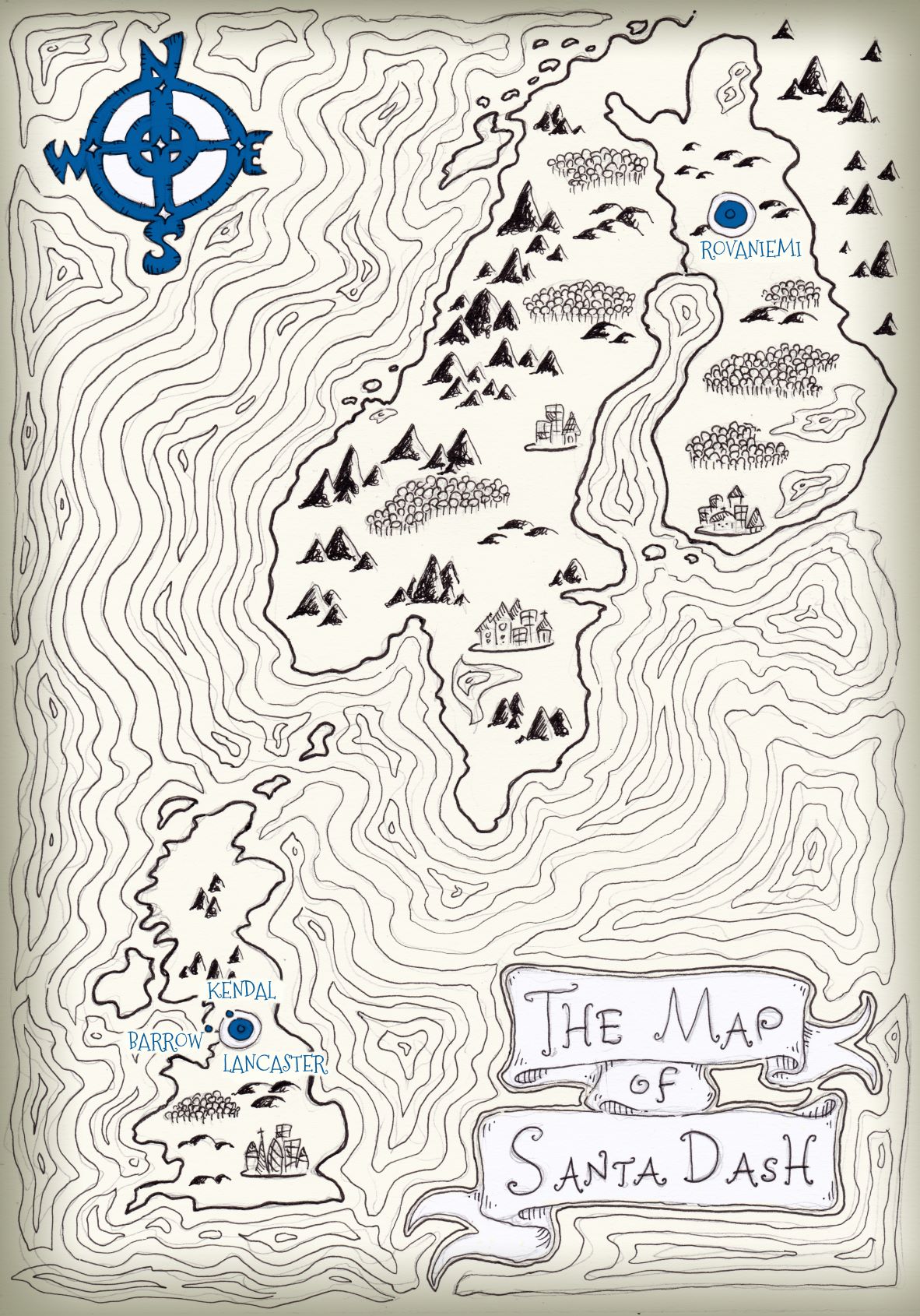 We decided to give supporters a real sense of community and ownership of the event by setting a Virtual Santa Dash online Facebook support group. Participants could share stories, celebrate successes, and motivate others when days got tough. It enabled our team to communicate with participants daily and it gave us an insight into each individual's journey. This was priceless, particularly when it came to promoting the event, as we discovered that sharing individuals' stories had a big impact. Two of our open water swimmers were featured in the local press and even interviewed on BBC radio twice!
Finally, we learned that when you think bigger, you can achieve bigger, and our event went global with participants in Canada and Thailand – which was amazing PR for the charity.
What key advice would you share with other charities?
Take a risk. Have a go at turning one of your events into a virtual event and look at it from the perspective of the participant – focus on what they really want, not just what you hope to gain. This is the perfect time to try something new. Embrace digital platforms, such as JustGiving and social media, and seek out compatible specialist apps such as Strava (which you can easily integrate with JustGiving pages). This will help give your virtual event a unique, interactive and user-friendly aspect, especially for a sporting event.
CancerCare is a small local charity. We took risks with our Virtual Santa Dash 2020 and allowed the team to innovate and use their imaginations. We also made sure that we spent time stewarding and encouraging participants to stay engaged over a time frame that was much longer than usual. The return on investment was tenfold and participants are now eagerly awaiting our 2021 virtual event!
We conquered Europe, next, the World!
A big thank you to Katherine and CancerCare for sharing their virtual event journey with us!
In the second part of our virtual Christmas Campaign series, we hear from Lisa Chadderton of charity Last Night a DJ Saved My Life – coming very soon!
Get inspiration in your inbox!
Don't miss out on digital fundraising tips, tools and trends.
Toni Gregory is a Content Marketing Specialist and B2B copywriter.