Introducing Google Pay to JustGiving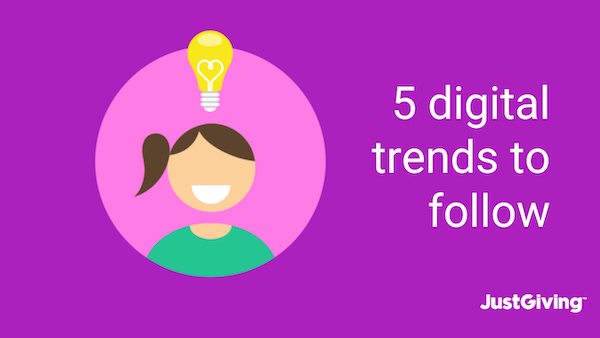 Today, we're excited to share that we're making it even easier for people to donate on JustGiving with the introduction of Google Pay. You'll start seeing it as a payment option on all devices and browsers from the end of March.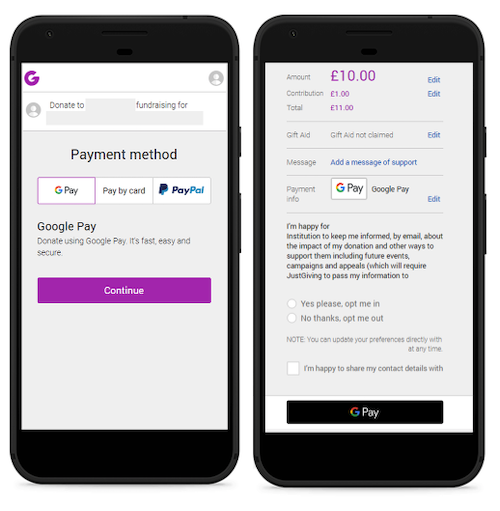 Why are we doing it?
We're keen to offer payment methods that our donors will actually use (and they expect to find). We want to make it as easy and seamless as possible for donors to support causes.
Google Pay will put a smile on the face of our Android users, but it's easy and accessible for anyone (whatever device they're using). No more pesky card details, and don't worry, we'll always show the default card if a donor already has one linked in their JustGiving account.
It's part of our obsession to continuously optimise the payment experience so it's delightful for them and you raise more money. Our top priorities are:
Removing friction at checkout by defaulting to the most seamless payment method available

Offering an alternative to using debit and credit cards, which people might not have to hand or can easily make a mistake when typing in their details

Offering payment methods that our donors expect to be offered and want to use

Further improving payment acceptance to increase conversion rates
What does it look like?
The general idea is to get people to the donation summary page as quickly and painlessly as possible and minimise abandonment. Because of this, we're using something called "dynamic journey routing" – this means we treat each donor individually and show them the route we think is going to be most successful when they try and donate.
Google Pay is an openly available method with no browser or device restrictions – and that means it will be selected as the default method in many more cases than Apple.
We've been testing for months to ensure a friction-free journey for your donors and welcome your feedback so we can keep on improving.
As always, you can find us on Twitter @JGCauses!
Get inspiration in your inbox!
Don't miss out on digital fundraising tips, tools and trends.