Eight charity campaigns that maximised donations and widened reach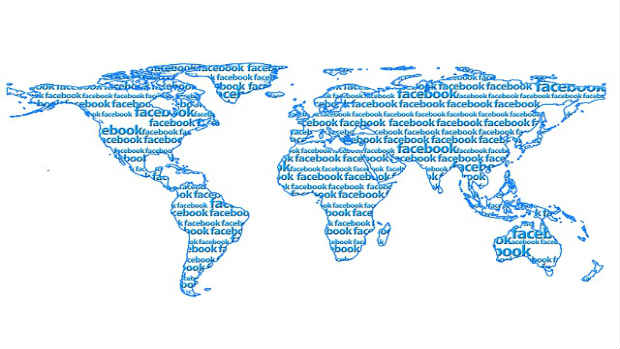 'How to maximise donations' is the eternal question that charities face every day. So today's guest blog is all about serving up a healthy dose of inspiration. Anita Reid, a freelance social media manager, shares her top eight charity campaigns that did exactly that.
Marketing a charity isn't straightforward – you're not really marketing a product, but an idea. To make it work you're going to need to include several key ingredients. Many charities struggle with this, so if you're looking for a little bit of inspiration on how to share your idea online, have a look at the following eight campaigns that got their recipes just right.
Campaign 1 – Batkid saves San Francisco
It's not the first time that Make-A-Wish Foundation fulfilled a child's wish like this, but this one got all the buzz, and rightfully so.
[youtube id="A3s2fCpzyTk" align="center"]
This little guy may have taken the title of 'favourite caped crusader' away from Batman. The campaign, directed by the Make-A-Wish Foundation, told the story of a young boy who wished to become Batman. Facing adversity and an acute medical condition, the boy nevertheless came to the rescue against the devious Riddler.
Top tip: well-executed campaigns that draw on the heartstrings are worth their weight in gold. Combined with social media, it's a recipe for legitimate success.
Campaign 2 – 1 like = £1
Simplyhealth, a private UK health insurance company, used the power of social media to leverage its campaign efforts. For each and every 'Like' on its Facebook page, it pledged to donate £1 to Heart Research UK. People often opened their own chequebooks in the process.
Campaign 3 – fortune cookies raise the game
Successful campaigns don't just come from big international organisations. Mater Prize Home really stepped up its game to raise funds for medical research and care. To boost the campaign's success, the organisation partnered up with the Brisbane Lions, a well-known and respected Australian sports team.
During the Lions game, the charity handed out fortune cookies with instructions on how to donate via text and encourage their friends to do the same. More than 2,000 of the 15,000 people at the game ended up donating to Mater and supporting cancer research.
Top tip: you don't need a huge budget. Even big names are happy to participate if you're a reputable charity, so just ask! That way you can reach a mass of people more easily, especially at crowded events. Don't forget to optimise your website for mobile so people can donate easily online. And if you're in the UK, make sure you're taking advantage of JustTextGiving's free text donation service.
Campaign 4 – do something funny for money
Comic Relief pins its foundations on the comedic power of Britain's celebrities. But it's not just about the famous faces. The campaign gets many people across the country to participate by wearing a red nose or by doing a gag, all to raise awareness while having fun. Despite running every single year in a similar format, it never fails to deliver.
UK charity St Mungo's decided to turn to knitting for their appeal, Woolly Hat Day. They encouraged companies, schools, universities, individuals and even celebrities to get involved by wearing a silly hat or donating a knitted one. Knitters from all over the world contributed and the hats were sold on eBay and funiwear.co.uk, with proceeds going towards helping homeless people get ahead in life.
Top tip: you don't need to reinvent the wheel. Fundraising ideas can be limited to tweaking what works and allowing people to have fun, especially in formal situations.
Campaign 5 – Likes don't save lives
UNICEF Sweden's campaign is certainly one of the most unique we've seen so far. It highlights the laziness that most of us exude. We're happy to click  'Like' to support a cause, but where's the real backing?
[youtube id="2_M0SDk3ZaM" align="center"]
According to The Guardian, the campaign raised enough awareness through over 750,000 video views and over 8,000 retweets, to raise money for over 600,000 child vaccinations against polio.
Top tip: social media is a huge part of online fundraising, but it doesn't replace actual donations. Bringing this message to the forefront brought UNICEF a healthy stream of online donations. And don't ignore your slacktivists. Take a look at what happened with the recent #nomakeupselfie trend for some top tips.
Campaign 6 – how red changed everything by the Human Rights Campaign
The beauty of this Human Rights Campaign is its simplicity. Using the colour red (i.e. love) to highlight their campaign made it accessible, easy to do, iconic, and shareable. In just 24 hours, 2.7 million more people changed their profile picture on Facebook.
[youtube id="YPg4CyJU1hY" align="center"]
Top tip: stick to the KISS principle (Keep It Simple, Stupid) when you're running an awareness campaign. The easier you make it for people to talk about your cause, the more people will share it. Anything complicated won't get traction.
Campaign 7 – puppy love
In just three and a half years, The Humane Society of the United States has managed to raise $680,000. And it's all done through a simple contest on their Facebook. In it, punters are asked to send in photos of their pets alongside a $5 donation. Every entrant gets a chance of a prize.
Top tip: people love showing off their pets as well as other 'cute' things in their lives, whether it's a baby, a cool new experience, or a unique item not many other people have. Help them do it, but also remember to keep your ideas relative to your cause!
Campaign 8 – #?*!
Charity Swearbox is becoming a firm favourite among charity circles and is mostly aimed at Twitter. It manages to turn something slightly crude into a donation driving exercise – for every swearword you sling out onto social media, you pledge a certain amount of money.
It works by counting the number of times you swear, and tells you how much a charity might benefit if you put only 10 pence in a 'swear jar' each time, which is always fun to check, even if you don't think you're swearing! It also lets you donate directly from the site. The total raised so far is over $62,000.
[youtube id="O6HLB3aPygA" align="center"]
Top tip: it's the classic 'turning something bad into something good' routine – and it works incredibly well. People find it fun, simple, and we can always use a little encouragement in toning down the bad language!
Hopefully you've found some inspiration in these successful charity campaigns and are ready to implement some of these ideas to maximise donations for your cause. Are there any other campaigns that have inspired you recently? Let me know by posting a comment below.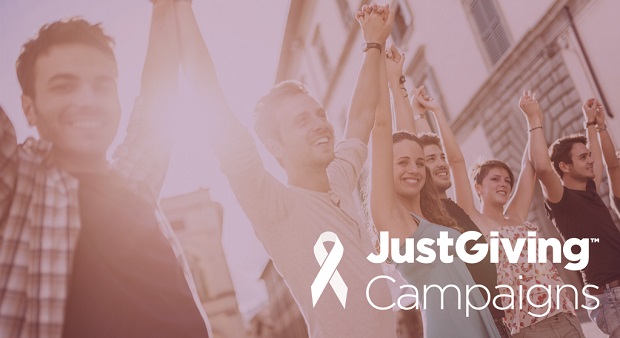 Get inspiration in your inbox!
Don't miss out on digital fundraising tips, tools and trends.
Anita is a stay-at-home mother of two and works as a freelance social media manager. She strongly supports animal rights and the environmental initiative, and loves to ride her bike and take long, barefoot nature walks.