How to better engage Millenials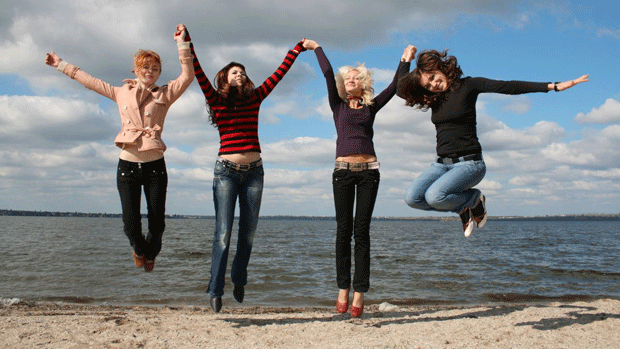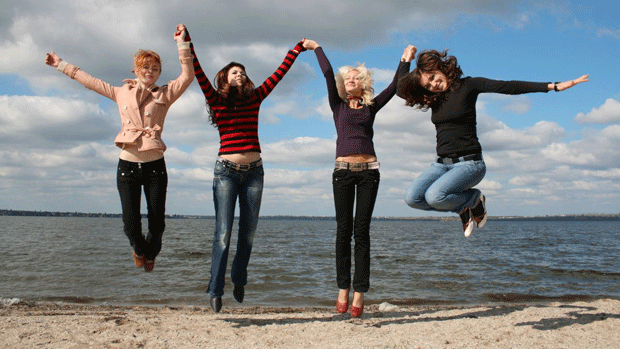 Following Tuesday's guest blog from Charities Aid Foundation, we continue the conversation about how charities can engage their younger donors. Derrick Feldmann, CEO of Achieve and co-author of Cause for change: the why and how of nonprofit millennial engagement, talks to JustGiving about what charities can do to better engage the Millennial Generation.
Charities need to change: be transparent and share actions
When it comes to engaging with Millenials, language is key. But equally as important is being transparent and helping Millennials see themselves as part of the solution.
Whether it's with Twitter, Facebook, or arranging Google+ hangouts with leaders of institutions, full transparency is something we've got to move towards much faster. Our clear goal is that we never want to turn a Millennial away, so charities should be offering smaller opportunities for a Millennial to get involved and activated.
The Millennial has a preference to share information about the cause, as opposed to the organisation. And this is a really important key piece – we have to share actions.
I can share information about JustGiving or a non-profit but that doesn't inspire me to act. We have to think about how we can help a Millennial share an action and say, "this is unbelievable – John, do this".
That's the key aspect of sharing. General news isn't going to be shared unless people think it's really interesting. We need to create infographics and images with text which literally say "if you like this, share it with your friends".
Encourage long-term retention of Millennials, rather than for cyclical events
We talked about the volunteer continuum in the Millennial Impact Report. You have to create smaller ways of getting involved and move them into larger experiences over the course of say two, three, or four years. So every year the organisation needs to define and create methods to move people from stage one, like following within a social network, to a larger stage, like volunteering.
The challenge we see is that most organisations spend their time in the communication stage, which just keeps donors in a constant stage of information review. The mass general public activates when you tell them it's time to take action.
The impact of social media on the Millennial Generation
I think one of the key things that social media brings is an instantaneous feedback mechanism. You can post something right now on Facebook and get instantaneous feedback from friends. Social media has changed the feedback mechanism that we give charities and organisations, and they're not used to that.
In addition, social media has really helped to connect individuals with causes and conversations. For instance, I can have a dialogue with someone I hardly know but with who I have the same interest in a cause or a mission. Before social media, I would have had to attend an event or another specific activity in an offline world.
The impact of social media on the way charities work
The conversation has moved beyond "should we do social media?" into a discussion about how we actually talk with people on social networks.
Traditional PR messages are not resonating, and more importantly, neither is the constant ask for money.
When we think about how charities are responding to social media, it's probably slower than what we're seeing on the commercial side. It's not uncommon for a B2C company to create and develop a social media strategy to get the audience talking about a product, where as with non-profits, it hasn't necessarily been one of the first key things they look at.
Millennials are mobile
The 2013 Millennial Impact Report focused on usability testing of non-profits' online presence and found several things organisations have struggled with, including mobile and functionality.
A Millennial's first impression is often in the mobile environment, and what's challenging is the innovative usability of the consumer-based product world compared to the non-profit world.
One minute a Millennial is on Amazon.com buying products using one-click purchase functionality, and the next they're on a charity website that isn't intuitive. The disconnect between these environments is so challenging that the Millennial gets tired of trying to figure out the product, or the goal, or how to volunteer.
Another element is the incorporation of jargon-free language. So for instance, instead of talking about sustainability, try saying "we want to give water to this village forever".
Top takeaway for engaging with the Millennial generation
Focus on the one thing that the individual and organisation have in common, and that is a direct passion to help a person with an issue.
Forget old marketing – don't keep telling them about you, you, you, because they can find out all about you in a better and faster way through Google.
Remove yourself from being the centerpiece and focus on the issue because that's the only thing they can act upon. They can't act upon the fact that you're a registered charity. That doesn't matter to Millennials.
If you are interested in guest blogging for We make giving social, drop us a line at wemakegivingsocial@justgiving.com
Get inspiration in your inbox!
Don't miss out on digital fundraising tips, tools and trends.
Since 2008, Derrick Feldmann has been the chief executive officer at Achieve, helping organisations to execute successful fundraising strategies and reach younger donors and volunteers. Previous roles piqued his interest in Millennials (also known as Generation Y) and with research efforts through the Millennial Impact Project, Derrick is a thought leader in the field of fundraising.