How to use thank-you letters to promote matching gift opportunities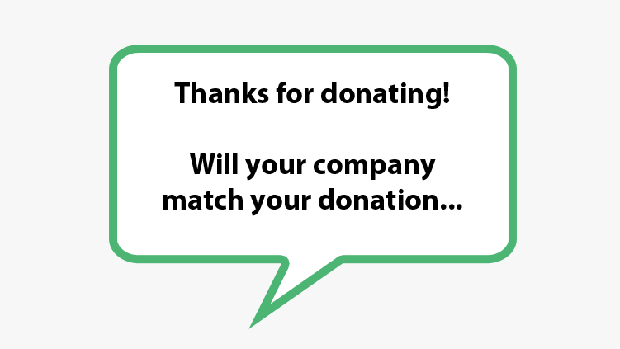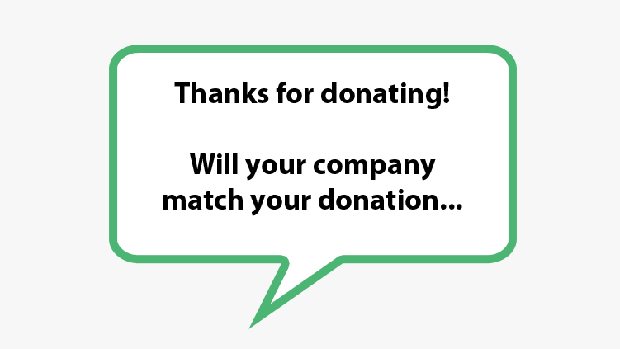 We all know the importance of saying thank you. And if you're a charity, it goes without saying that a message of genuine appreciation after a donation is an essential next step. But what else could your thank-you email/letter include? Adam Weinger is the President of Double the Donation, a company focused on helping non-profits increase the amount of money they raise from corporate matching gift programmes. He explains how your organisation can make your thank you work even harder.
Most fundraising professionals would probably agree that receiving donations is one of the best parts of their job. It's the awesome culmination of marketing the cause and reaching out to those who can benefit from and help your organisation the most.
Once a donation has been made, timely and genuine acknowledgement letters or emails are the essential next step. The Association of Donor Relations Professionals argues that good acknowledgements affirm to the donor that they've made a worthwhile investment, and set the stage for ongoing communications.
Undoubtedly, your organisation has a very well-thought-out acknowledgement process, whether by snail mail or via email. This should not only demonstrate genuine appreciation, but should also offer the opportunity for the donor to become even more involved in your cause, which is where corporate matching comes in.
What are the benefits of including matching gift information in a thank-you letter?
1. It's an easy way to increase awareness
The first and probably most obvious benefit is elevated awareness. Individuals donate to non-profit organisations when they are passionate about the cause. In this case, you're already three quarters of the way to receiving matching gift funds. And because thank-you emails/letters tend to be kept for tax purposes, they offer a great opportunity to ask your donors for five more minutes of their time to check if their employer offers a matching gift programme.
2. It's an easy addition to your marketing strategy
When you add matching gift information to your thank-you note, you are increasing awareness of valuable sources of funding without adding to your existing list of communications. Your organisation will reap the cost benefits of not having to produce another email or letter, and your donors won't feel like they receive too much mail – you've only sent them a thank-you!
3. It's easy for your donors to check employer eligibility
When your acknowledgement letter has a link (or a very easy-to-type URL) for donors to click, allowing them to check if their employers offer matching gift programs (such as through an online matching gift software, like Double the Donation), it exponentially increases the odds that they will do so. If you include this information, it makes it as easy as possible for your donors to check eligibility, and one cardinal rule of non-profit fundraising is to always make things as simple as you can. Easy is always better.
What sort of thing could you say in your thank-you letter?
Here's some suggestions of what you could include in your acknowledgements:
"Did you know that many corporations offer employee giving programs where they match donations to non-profits? Check with your employer to see if they provide a corporate matching gift programme!"
"It might be possible for you to double your donation to [your organisation]. Many companies match their employees' gifts. Check to see if your company can help double your impact!"
Check out a full example of an acknowledgement letter that includes information about matching gifts.
The key to get donors asking for corporate matches is to make sure they know these programmes exist, plain and simple. When an individual makes a donation to your cause, they've proven that they're invested enough to make the simple ask to their employer, so give them the opportunity!
You can follow Double the Donation on Twitter or LinkedIn.
If you're interested in guest blogging for 'We make giving social', drop us a line at wemakegivingsocial@justgiving.com 
Get inspiration in your inbox!
Don't miss out on digital fundraising tips, tools and trends.
Adam Weinger is the president of Double the Donation, a company focused on helping non-profits increase the amount of money they raise from corporate matching gift and volunteer grant programs.