How to grow an appeal by the Perry Cross Spinal Research Foundation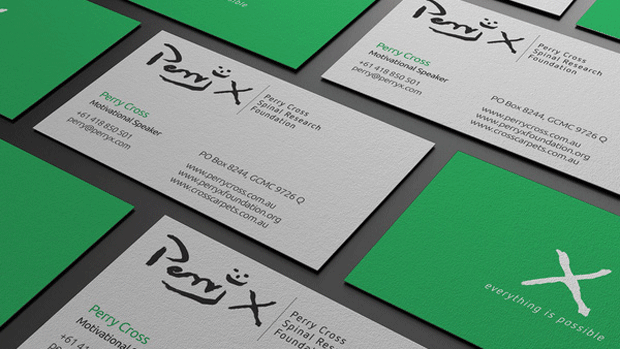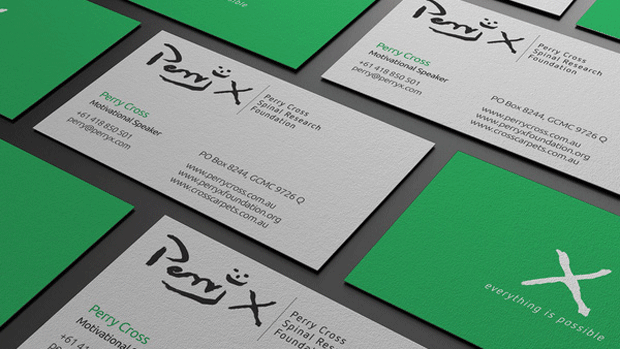 Perry Cross is an inspirational Australian. Since a sporting accident left him a C2 quadriplegic at just 19, Perry is committed to growing awareness of spinal injury and supporting research into discovering a cure. Perry founded the Perry Cross Spinal Research Foundation in 2010 and talks to us about the inspiration for their appeal, SIP Week.
Since a sporting accident rendered me a profoundly disabled quadriplegic 18 years ago, I've dedicated my life to building awareness of spinal injuries and finding a cure for paralysis. I was involved in a multitude of fundraising activities along the way and in 2010, I founded the Perry Cross Spinal Research Foundation.
I was lucky to build an incredible board of directors and a scientific committee, so we can make sure we practise a high level of governance and carry out our mission to fund the work of some of the most promising spinal injury researchers in Australia.
Creating a new appeal
Initially our fundraising came from traditional sources like donations, golf days, dinners, lunches, movie nights and comedy nights. It was during early 2012 when we gathered for a coffee to brainstorm some alternative fundraising ideas, that we realised the solution was right in front of us.
While my carer held my latte in front of me and I sipped it through a straw, the way I had done since my accident, we thought that if we could run a fun campaign where people could get a small insight into just one limitation quadriplegics experience every day, we could open up the spinal injuries conversation and potentially raise funds for research for a cure.
And so the Spinal Injury Project (SIP) Week was born.
We finally had a campaign that people from all backgrounds can participate in. You don't need to run, skip, jump or climb. If you drink beverages then you can participate in SIP Week and have fun explaining why you're drinking your coffee, tea, beer or wine through a straw.
This year's SIP week runs from 10th-16th November and we're encouraging supporters to take on the challenge of drinking through a straw for seven days.
Online fundraising
The next problem we faced was around raising and collecting the donations. How were we going to do this?
By choosing JustGiving we were able to link our campaign website to the JustGiving platform and seamlessly register willing "sippers". We can easily connect to our supporters and encourage them to promote their SIP Week challenge to friends, family and colleagues, and all donations, big or small, come through to our fundraising account quickly and effortlessly. Brilliant!
Our top tips for growing an appeal
Try and then learn – whatever the fundraising idea, consider all the positive and negative outcomes, plan as best you can and give it a go! It's important to learn from the experience and recalibrate as you move forward.
Everything is possible – keep chipping away even when it gets tough. Remember where there's a will, there's a way!
Be prepared to grow slowly. It's easy to get excited about the potential of fundraising campaigns so you need to be realistic and prepared to grow steadily.
Nurturing donors and taking them on your journey is key!
The journey continues
As we embark on SIP Week over the coming weeks we watch with eager anticipation as each JustGiving notification lands in our inbox, letting us know that a new sipper has registered or another donation has come through. It's still early days for SIP Week, but I firmly believe that it will grow year on year.
I truly believe that a cure will be found for spinal injuries and it's only a matter of how soon. This is why we have to keep these researchers striving for the answers.
We have a great cause, a great fundraising concept and a tremendous vehicle to capture donations. Our next challenge is to spread the word.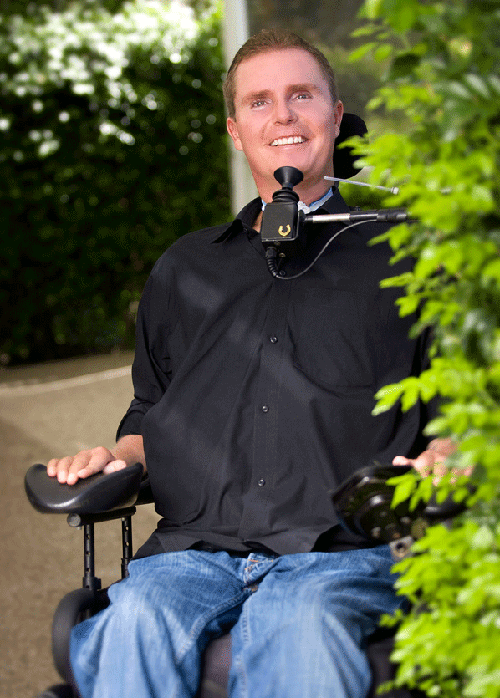 If you have any tips on how Perry can engage more people nationally and even globally in SIP Week, send in your suggestions below.
And if you're interested in guest blogging for We make giving social, drop us a line at wemakegivingsocial@justgiving.com
Get inspiration in your inbox!
Don't miss out on digital fundraising tips, tools and trends.
Perry Cross is an inspirational Australian. A C2 quadriplegic, Perry suffered from a significant spinal injury in 1994 when he was just 19 years old. Since the accident, Perry has focused on living a busy and fulfilling life ensuring he contributes to the discovery of a cure for paralysis and growing awareness of the need for research and advancement in treatment and management. He founded the Perry Cross Spinal Research Foundation in 2010.