Three ways to use Facebook to reach more people (without spending a lot of money)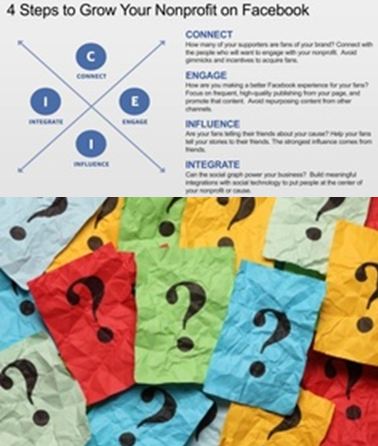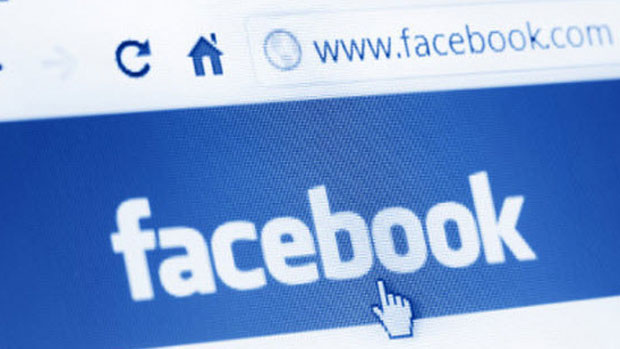 Social networks are an excellent and low-cost platform to tell people about what you do. The question is, how can your charity reach as many people as possible without it costing the earth (or if you're the ambitious type, NO money at all). Our friends at Constant Contact, a leader in online marketing solutions for small businesses and non-profits, have come back to share their three ways your charity can use Facebook to do just that.   
1. Tell a compelling story
One of the most compelling stories that's played out on social media over the last year has been the #FindMike campaign, run on Facebook and Twitter (as well as multiple television and radio interviews) by Rethink Mental Illness. This campaign was hugely successful in raising awareness of people suffering from mental illness, in particular from schizoaffective disorder.
In a nutshell, #FindMike is the story of a young man called Johnny Benjamin, who used the internet to find and thank the man (known to him only as Mike) who talked him out of taking his own life in 2008.
What Rethink did here was to include all their social channels in the campaign and pull it all together with the #FindMike hashtag. This means they get a lot of mileage from the same content used in different places (reaching more people with less work).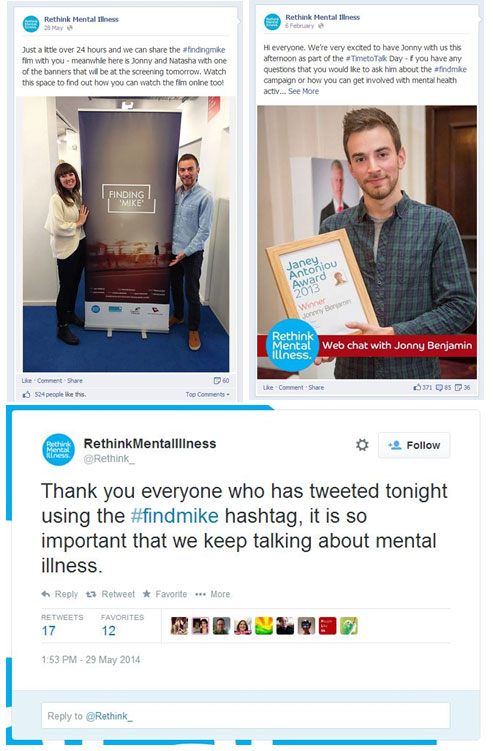 Whatever your story, this ability to define, package and share a story is invaluable for all non-profits.
2. Don't forget the visuals
This one is so simple, but it's surprising how often it's overlooked.
The things people share the most on Facebook are pictures, and the more people share your content, the more you get in front of a new audience. So the more visually appealing your content is, the more likely your current fans will share it with their friends – and sooner or later, their friends will become your followers and your future donors.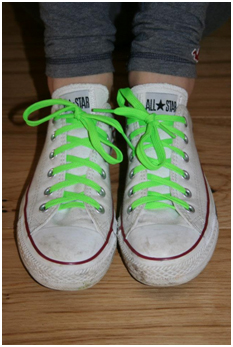 A small charity called Haller has done this very well.
Haller is an environmental and educational charity that helps build self-sustaining communities in Africa. Last year they launched their 'Lime Green Laces Campaign', designed to raise money for a new community in Africa. They sold green laces for £1 and encouraged people to take photos of them wearing the laces and share them on Haller's Facebook page.
The photos helped to take Haller's campaign and message to the net in a very visual way, increasing the reach of their posts.
Firstly, they created interest by posting engaging pictures of the laces being worn (which are pretty cool, I have a pair). Secondly, because people were hooked in, they found out about the really amazing work Haller does in Africa and became fans and future donors to the charity (equally cool).
Think about all of the things your charity does that are visual. Maybe you sell wristbands? Or why not take pictures when you are out collecting or create photo albums of people who are fundraising for you?
The fact is that on Facebook, pictures still reach more people than other types of post. Take advantage of this and make sure you post plenty of visually engaging images that will get people interested in your cause.
3. Make it easy for people to find out more
If there's one thing that a lot of charities could be doing better when it comes to Facebook, it's making it easier for people to find out more about them. There are plenty of small businesses that now have a Facebook page before they even launch a website and there's no reason why this shouldn't be the case for charities too.
A simple thing you can do is fill out the 'About' section of your Facebook page. Think about all the things people would want to know about your non-profit and turn it into a succinct message – you only have about 20 words to say this in, so make sure it's to the point. This section should include a link to your website at the very least.
One of the charities that has populated its 'About' section particularly well is Macmillan Cancer Support. They provide a link to their website, their support number and the hours that their Facebook page is monitored. Macmillan also have a number of apps on their Facebook page making it easy for people to find out about their events, how they can make a difference and volunteer and importantly, how people can donate.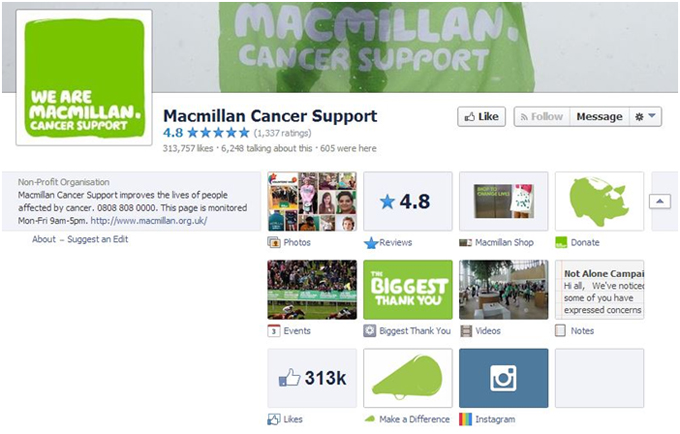 There are also an abundance of apps that you can add to your Facebook page to help people find out more about you. If you use a tool like Constant Contact for sending email campaigns, you can find free apps that will allow people to join your mailing list through your Facebook page. You could also add an app that will let people download a free guide in return for their email address.
How does your charity use Facebook? Let us know in the comments below.
If you're interested in guest blogging for us, drop us a line at blog@justgiving.com
Get inspiration in your inbox!
Don't miss out on digital fundraising tips, tools and trends.
Sam Bailey is the UK community manager for Constant Contact and a willing volunteer for a small charity in Essex. When he isn't posting marketing tips for small businesses he likes to climb mountains for charity.