Have the wheels come off agile?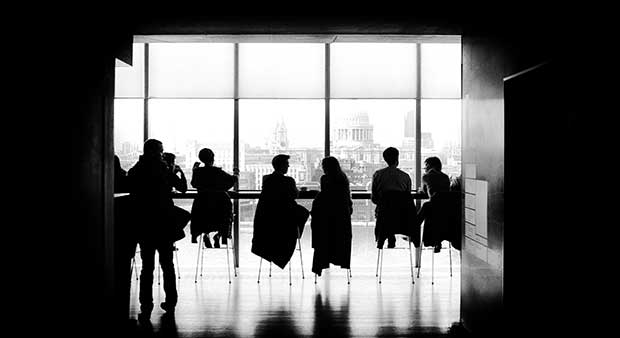 As someone who advises organisations to be more agile, I was shocked to read that British businesses waste an estimated £37 billion a year on agile projects that don't achieve their goals. According to a report by IT consultancy 6point6 more than half of CIOs are over agile methodology and see it as a fad.  So what are the pros and cons of agile for charities, and what can be done to stop it going wrong?
What is agile?
Agile means two things. There's agile working, which is an ethos of flexibility and remote working. And then there's agile methodology, which is an alternative to conventional sequential (or 'waterfall') project management. Its origins lie in software development, most notably iterative working. The idea is that it helps teams assess the direction of travel for a project regularly, reducing development costs and the time it takes to get a product to market.  If you'd like to know more there is a good primer over at agilemethodology.org. I also blogged about 4 agile working tips for charities on Justgiving last year.
Whilst the report focuses on agile projects, I was keen to talk to those who work closely with charities about their experiences of both the approach and the methodology.
It's not just for large charities
You might think that agile is mostly used by large organisations with big IT departments, but that is not always the case. Michael McGrath, CEO of The Muscle Help Foundation told me that small charities are built for the speed and ability to adapt in which agile thrives. 'Small charities need to be agile if they are going to survive ~ such agility requires the know how and determination to 1) adapt (love change, don't resist it) 2) be open to considering new strategies and new technologies that will help your small charity extend its reach, in other words diversification and finally 3) it's not about wanting to be agile in a climate of uncertainty, it's about needing to be agile in order to survive.' If you're a small charity, an agile approach could help you be more sustainable and resilient.
It's not agile that's the problem
Jim Bowes, CEO of digital agency Manifesto, points out that agile is not a cure all. "In my experience it's not any specific methodology that causes the success or failure of projects within charities – it's much more likely to be whether a good vision has been set, that clearly relates to organisational goals and whether the right team is in place to realise the project." Don't expect agile to solve all your issues if the right foundations for your project are not in place.
Jessica Figueras, Chief Analyst at GlobalData Technology and a trustee at NCT, says that charities face particular challenges around agile: "Bear in mind that agile is best suited to greenfield service development, where there's minimal reliance on existing systems and processes." This can be a challenge when so many nonprofits have legacy systems and limited resources to replace them.
Figueras counsels against adopting agile wholesale. "Don't treat agile as a bible or a checklist. There are probably as many ways to do agile software development as there are organisations – you need to find the most effective configuration for your charity," she says. Good leadership is still vital. She counsels charities that, "The best guarantee of success is a skilled team leader, someone with hands-on agile experience from a number of different organisations, who can make informed decisions about team working practices, who can coach and upskill, and who understands the wider organisation." So you need to find someone with excellent technical and people skills.
If your charity is new to agile, there will be a learning curve, which everyone will need to allow time for. An anonymous NGO worker told me that, whilst she liked agile in principle, her charity were not clear on what it was. She told me: 'Even senior managers in the CRM team, whose direct reports had key roles in the project, did not take up the opportunity to attend Agile training or take time to understand the different way that roles and responsibilities work in Agile.' The project she was involved with struggled as a result.  
How agile can help your audience
When adapting to a new way of working it's really easy to become internally focused, but agile is ultimately about producing more effective results that will help your beneficiaries. Dan Sutch, director at CAST, highlights how agile can work well for charities:  "One thing that agile approaches really push is the focus on user-value (or user behaviour). Within the charity sector it is vital that this focus is pushed/reinforced as it's so crucial to ensure their expertise is presented in ways that actually get used." So if your charity supports carers, agile could be a useful way to put yourself in your audience's shoes by understanding what they want and need.
Chris Howroyd, Service Development Director at SH:24, an online sexual health service and non-profit CIC which works with NHS trusts across the UK,  told me that, "Agile techniques enable us to communicate user requirements and manage the delivery of features and functions in a truly user centred way. This allows us, and particularly me as designer, not a software developer, the ability to share complex user cases to our developers in a rapid and meaningful way (rather than resorting to blunt, traditional build specs). Ultimately, the fusion of Design and Agile helps us get it right at the first time of asking (user needs met and fewer defects)."
Agile has also helped Chris with internal stakeholders. He believes that, "Agile allows us more flexibility, pulls the team closer together (to focus on what really matters) and helps us produce much better results." He takes a balanced approach to agile: "Like every process or methodology, bending the rules is par for the course and we often drop out of a sprint pattern to tackle more urgent or nuanced tasks."
Get agile in perspective
In summary, agile can be a useful tool. But it is not the be all and end all. Jessica Figueras advises that, "charities shouldn't obsess over agile – it's not the only important technology decision they have to make. Charities have a lot of challenges when it comes to digital: poor understanding at board and executive level, over-reliance on volunteers and suppliers, legacy systems, lack of funding. Boards should be asking how they are going to build strategic technology leadership, and sustainable capability."
Before your charity thinks about developing its use of agile, you'll need to get buy-in from the top table, clarify where it could take you and how to get there and think about how you can adapt your culture to help it succeed.
I'd love to hear your views on agile and charities.
Get inspiration in your inbox!
Don't miss out on digital fundraising tips, tools and trends.
Zoe is director of Zoe Amar Communications, a marketing and digital communications consultancy who have worked with leading organisations including ActionAid, Crimestoppers, Macmillan and Anglia Ruskin University. She blogs for The Guardian about charities and communications and is on the advisory board for The Guardian Voluntary Sector Network. She co-founded the charity #socialceos awards.