Christmas Wishes for the children of Haven House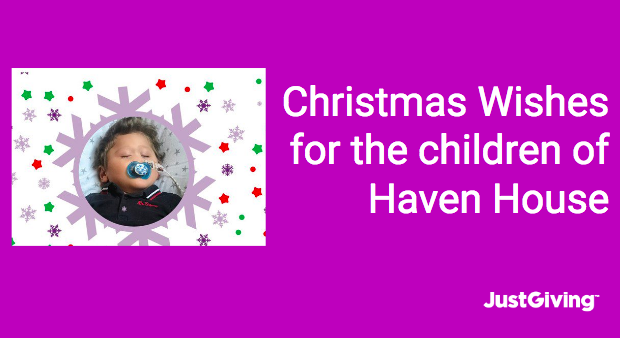 It's that time of year where charity appeals are all systems go. But how can you make sure you're engaging supporters in as many ways as possible? Teena Antoniou from Haven House told us all about the first Christmas appeal that they've launched in an integrated way, and we thought you might want to hear all about it.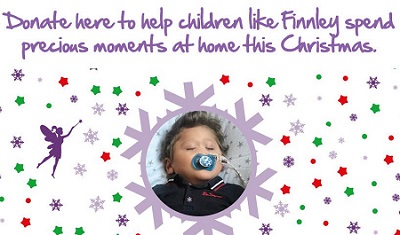 Christmas Wishes for the children of Haven House
This is the first year we are fully integrating our Christmas campaign into all our communications with an emotive and definitive theme. I've worked closely with our individual giving manager to analyse previous appeals and really dig deep into how we can connect with our audience. It's been a process, but I thoroughly recommend doing it this way.
I don't think there is an avenue we haven't explored, thinking through what our fundraising proposition is and what we want to say, our ask and why.
Firstly, we knew we wanted to thank our donors and explain again why our families need us, the scale of the problem locally, what we can do to help the families who need us, as well as what the long-term goal is and why it matters. We know we have high local brand awareness, but we think our supporters do not connect this awareness with the need to support us, so we've simplified the message about what we do and why we're here to make our hospice more relatable.
We know that our stories of our families motivate people to support us. The families we support live locally, and we wanted to connect donors to the families.
At Christmas, most families want to spend time together at home. It's not any different for the families we support. Our Hospice At Home Care means it is just that; we deliver care in the home in whatever form; play, music, a toy loan, as well as care from our specialist nurses.
Our appeal
Our appeal features Finnley and his family. Finnley requires specialist support, and our visits mean that he can spend more time at home than he does at the hospice, which means less time strain from travelling.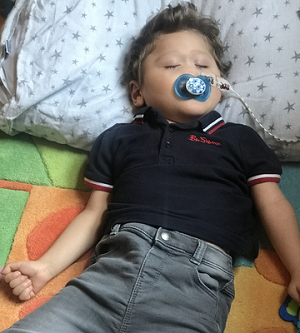 Finnley enjoys sensory toys, so our Toy Home Loan Coordinator visits him to provide the toys. Our Christmas appeal donations will help us to continue to provide this service to more families.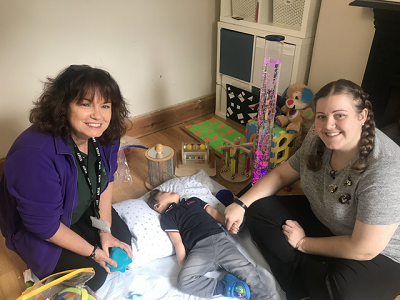 Christmas wishes
Along with a donation, we are asking donors to send our families a Christmas Wish. They can do this by completing a message form on our DM, or visiting our website.
The Christmas wishes are a great way to engage audiences whilst telling people we need to reach more children. We think It's a feel-good thing to do, and it's really easy.
You can find our appeal and send us a Christmas wish here.
Over the festive season, we'll be sharing the submitted messages, a Christmas wishes song by our music therapist staff, a surprise celebrity support video and photos of Finnley and his family with our supporters.
So far it's been really successful; our online donations have doubled this year, we had a local school send us individually written messages from children, celebrities have sent us video wishes and it's been picked up by national press.

Get inspiration in your inbox!
Don't miss out on digital fundraising tips, tools and trends.