[Part 1] Help your fundraisers hit 10% of their London marathon target by Christmas!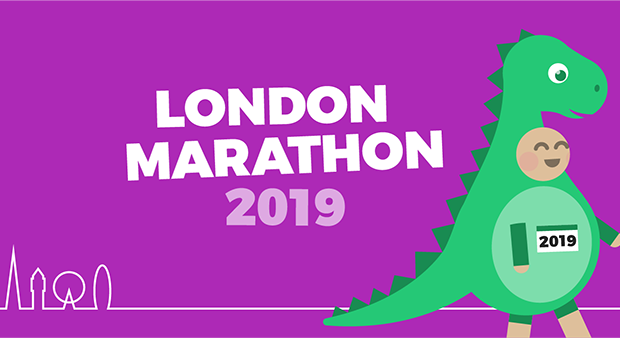 So you've assembled your London marathon team and your runners are starting to panic about the daunting challenge ahead of them – training to get across the finish line, as well as hitting their fundraising target for your cause.

There's no better time then, to start having conversations with your team members about tips and support they can get from your charity, and from JustGiving to help them accomplish both.

There are lots of tips out there to help runners plan their training through to April, and no doubt your team members are starting to plan what's right for them. It's just as important though, to have a plan of action for their fundraising.

We know that Fundraising Pages set up before Christmas raise more, so we've put together the first steps of your marathon plan to make sure your fundraisers put their best foot forward.


Your charity's plan:
1. Reveal your London marathon team
Cue the fanfare! Now's the time to announce your remarkable marathon team, the VIPs dedicating their next 5 months to a huge challenge for your cause. Make an announcement on social media or in your charity newsletter that your team has been chosen and introduce some of the members and their stories.

It's important to make your team feel special as well as build a sense of community among the team members. Shouting about your team also means that your wider supporter network have the opportunity to follow their marathon journey and progress. If you have a London marathon Campaign Page, you could even make a call to action to your wider supporters to show their support by donating to the team.


2. Offer a helping hand
Let your runners know the support available to them so they don't feel like they're facing the challenge alone. Point them in the direction of any tips available to them. We've got lots available too!

Our Running for Good Facebook Group, with over 1800 members, is an amazingly supportive community which gives members a chance to chat to fellow runners, calm any nerves and share tips. Our expert coaches from RunningWithUs are on hand to answer any questions and will be sharing training videos in the group!

As well as this incredible community at your fingertips, you'll be able to direct your fundraisers to our London marathon hub on JustGiving – full of great tips, tricks and even a playlist or two for your VIP runners. Check it out here.


3. Prepare the reports you'll use most
With your marathon team ramping up their fundraising, we know that keeping track of everything as well as supporting them can be difficult. Save time by using fundraising report templates to track your fundraisers' progress and find any inactive fundraisers who might need a hand.


And that's us done for part 1 – don't forget to subscribe to the blog to get notified when part 2 – a plan for your fundraisers – goes live!


Click here to read your fundraisers' plan in Part 2 if you missed it.
Get inspiration in your inbox!
Don't miss out on digital fundraising tips, tools and trends.
Phoebe is a customer success manager at JustGiving working with charities to help them make the most of JustGiving's tools and insights.