Highlights from #GivingTuesday 2017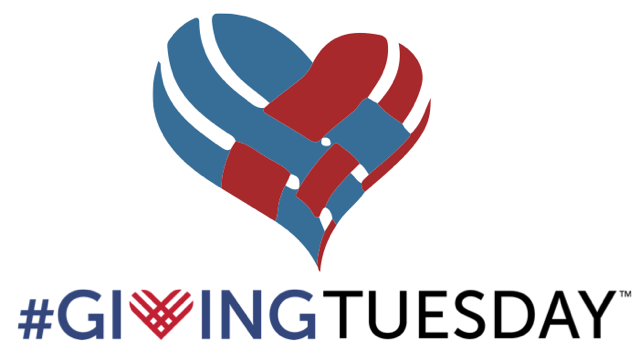 Now in its fourth year in the UK, #GivingTuesday is a chance for charities large and small to ask for donations, thank and share news of the impact they have.
Here are three interesting ways the occasion was used this year.
Creative content
London-based Bloody Good Period, give sanitary goods and toiletries to asylum seekers, refugees and others who can't afford them.
They have four ways supporters can donate including buying items online via their Amazon Wishlist or subscribing to a monthly donation with DAME.
On #GivingTuesday they used Twitter, Instagram and Twitter to encourage supporters to give:
On Twitter, each method was illustrated with a

fun gif in a thread

.

On

Instagram

they shared a new piece of artwork from one of their #BloodyGoodCreatives Saskia Cameron.

On

Facebook

, a single post used dynamic text graphic which said 'We give period supplies to those who can't afford them'.  
"As a small, volunteer-led organisation we have to be creative with our content. We're really lucky to have a solid group of creatives who support us with brilliant bespoke illustrations, graphics and artwork, which we used on Instagram and Facebook," said Lily, content and comms editor at Bloody Good Period. 
"It's too early to know what effect #GivingTuesday had on our donations but we had huge amounts of support on social media and many supporters got in touch to say they had bought items for us."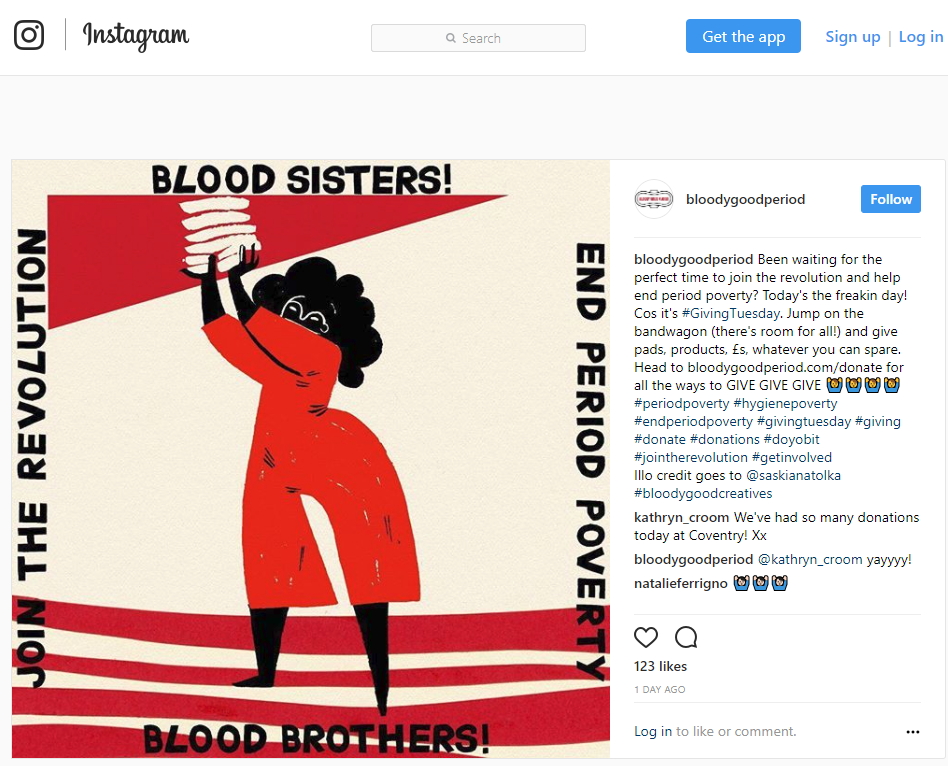 Saying thank you
#GivingTuesday is also well used by charities as a day to simply say thank you. It was great to see so many charities saying thank you to their supporters in creative ways. Images, videos and even personalised drawings were used via social media.
Here's a selection of charities saying thank you to their supporters.
This video from Help for Heroes really stood out. People whose lives have been helped by the charity, directly thank the fundraisers, volunteers, supporters and partners who make a difference. It is a simple, positive, beautifully shot 40 second film.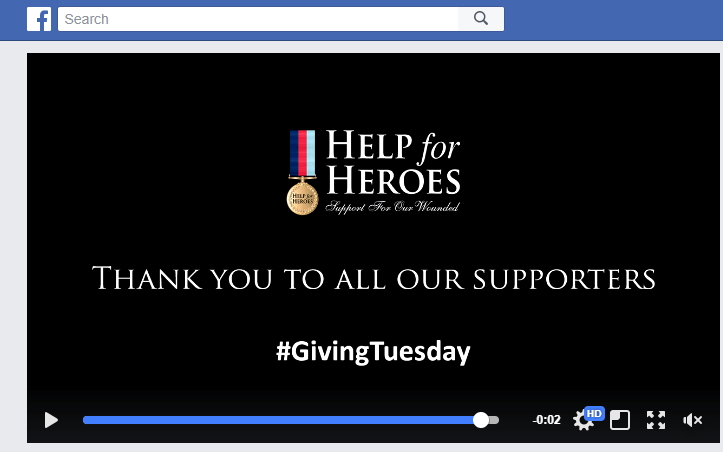 An ambitious target
The Myton Hospices in the West Midlands were aiming for a Christmas miracle. They wanted to raise £3,220 in 24 hours, enough to pay for an inpatient bed for one week.
This was the first year that the charity had really taken part in #GivingTuesday. So they wanted to build a campaign to highlight that they will be operating 24 hours a day, 7 days a week over Christmas.
They produced a series of messages around suggested donation amounts (£12, £25 and £106). They regularly posted these during the day, on average six an hour on Twitter where they targeted local hashtags and also RTd pledge messages from supporters.
A Twitter Thunderclap also reached 260,000 people on the day. As a result, they had reached the target early afternoon, eventually raising £6,140, through JustGiving, their own website and Facebook.
To celebrate the achievement and to thank supporters, the hospice posted a thank you message on all their channels.
Sophie Heaviside, Press and Media Officer said: "We emailed our supporters a few weeks ago to build moment for the Thunderclap and again on the day."
"On the day, we used all our channels to get the message out there. We also encouraged people to donate their time or goods to our shops if they were unable to donate money. The atmosphere in the office was amazing on the day as we hit then exceeded the target!"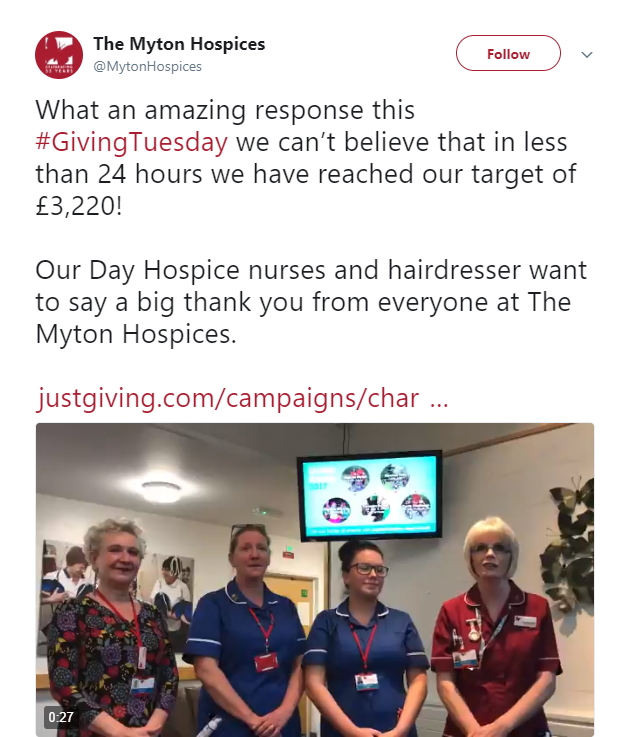 See more examples in Madeleine's blog about #GivingTuesday on Twitter.
Get inspiration in your inbox!
Don't miss out on digital fundraising tips, tools and trends.
Madeleine Sugden is a content specialist with over 15 years of experience in digital and charity communications. As a trainer, writer and strategist, she works with organisations of all sizes to improve their skills, processes and output. She helps charities to build storytelling and persuasiveness into their digital content to improve user experience and maximise impact. She tweets as @madlinsudn and writes a blog sharing sector best practice. http://bit.ly/mlnblog