How analytics and big data can transform giving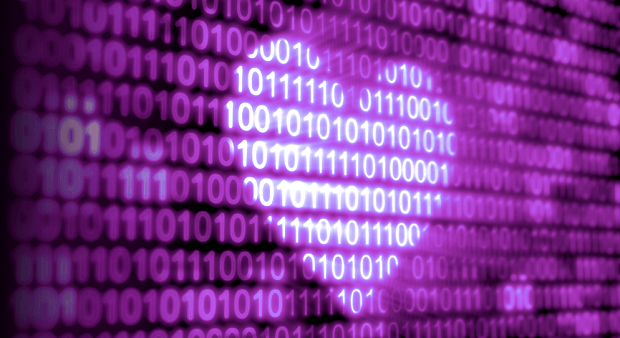 Big data is disrupting how we date, consume media and shop online. But can an algorithm predict the causes that matter to us? What variables impact someone's propensity to give? Last week, at the Institute of Fundraising's National Fundraising Convention, Mike Bugembe, JustGiving's CAO, and Paul Jackson-Clark, Parkinson's UK's Director of Fundraising, co-presented Algorithms of the Heart and encouraged charities to look at data in a fresh new way. They lifted the bonnet on how data science can be used to revolutionise the way people connect with causes and how algorithms can reveal the connections between people, understand what they really care about, and inspire them to act.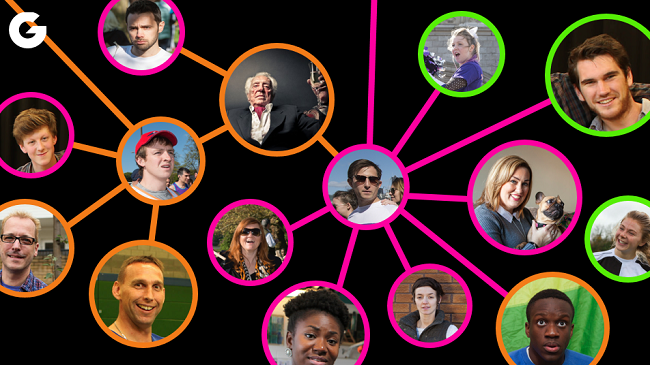 Key takeaways from Parkinson's UK
Since 2010, Parkinson's UK's income from major gifts has grown from £1.1m to £3.5m.
How have they achieved this?

By cultivating good and meaningful relationships with their supporters. Parkinson's UK really understand the value of good supporter care, building relationships and understanding the connections between people. For example, between a fundraiser on JustGiving and one of their sponsors.
A rigorous fortnightly process of data analysis that looks at every new supporter added to their fundraising database. The goal of this process is to identify high-value donors. Systems and tools that help them in this process are Prospecting for Gold, GOV.UK and Wealth Engine.

After this analysis, they are left with a list of people that the team at Parkinsons's UK eyeball, looking for names and donations that stand out. On one occasion their analysis revealed someone that had made a £1,000 donation to a friend's Fundraising Page on JustGiving. Through their connection with the fundraiser, Parkinson's UK were able to learn more about the donor and discovered that he too had been diagnosed with Parkinson's. They have since gone on to build a fantastic relationship with him. He has subsequently donated over £100,000 and opened up his contacts book to the charity.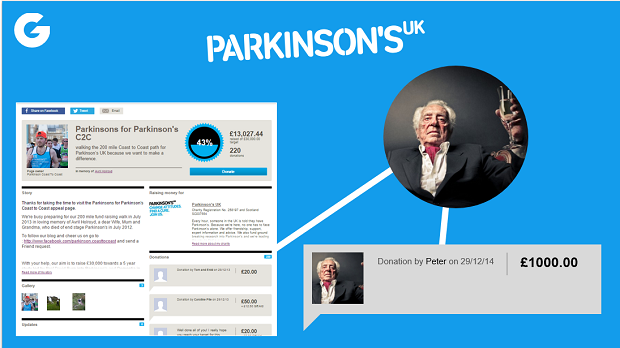 (mock-up created for illustrative purposes only)
By looking at the connections and relationships between people, the charity has been able to reach new supporters and raise more money. As Paul puts it:
@JGcauses I wager many charities have some of their best potential supporters right under their noses, being ignored. Start mining #bigdata — Paul Jackson-Clark (@PJacksonClark) July 9, 2015
Key takeaways from JustGiving
Big data is not just about the amount of data that is being produced. It is actually about the new technologies that are allowing us to do calculations that we couldn't do before. Complex analysis that would have taken years to process can now been done in minutes with the right technology.
Three trends have affected the data we are able to collect:

We as individuals have changed. We are willing to share our feelings and sentiment publicly on the likes of Facebook and Instagram. We share what we are doing, where we are and who we are with. And because we're sharing that online, it can be time-stamped so you can track when sentiment has changed.
Technology has changed. It's now more portable than ever and the computing power we now have in our pockets via our mobile phones is incredible.
Our interactions have changed with each other with more of our conversations and interactions happening online and via our mobile devices.

Our online lives are driven by data, so these three trends combined mean you get three important data components being captured – behavioural data, external conditions, plus your location and time. Businesses and platforms like Netflix and Amazon are using this data to help create highly personalised experiences. No one Netflix user has the same experience as another.
Netflix have over 29,000 data points to track what makes people like certain TV shows and films #iofnfc — Sally Falvey (@salleeann) July 8, 2015
As fundraising increasingly takes place in the digital space, charities and voluntary organisations also need to create these personalised experiences if they want to remain relevant and ensure success.
But can this be applied to giving? Can an algorithm predict the causes that matter to us and, in understanding this, can we inspire people to do more good things?
At JustGiving, we believe it can and we have created a scalable way for charities to expand their reach powered by our GiveGraph™, the world's largest graph of giving behaviour. It now contains more than 80 million people, thousands of causes and 400 million connections. It models people's interactions and giving behaviour, mapping out connections and analysing patterns and trends.
Most importantly, GiveGraph™ now underpins every aspect of our product, and determines what every JustGiving user sees in their personalised home page, called 'Feed', and the timing and content of the notifications they receive. 16% of people viewing their Feed on JustGiving, go on to give.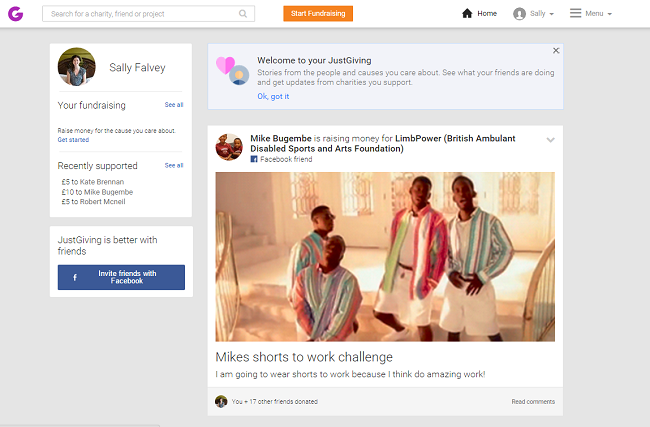 So what does this mean for charities? It means when you have content, such as a Campaign Page, and you launch it on our social platform, it reaches more potential supporters as it's shared with people on JustGiving we know have a high propensity to care about your cause.
Get your free beginner's guide to data and fundraising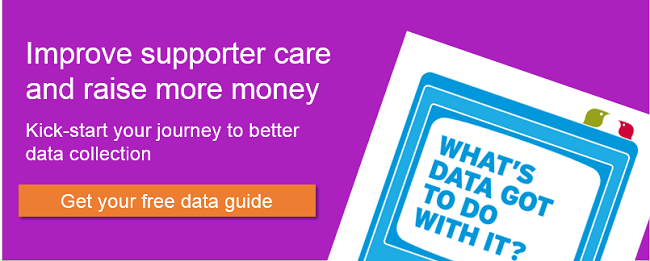 Get inspiration in your inbox!
Don't miss out on digital fundraising tips, tools and trends.
Sally Falvey has worked in online fundraising for over 10 years, and is the Head of Growth Marketing at JustGiving. She's passionate about helping all charities use the latest technology to be more efficient and raise more money.