How charities can benefit from text messaging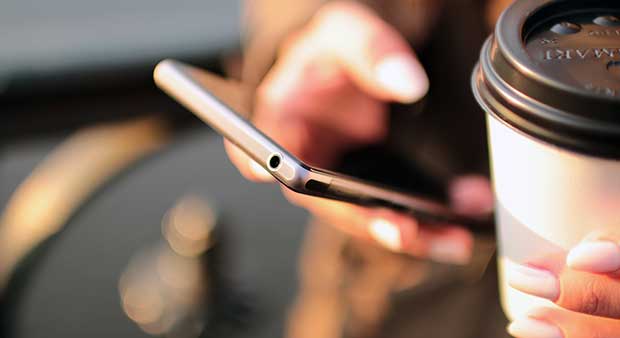 With many in the charity sector looking for different ways to increase engagement among their audience, we get some advice from Alexa Lemzy, Customer Support and Content Manager at TextMagic, regarding how text messaging could help. Please note this is not legal advice.
All nonprofits want to meet the needs of the people they serve. In order to do that most effectively, they need smart strategies to keep donors engaged and inspire new members to contribute.
SMS is a popular communication channel for nonprofits for many reasons: it's affordable and easy to use and an effective way to get in touch with donors and staff members. Here are some top tips to get the most out of texting campaigns for your organisation: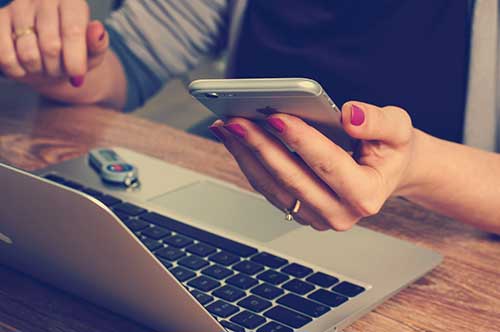 Increase attendance at events
If you want to get the word out about a charity event, there's no better way to do that than with a text. Texts have incredible open rates and a text reminding members of an upcoming occasion can boost attendance. Texts have precious little space for you to communicate, so here are some ideas for what to include in them:
Be sure to send a link to a map, so attendees can find the location easily.
Add an RSVP call-to-action. Call-to-action buttons increase recipient engagement.
Offer a sweepstakes or VIP privilege to those who RSVP. Offering a special reward will give members more incentive to attend your event.
And make sure to send a thank-you text after the event to show your appreciation for those who came.
Increase donations
Text-to-give campaigns can have incredibly high success rates. In the case of the Red Cross texting campaign for the victims of the earthquake in Haiti, they were able to meet 8% of their fundraising goal with text-to-give, raising $500,000 in one hour during their peak.
To test the effectiveness of a texting campaign compared to emailing, The Humane Society divided its fundraising efforts into two groups: one who received both text and emails and the other which received only emails. The group that also received texts was 77% more likely to donate than the one that only received emails. 
The numbers
You may be wondering how it's possible for texting to have such impressive results. The truth is that mobile interactions are increasing more and more every year, and texting is a low-cost and convenient way to reach people on their mobile devices. The following statistics may help you understand how texting can benefit your nonprofit: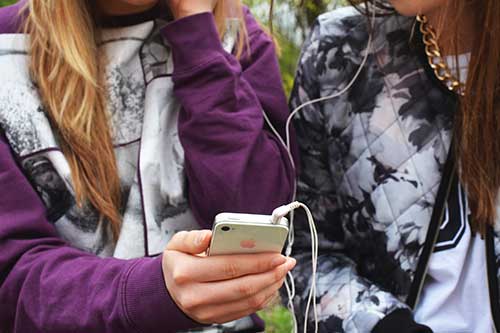 Coordinate your volunteers and staff
Your staff and volunteers are the ones managing things behind the scenes. They coordinate events, do outreach in the community, interact with both potential and current donors, and keep your nonprofit running smoothly on a daily basis. In order to make sure everyone is on the same page and no details are overlooked, use texting to communicate.
The nonprofit People in Need, which serves populations in Moldova and Romania, chose to adopt a texting service because "We needed a means for volunteers within the charity to leave messages for each other, despite other commitments at various times." Their SMS service "Allows texts to be sent immediately, or scheduled until a later time to avoid disturbing people late at night. This is particularly useful when texting Romania, which is 2 hours ahead of the UK."
Protect yourself
Though texting is an incredible platform for getting the message out to donors and volunteers, text marketing is also a highly regulated practice. Those who have ignored these regulations have faced some pretty stiff fines. Though laws may vary by country, the general rules are:
You must have explicit permission from the donors to send them texts (called opt-in). Usually an opt-in takes place when a supporter sends a text with a keyword to a specified number per your instructions: "Text END HUNGER to 98765 in order to receive updates on how to support us in ending world hunger."
You must also include a STOP option that's clear and easy for when donors want to stop receiving texts.
Text content should be related to your organization – no spamming.
In order to build your SMS database, you can advertise opt-in instructions on your other media such as newsletters, social media, website, email, leaflets, television and radio and other marketing media your organisation uses.
Texting is an effective way to increase attendance at your fundraising events, raise donations and coordinate your staff members. Use these tips to meet your nonprofit's goals. Good luck and happy texting!
Get inspiration in your inbox!
Don't miss out on digital fundraising tips, tools and trends.