How digital is reinvigorating charity shops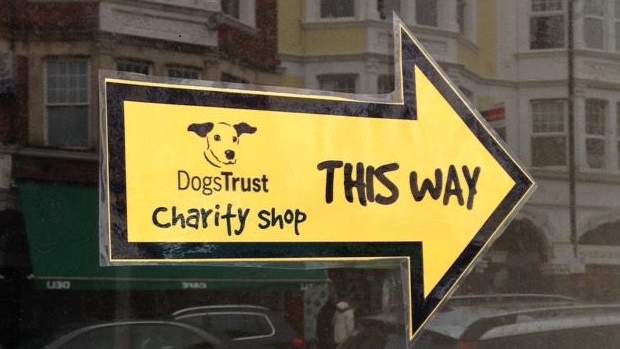 Ever wondered what the future of charity retail might look like? Zoe Amar delves into the digital world of charity shops and offers four top tips to help you build relationships with your charity shop customers. The Knickers Models Own campaign could very well be the future of charity retail. Fashion blogger Caroline Jones, a 46 year old mum of three from Harpenden in Hertfordshire, decided to wear a new outfit every day sourced from her local Cancer Research UK store, which she posts on social media as a tribute to her mum, who died of cancer last year. Caroline is asking people to donate via her JustGiving page and at the time of writing her campaign had raised over £3,000, achieved press coverage on the BBC and the Daily Mail, and gained over 5,000 likes on Facebook.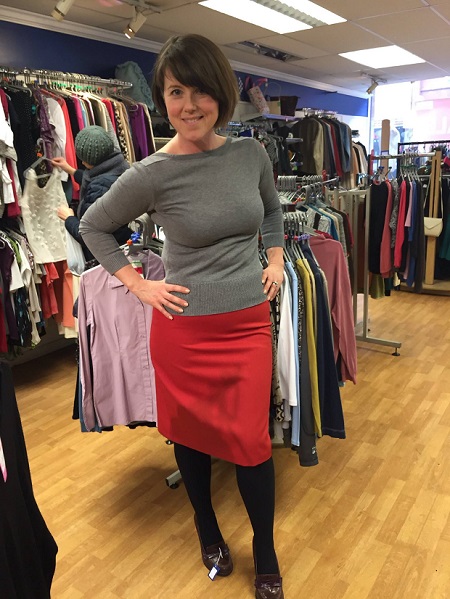 Knickers Models Own shows how digital is key to the evolution of charity shops. Liam Challenger of the Charity Retail Association says, 'Over the past few years we have seen our members channel their energy into digital campaigns and this has seen them reap great dividends. This campaign is a great example of the wide public support charity shops have that spurs people on to go above and beyond in making a contribution to them.' Such a development is no great surprise. Retail itself has changed as digital becomes a central part of the shopping experience; the Dogs Trust have a Twitter feed just for their shops. Vintage fans should check out the fashion finds on Oxfam Dalston's Twitter feed, and The Children's Trust Nifty Thrifty blog. Barnardo's Retail even have an Instagram feed and ran a competition recently to encourage shoppers to share #mybarnardosfind. Meanwhile, Cancer Research UK announced this month that it will debut contactless giving via their shop windows.
So how can your charity use digital to build relationships with the people who support your stores?
1. Work with local fashion bloggers
Get them to create content. Caroline's daily update keeps people coming back for more. Another great example is Chloe's charity shop haul video for Save the Children. As ever, think about how working with different bloggers could appeal to different demographics. Caroline points out that , 'there aren't many 46 year olds fashion blogging, so maybe this is new territory too.' [youtube id="YZb83cbZ32Q" mode="normal" align="center"]
2. Encourage local supporters to share their stories
This is key to the success of the Knickers Models Own campaign. Caroline says, 'I think it resonates with people on many levels, from those who are suffering with cancer, or who have lost loved ones, to those who campaign for pre-loved clothes on a socially responsible/ethical level to those who just love fashion and blog about it.' By working with local supporters, social media can help your charity shop become a constant reminder of the importance of your cause.
3. Use social media to highlight how people can support you
Your end goal is obviously to attract more people into the store and increase donations. Caroline's campaign has already made a difference; she told me that, 'The shop has definitely noticed an increase in donations, shoppers are writing good luck messages and there is generally a positive feel in the shop.' Sue Ryder Goosegate also does this effectively by tweeting appeals for stock and volunteers alongside pictures of their vintage bargains.
You guys love our new look AND we have fab stock in #happy_days #vintage pic.twitter.com/UcCwef8FlJ — Sue Ryder Goosegate (@SueRyderGoose) January 17, 2015
4. Listen to supporters' ideas
As with #nomakeupselfie, some of the best fundraising ideas may come from ordinary people who care about your cause. Comments on the Knickers Models Own's Facebook page have suggested intriguing spin off fundraising opportunities, such as personal styling sessions from Caroline, an auction of her daily outfits and even a 'wear your charity clothes to work' fundraising day. Whilst budgets may be tight for local charity shops, there is huge potential to attract more donors and shoppers through digital channels. Social media can help your charity build valuable long term relationships with local supporters and become a vibrant hub in the community.
Get inspiration in your inbox!
Don't miss out on digital fundraising tips, tools and trends.
Zoe is director of Zoe Amar Communications, a marketing and digital communications consultancy who have worked with leading organisations including ActionAid, Crimestoppers, Macmillan and Anglia Ruskin University. She blogs for The Guardian about charities and communications and is on the advisory board for The Guardian Voluntary Sector Network. She co-founded the charity #socialceos awards.