How Doctors of the World UK raised over £22,000 in a week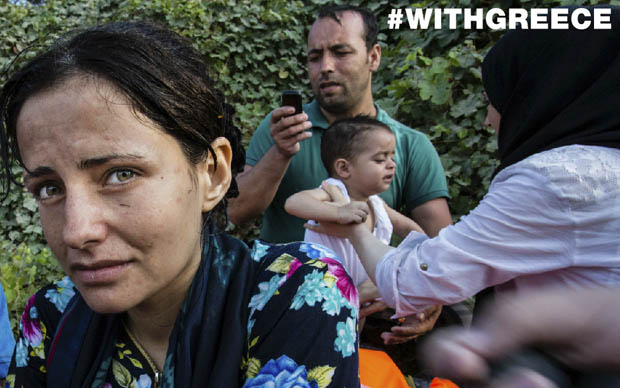 Last Monday, Doctors of the World UK launched a Campaign on JustGiving to help refugees in Greece. The humanitarian situation in Greece has escalated significantly in the last two weeks. More than 12,000 refugees are stuck after being refused entry to Macedonia, with huge numbers arriving every day. There are volunteer doctors and nurses on the ground providing medical care and they urgently need supplies. The Campaign has raised over £22,000 in a week, an incredible amount for a small charity like Doctors of the World UK. Here are a couple of reasons we think it's been so successful.
They're telling stories on social media
Doctors of the World UK have dedicated their social content to talking about the Campaign, and they're doing it brilliantly. Posting the same ask for donations ten times a day will quickly become tiring for their followers, so Doctors of the World are sharing real, human stories. They're posting about the people who have been affected by the crisis, and the volunteers who are helping them. With every story, the ask is always to give to the Campaign, but the content accompanying that ask is rich and varied.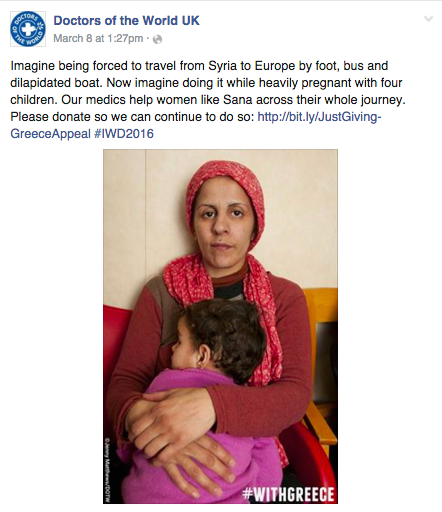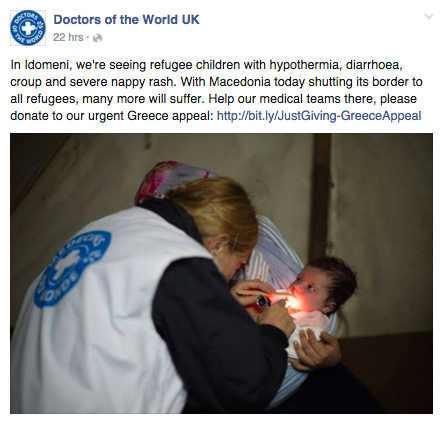 They're backing up those stories with facts and media coverage
 There's obviously a huge amount of conversation about the refugee crisis in the media. Not only are Doctors of the World UK highlighting the conversation by sharing relevant articles, they're also making themselves a part of it.
They launched their Campaign on the same day that the documentary Frontline Doctors: Winter Migrants Crisis aired on BBC One. Doctors of the World UK volunteers featured in the documentary, and the charity knew it would be a huge talking point on social media. As it aired, they were ever present on the #FrontlineDoctors hashtag, a hashtag that's had over 1.3 million impressions.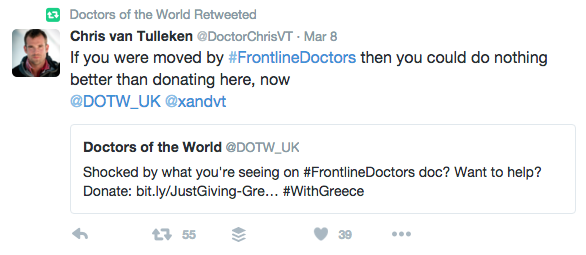 Also, by sharing relevant news articles and media coverage, it not only emphasises the situation, it underlines the urgency and validates the need for help.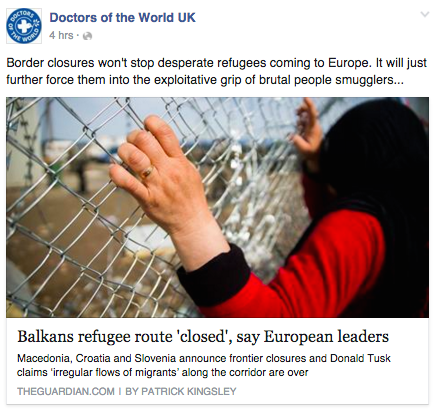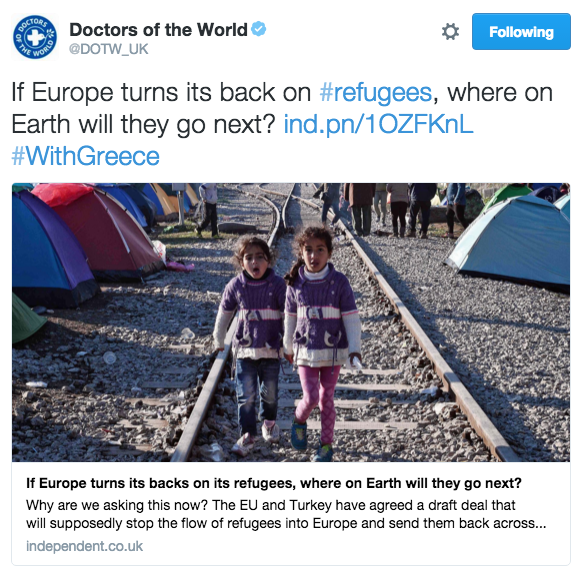 Would your charity like to set up a Campaign Page for your own appeal? Campaign Pages are quick and easy to set up, and could do amazing things for your cause. Find out more.
Get inspiration in your inbox!
Don't miss out on digital fundraising tips, tools and trends.
Helen looks after our social channels here at JustGiving. As social media manager she loves creating useful, inspiring content that connects with our community and celebrates their amazing achievements.