How fitness apps can increase your donations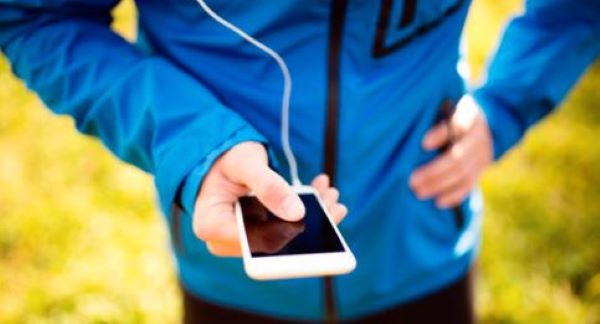 Training for and taking part in an endurance event is no easy feat. Whether they're being completed virtually and tracked through an app, such as Strava, or at a real-world event (hopefully again one day), they require participants to invest a lot both emotionally and physically. The level of dedication, training and self-education that goes into training for an endurance event, such as a marathon, means that those taking part go beyond just raising money – they're on a personal fundraising journey.
So, it's only natural that in exchange for their efforts they'll have high hopes for how much they can raise for their chosen cause, and as a charity you can help them to raise more with one simple suggestion: using a fitness app.
Fundraisers who use fitness apps raise more money
When I trained for the MK marathon in 2018, every mile that I clocked up felt like an incredible achievement. I became obsessed with logging into my Strava account and I found myself talking about running at every possible opportunity.
But what does this have to do with increasing donations?
Well, humble brag aside, our stats show that fundraisers who log their activity on a fitness app and then share the updates publicly raise an average of 40% more. They're also more likely to proactively ask for support and even self-donate in order to kick start their fundraising.
This could be because the nature of fitness apps is that they allow the users, in this case the fundraisers, to see tangible results. This has three key benefits:
Results demonstrate the level of effort that's being put into training, allowing fundraisers to feel as though they're providing some "value for money" in exchange for asking their family and friends for donations
Updates about their training provide natural talking points and give fundraisers something new to post about rather than feeling repetitive
Tracking your fitness in an app means you can see your progress over time, which offers a real sense of pride! And when your fitness app sends you a notification to say well done, why wouldn't someone want to share that?!
There's a direct link between tracking activities and page activation
Not all Fundraising Pages manage to take that first all-important step and become activated (which means they have received at least one donation). Obviously as a charity, you want as many of your event participants proactively fundraising as possible. In 2018, our colleagues at Blackbaud analysed the activity of over 850,000 fundraisers, and found a direct correlation between people using fitness apps to track progress and their likelihood to activate their fundraising.
Those with the highest page activation rates were the fundraisers who logged and shared their activity between 11-50 times. This would indicate that there's a link between being committed to regular activity and overall engagement with the charity challenge. This is supported by the finding that fundraising marathon runners who log and share at least one fitness update have been shown to have a 39% higher page activation rate.
Fitness app users are increasing rapidly
It's clear that fitness apps have the power to positively impact fundraising, but they also come with the added benefit of already being popular. Between 2014 and 2017 health and fitness app usage grew by over 330%. That's a lot people dusting off their trainers and sweatbands.
Plus, once downloaded, fitness apps have an engaged and loyal user base. Two thirds of active users open their app at least twice a week, and the remainder opening their app more than 10 times a week. Imagine the results you could see by combining loyal fitness app users with fundraising!
Connecting to Strava through JustGiving

Did you know that JustGiving has launched a new integration with the fitness app Strava?
Your supporters can now share their fitness activities, including training pics, maps and total distances, straight from Strava to their Fundraising Page. Our Virtual Fitness Webinar will give you all the practical tips that you need to get started – from how fundraisers can set up the integration to ways you can enhance their fitness fundraising experience. Watch the webinar here.
Get inspiration in your inbox!
Don't miss out on digital fundraising tips, tools and trends.
Toni Gregory is a Content Marketing Specialist and B2B copywriter.