How fundraising campaigns can respond to the media agenda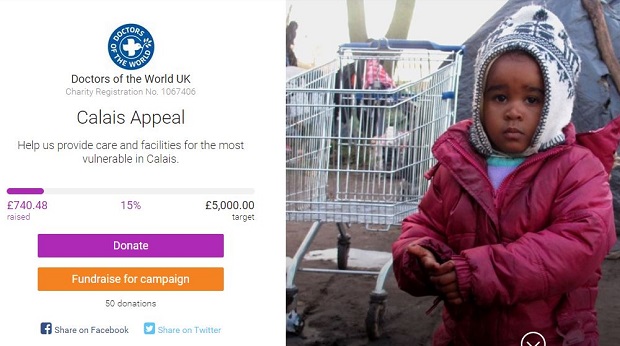 Remember #nomakeupselfie? If you've ever heard Cancer Research UK present on the viral campaign at a seminar or conference or read any sector posts on how they managed to raise £8 million, then you will know how important it is to be agile and flexible when opportunities arise.
The migrant and refugee situation in Calais has been hitting the headlines for weeks but only this past weekend has the narrative in the story shifted. The media has moved from 'the migrant crisis' to the 'humanitarian crisis' and is starting to report on the more human aspect of this situation.
This tipping point created the perfect opportunity for Doctors of the World UK to make the most of the coverage currently being given to the plight of those fleeing war-torn countries such as Syria in search of a safer and better life. Just like you would need to be agile and flexible in a viral campaign situation, so too do you need to be when the media headlines are aligned with the work that you do or your charity's mission.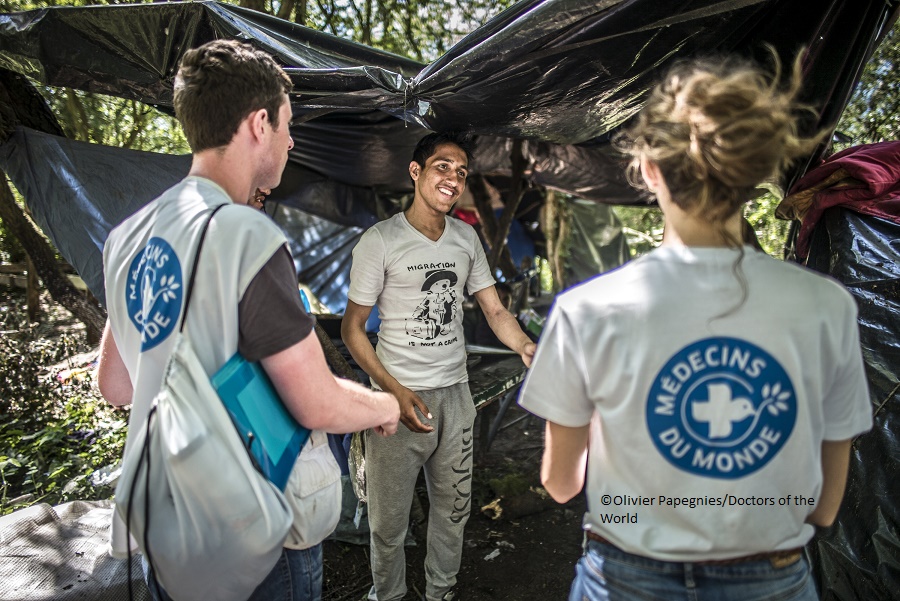 The charity quickly set up a Campaign Page on JustGiving so that people could donate or fundraise to help their work on the ground, which is to provide medicines, hygiene kits, as well as building latrines and wash facilities for the vulnerable in Calais.
"We realised that now was the perfect time to set up a crowdfunding campaign as the situation in Calais is heavily in the media spotlight but we needed to act fast. Setting up a Campaign Page on JustGiving was really easy and quick to do. I love the focus on images – how the main photo is central to the page – and that we have the possibility to add more photos which can update donors on what the situation is like on the ground. The layout is simple and effective, focusing on the main elements of the campaign: the problem, the solution and the ask." Smaranda Cosma, fundraising manager at Doctors of the World UK.
Here are five tops tips to make the most of trending news stories
1. Be quick
When news hits the headlines, you have a very narrow window of opportunity so don't let it slip away by taking days to plan a campaign. Doctors of the World UK had their Campaign Page up within an hour, ensuring that it made the most of the trending story.
2. Be agile
Galvanise your PR, fundraising and social media teams to focus their efforts on the campaign to give it the best chance of success. As with #nomakeupselfie and #icebucketchallenge, it's crucial that you are agile in order to take advantage of the situation. Make sure your social team is tweeting during the News and also including tweets with a call to action to donate to your Campaign Page. Take advantage of relevant hashtags on both Twitter and Facebook to reach a wider audience.
3. Engage journalists on social media
Identify which journalists are writing or talking about the topic and start conversing with them on Twitter. Signpoint them to helpful information that could help them with their story, offer up case studies and make them aware of what you are doing and how people can support your work.
4. Email your supporters
As with every fundraising campaign, start with your warm contacts – your supporters. Send out an email to let them know you've created a Campaign Page and how they can get involved by either donating, setting up a Fundraising Page or sharing on social media.
5. Post regular updates
Don't forget to update your supporters on how the Campaign is going. You can write an update in the story and upload new photos on your Campaign Page, which you can then share on social media so that you can reach people who are yet to donate. Show them the impact you are making but remind them of what still needs to be done so that they are prompted to help you reach your target.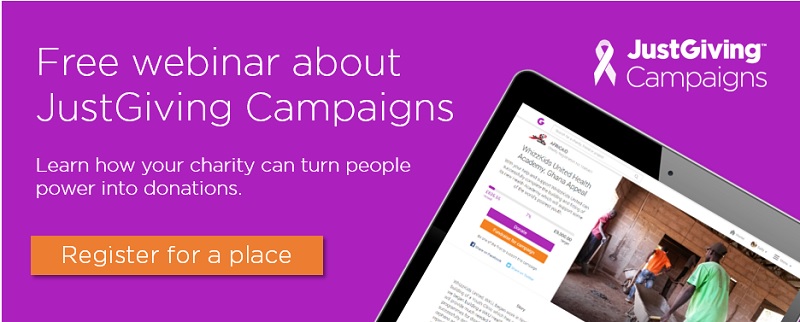 Get inspiration in your inbox!
Don't miss out on digital fundraising tips, tools and trends.
Passionate about using digital channels to communicate with and for charities, Kirsty is a freelance digital communications specialist and accredited trainer. A regular blogger for Third Sector and other sector publications, she is always keen to share her experiences and knowledge with others and help them achieve their goals. She has helped hundreds of charity staff hone their social media and digital marketing skills over the years and understand the importance of good content. She is a trustee of the Small Charities Coalition and in 2016 won a CharityComms Inspiring Communicator Award.