How Julian House organised a socially distanced event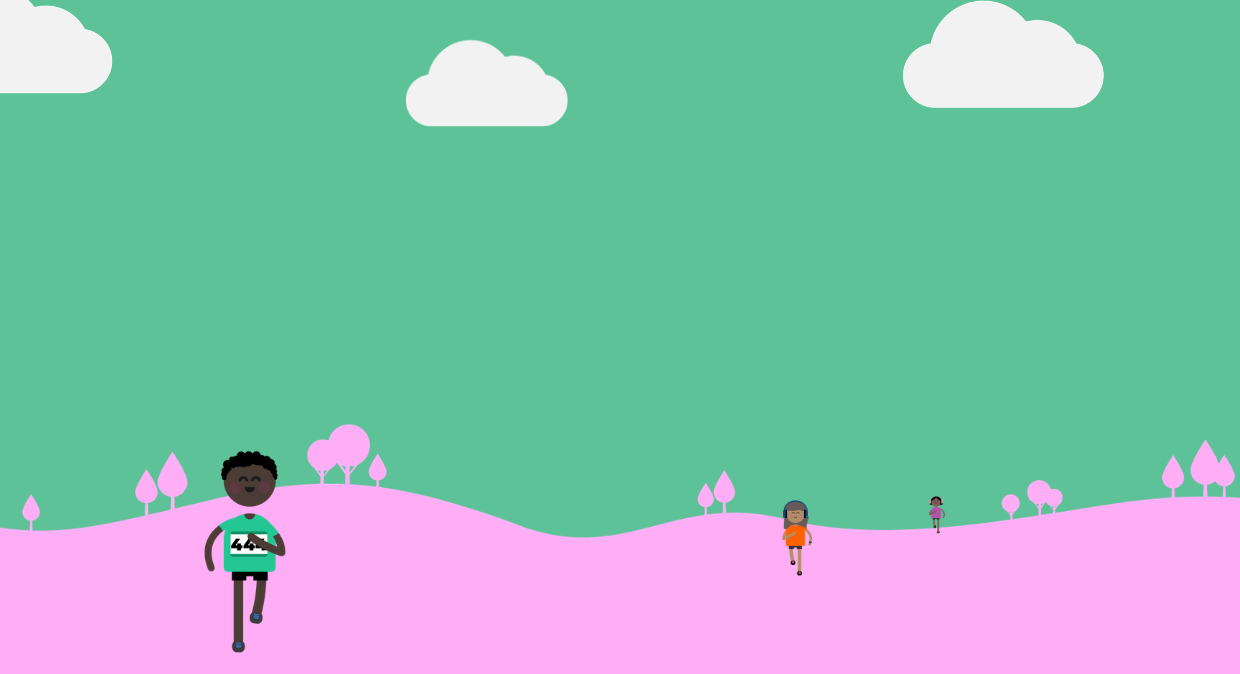 With careful consideration and additional planning, real-world events are still possible despite COVID-19. On 27th September Julian House, a Bath based charity dedicated to improving the lives of rough sleepers, hosted their 19th annual Circuit of Bath Walk in a socially distanced format. The walk covers a 20 mile circular route through Bath's surrounding villages and participants can choose to cover either the whole distance, or just part of it, whilst fundraising to support those in the local region experiencing homelessness.
The charity knew that with very few in-person events currently happening, they had a big task ahead of them in order to update their walk to a socially distanced, but still mass participation, event. Our customer success team were lucky enough to hear directly from Julian House's area funding manager, Cathy Adcock, and senior community and events fundraiser, Jessica Gay, who shared an honest insight into the challenges, practical considerations and wins from creating an event during the pandemic. Here's what we learnt.
The challenges and changes caused by COVID-19
The charity had to adhere to government guidelines by following the rule of six and ensuring all groups were socially distanced. Whilst this required extensive signage to be created and for the event's risk assessment to be re-written, one of the reasons Julian House decided to continue their event was the open and adaptable space available. The 20-mile route was already made up of five different start/check points which, along with staggered start times, they used to keep participants apart. Groups were also directed to designated waiting areas and only one person from each family or group was permitted to approach a checkpoint at any one time.
However, the toughest restriction that the team faced was an event cap of 500 participants.
"That was a hard pill to swallow. As a fundraiser you always want as many participants and for them to raise as much money as possible. But it was really important that we kept our participants and volunteers safe, and that we were actually holding up our reputation as a good event supplier to the local community."

Cathy Adcock, senior community and events fundraiser at Julian House
How the team used stewardship to engage with their event fundraisers
At a time when people are busy with their own day to day lives AND navigating through a pandemic, it's vital to bring supporters closer by building an event stewardship journey.
Building an event community
The team wanted to create an event community, bringing together existing and potential supporters in one place that they could refer back to in other stewardship communications. They decided to create a Facebook Event Page, using personal videos and polls to build event awareness, answer common questions and to engage supporters. The page had a great response, with people enjoying have a place to chat with one another – it even stayed active post-event with participants sharing photos.
Telling a story through emails
Julian House put together a consistent, adaptable email strategy which comprised of a welcome email and then a new email every two weeks. The content was tailored to a fundraiser's journey, so if someone hadn't started fundraising yet then they were encouraged to set up a Fundraising Page and offered support. This complimented JustGiving's fundraiser email journey which helps your event participants to raise more through personalised communications.
In addition to providing practical support, the emails were designed to tell an impactful story, including photos alongside stories of other fundraisers and beneficiaries. The team also shared updates on the total donations raised and explained how those amounts would be used.
Competitions
The team organised two competitions, one entered the first 15 people to raise £500 pounds into a draw for an afternoon tea, the other entered everyone who raised £125 into a separate draw for a restaurant voucher. A fundraising leaderboard was added onto the JustGiving Campaign Page so fundraisers could see how much everyone was raising and how well they were doing in the competition. This was a big hit, with fundraisers emailing to ask if they could increase the targets on their Fundraising Pages.
Last year the average amount raised per walk participant was £40, this year it was £125 – the charity believes that adding a competitive element was a key factor in achieving this.
Personal thank yous
Finally, just a few weeks before the event, the team made phone calls to their top fundraisers, offering them assistance and making them feel valued. They also rang or emailed fundraisers who hadn't started fundraising yet, or even set up a page, encouraging them to get involved. Throughout their event process, the team wanted to give a personal, human voice to their fundraising and phone calls were a great way to do this.
Are you thinking of organising an event during lockdown?
Julian House's socially distanced walk hit an amazing 151% of its fundraising target and gained sign ups from six fundraising teams and 127 online fundraisers. So, whether you have an existing event that could be adapted to social distancing, or if you're interested in trying a virtual version instead, we have more stories and advice from other charities that can help you. Listen to their learnings and valuable tips by watching our on-demand webinar 'Event fundraising during a pandemic'.
Get inspiration in your inbox!
Don't miss out on digital fundraising tips, tools and trends.