How JustGiving's QR codes just got even better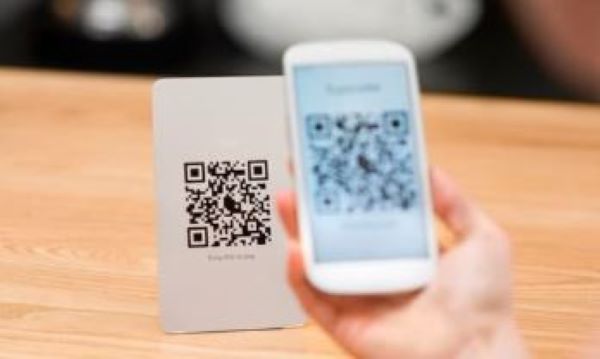 In March, we announced that QR codes for charities and teams fundraising on JustGiving. Today, we're excited to share that QR codes are now also available on your Campaign Pages and your supporters' Fundraising Pages!
Your quick QR code refresher
QR codes (aka quick response codes) are images that, when scanned on a phone or tablet, take a person directly to a specific website page. Most modern phones can scan QR codes using their cameras, only requiring the user to simply hold the camera in front of a code for two to three seconds and their phone will automatically take them to a website. QR codes can be added to direct mail, fundraising packs, stickers or digital communications such as emails, meaning that you can capture donations at times when people are engaging with your cause.
How to create your Campaign Page QR code
Creating your own Campaign Page QR code is so easy that it only takes a few seconds. All you need to do is add "/qrcode" at the end of your campaign URL. Yep, that's it.
For example, if your Campaign Page url is www.justgiving.com/campaign/CupcakeDay2020 then you type /qrcode at the end so it looks like www.justgiving.com/campaign/CupcakeDay2020/QRCode. Your code will then automatically appear on the page. If you've added your charity logo to your JustGiving account then this will appear in the centre.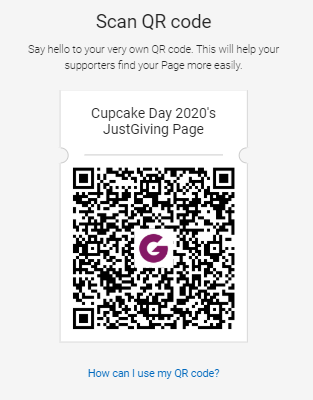 Now all you need to do is right click on the code and save it as an image on your computer. You can use the code as many times as you want whilst your Campaign Page is open and accepting donations.
Ask your supporters to create their own Fundraising Page QR code
Your supporters can also get in on the action and make QR codes for their Fundraising Pages. There are lots of creative ways that they can share their code, such as on social media or printing it out and sticking it to their front door or car window.
Fundraising Page QR codes can be created in two different ways.
Fundraisers can add "/qrcode" to their Fundraising Page url, just as you would with your Campaign Pages.
Alternatively fundraisers can log in to their JustGiving profile, click 'edit profile' and their code will be halfway down the page.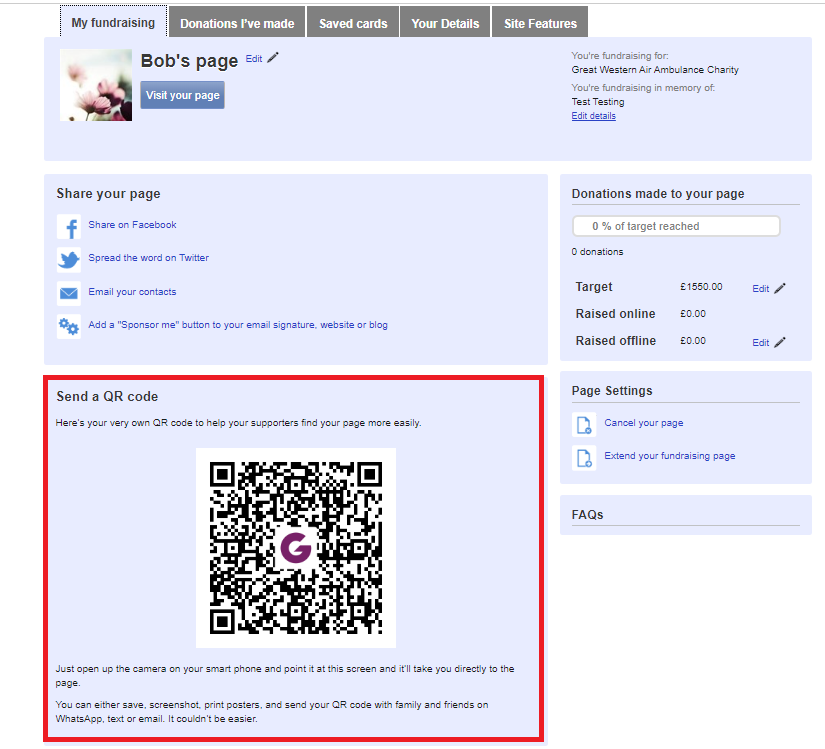 If you have any QR code questions…
We have some handy QR code FAQs on our website that can help both you and your supporters with any extra questions that you might have.
Get inspiration in your inbox!
Don't miss out on digital fundraising tips, tools and trends.
Toni Gregory is a Content Marketing Specialist and B2B copywriter.