How #MontyThePenguin gave WWF a Christmas boost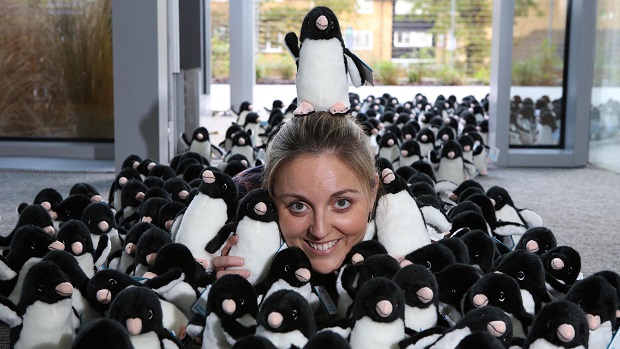 Unless you've just come out of hibernation, you will have seen how Monty Mania took over at Christmas. Thanks to an opportunity presented to our corporate partnership team, WWF UK was lucky enough to be part of the John Lewis Christmas campaign.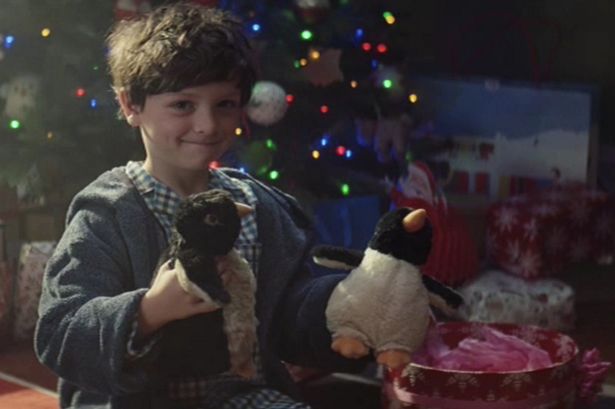 How did we make the most of Monty? Here are my top tips:
1. Be prepared to disrupt your plans
Our Christmas campaign is the most important of the year and preparation was already well underway when John Lewis approached us. But it was such a fantastic brand fit that we couldn't let it pass so we redirected our budgets and rapidly reinvented our activity to "Monty-fy" everything we could! All our ads were tailored – including press, online/outdoor banner ads, and outgoing correspondence was all about Monty's friends in the Antarctic. And it wasn't just our fundraising activity that was changed, all our school programme materials and Living Planet Centre visitors experience got penguined-up as well.
2. Create a tight core project team
Monty activity ran across everything we did, and what enabled us to act swiftly was the fact that we created a small but efficient core project team. The team of key people included representatives from fundraising, social media, online, programmes and corporate partnerships. This allowed us to have a quick turn around on sign off and respond to various teams' requirements. We created a "just do it" attitude and made it happen. The core group also allowed for ideas to be bounced around and the logistics to be worked out more effectively. This was achieved by quick 5 minute catch ups every morning.
3. Ensure supporter services are fully involved
You cannot underestimate how important your Supporter Care team is. It's the people in these teams that will be speaking to supporters directly. The most important thing is to supply these teams with answers to FAQs as well as letting them see all the creatives before they go live so that they can be fully prepared. We also created bespoke briefing sheets for John Lewis so their shop floor staff were also able to talk confidently about the campaign and our work in the Antarctic.
4. Use it as a springboard
The #MontyThePenguin phenomenon presented us with the opportunity to test things we wouldn't normally have been able to. We experimented with a nomination social activity called #PenguinDanceBattle with targets for engagement such as number of likes, shares and participants. The #PenguinDanceBattle also formed part of our internal communications to engage WWF staff and we had an internal dance battle pitting the honour of departments against each other (the operations department won, much to the shame of everyone in fundraising!).
[youtube id="dwq8BKgTChM" mode="normal" align="center"]
5. Track everything
Ensure everything you do can be tracked. Source codes are your friend, not your enemy. Even on our very last minute activities we assigned a source code so that we could see which elements of our Monty related campaign worked. The use of and implementation of source codes allows you to have a good wash-up session at the end of the campaign and review everything. It also means you can use key learnings for future opportunities.
6. Celebrate success
Christmas is a frantic time of year for most fundraisers, but it is important to find time to take stock and celebrate achievements. Our online team came up with a unique way of celebrating our successes. Some particularly creative members managed to link a toy penguin to our website so that every time a new penguin adoption was taken out the toy penguin told us with a variety of phrases. For example "Dave from Luton just p-p-p picked up a penguin." Everyone in the office loved our little talking penguin and he was a constant reminder of how the Christmas activities were going. You could say this little penguin was our "success bell".
After the Christmas madness had subsided we ensured that everyone got thanked for their help in a whole staff meeting as well as presenting a polar landscape themed selection of treats for our Supporter Care team. And of course there were celebratory drinks for all those involved too. As an organisation it was important that everyone felt valued after their heroic efforts.
So how did it do?
The campaign achieved a 350% increase in penguin adoptions and it didn't stop there –  nearly 400 new schools signed up to our green ambassador scheme and the communications reach was over 71 million.
Have you wrapped up your Christmas campaign? How did it do?
Get inspiration in your inbox!
Don't miss out on digital fundraising tips, tools and trends.
Katie was the project manager for WWF's successful Christmas campaign witch featured a tie up with John Lewis and #MontyThePenguin. She works with various teams across the charity including digital, programmes, social and content and is responsible for supporter fundraising communications from penguin appeals to panda raffles. She loves creating engaging material that inspires and encourages the supporters to donate.