How partnerships can maximise exposure for your fundraising events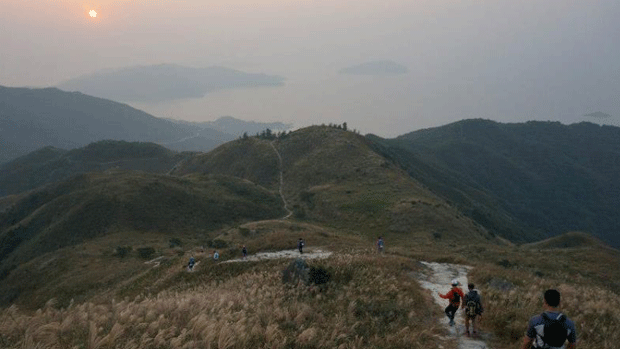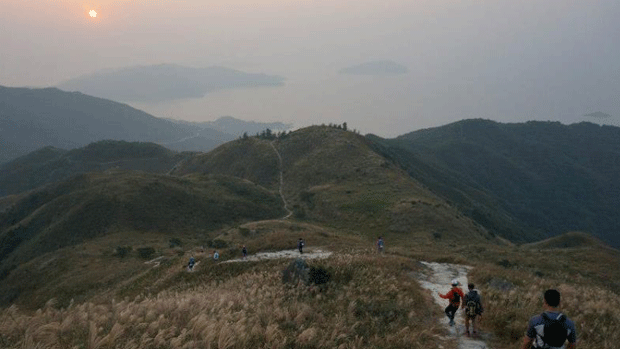 When Room to Read set themselves the challenge of recruiting a younger supporter base, they knew they needed something really cool to inspire the younger generation to take on a fundraising challenge for their charity. Barclays' MoonTrekker event has helped them do just that. In the last three years, the event has raised over $2million Hong Kong Dollar (HKD) for the charity, helping them fund 26 projects across South East Asia and Sri Lanka.
We caught up with Leanne, Emma and Kristina from Room to Read to find out more.
What makes the MoonTrekker event different from other fundraising runs?
We want to recruit a new younger audience to Room to Read, so we needed to find an event that would appeal to them. We've also noticed that people increasingly want to take part in an event that is not only personally challenging, but also offers a unique experience – ones that they're happy to share on Facebook and tell the world they are taking part in.
MoonTrekker does just that. Participants can take on a 27km or 40km route and try to 'beat the sun' by crossing Hong Kong's second highest peak before sunrise. The photos from the event are just incredible and participants are very proud of sharing their stories. This means we're reaching more people through social media just via word of mouth.
How successful has the event been for Room to Read?
In the last three years, the MoonTrekker event has raised over $2 million HKD for Room to Read, which has been deployed to fund 26 projects across South East Asia and Sri Lanka. As a result, 5,900 children now have access to libraries full of local language books and schools that are well-constructed, bright, and child-friendly.
It's also helping us to raise awareness of our ongoing quest to develop literacy skills and gender equality in education, supporting girls to complete secondary school with the relevant life skills to succeed in school and beyond.
What advice do you have for other charities looking to secure event partnerships?
MoonTrekker founder, William Sargent, heard about Room to Read through one of his close friends, (who happened to work for Room to Read Hong Kong in its early days) and the partnership grew from there.
So really, it's about exploiting your contact books. Make sure everyone in your organisation, whether they're a trustee, accountant or fundraiser, is encouraged to share their contacts. You never know who they know!
What advice can you give to charities looking to do the same in other events?
We find that promoting fundraising efforts and sharing advice for fundraisers via regular emails and newsletters is a great means of encouraging and inspiring our supporters. We do this for all of our race participants. It's not only a great way of keeping them updated, but it also encourages people to continue fundraising throughout the year as the charity's hard work remains front of mind.
More recently, we've begun sending informative emails to JustGiving fundraisers to thank them for their donations and keep them updated on how their pledges are helping the school communities in South East Asia and Sri Lanka. Showing your appreciation might even encourage people to make repeat donations.
Charities should also encourage their supporters to set their own personal fundraising targets on JustGiving as a great way of increasing awareness and raising additional funds for their causes. The social sharing features integrated within JustGiving appeal pages are another strong reason to encourage supporters to set up their pages, as over 50% of donations are made indirectly via social interactions.
What are the main benefits of being on the JustGiving platform?
Quite simply, JustGiving has multiplied the marketing effect of MoonTrekker and Room to Read.
We were thrilled when we heard that JustGiving had been chosen as the official partner of the Barclays' MoonTrekker event this year, particularly because of its recent expansion into the Hong Kong philanthropy sector.
Its data accuracy and streamlined donation processes are user-friendly and it's a great tool that charities should use to gain exposure on a globally relevant platform. Joining with JustGiving this year has given us a platform to highlight our appeal to a global audience that reaches further than the 10 countries we currently operate in throughout Asia and Africa.
Making the most of event fundraising
About Room to Read and MoonTrekker
Established in 2000, children's literacy charity Room to Read has impacted the lives of nearly eight million children in Asia and Africa, with aims to reach 10 million children by 2015. Supported by Barclays' MoonTrekker event, over $2 million HKD has been raised in the last three years to help provide children with school libraries and reading rooms across South East Asia and Sri Lanka.
Contributors
Kristina Tanso: major gifts senior associate. Kristina manages relationship with major donors, corporates and foundations.
Emma Iannaccone: chapter and volunteer senior associate. Emma manages relationships with volunteers, providing support and resources to volunteers and event hosts. She also represents Room to Read in events with schools.
Leanne Law: accounting and administrative analyst. Manages donations, expenses processes and administrative duties in Hong Kong, Singapore and Japan offices.
Get inspiration in your inbox!
Don't miss out on digital fundraising tips, tools and trends.
Nikki Kinloch is the Country Director for Australia, New Zealand and Hong Kong, bringing JustGiving to the Asia Pacific region. She's passionate about making fundraising easier for communities and companies by combining the power of social media and technology to allow for anyone to become a powerful advocate for the causes they care about.