How Teenage Cancer Trust is cutting through the social noise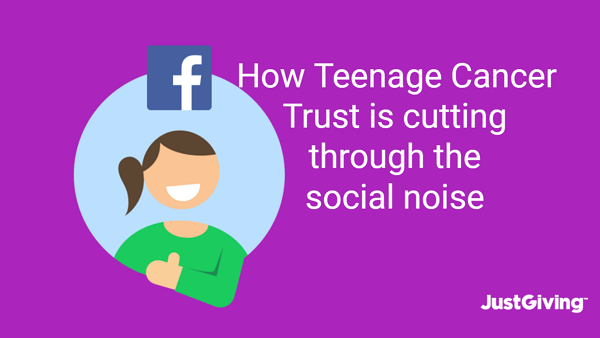 This year, Facebook announced changes to its news feed algorithm, making it tougher for brands' content to be seen.
Whether you're already seeing reduced reach and engagement for your charity's Facebook page, or you're getting prepared for it, you might be looking for some inspiration to make your content cut through.
Here are some of the key things we've been doing at Teenage Cancer Trust to make sure we still engage our supporters on the platform:
1. Tell great stories
It's important to think about why you normally go on Facebook: seeing what your mates have been up to, countless holiday and baby photos… You need to tell stories that don't feel out of place within that. You don't want to be jarring their experience but you still want to stop their thumbs.
We've continued to share the amazing stories of the young people we support, like Caitlin here, on Facebook alongside our incredible fundraisers and staff too. While there's been a dip in total reach numbers, the engagement hasn't shifted.
Supporters are voting with their clicks and telling us by reacting, commenting and sharing that this is the type of content that they want to see us posting.
So when we post a story that receives positive engagement like that, we make sure to repurpose it and share it again. This might be later that week or the following week with a different picture and quote for others to see.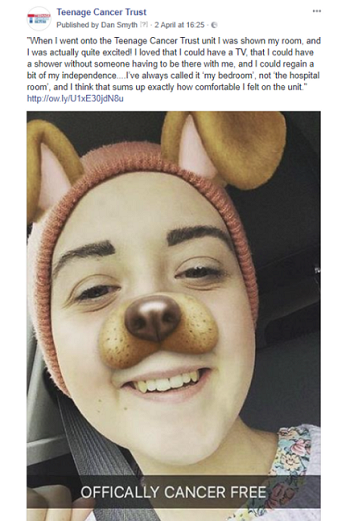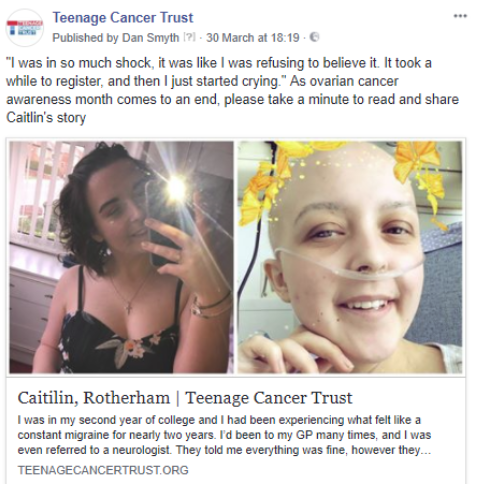 2. Your supporters are your ambassadors
As the algorithm makes it increasingly hard to get cut-through, we're exploring the potential of Facebook Groups.
This has worked particularly well for our Virgin Money London Marathon runners. Through Facebook Groups we've created a highly engaged community of encouragement, inspiration and support outside of the news feed.
It's not enough to just leave them there though. We've been giving our supporters tools to talk about us on their own Facebook profiles, whether that's graphics to remind people to sponsor or cheer them on, or Facebook's Frame tool to shout about their support.
By doing this we're bypassing the algorithm (and having to compete with other pages) and letting our supporters do what they do best.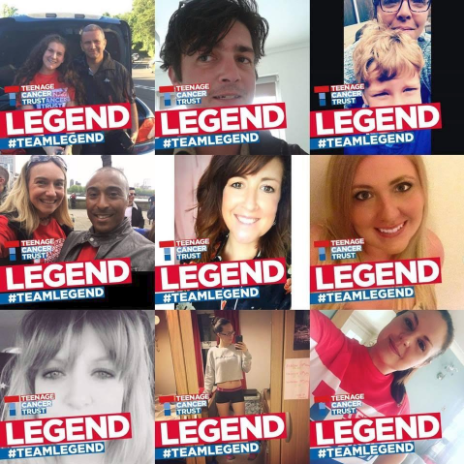 3. Use live video to take supporters into your world
One way to immerse supporters into your work is through live video. Live is something that Facebook's algorithm is still pushing for, so has been largely unaffected by the recent changes.
But just because Facebook wants you to do it, that doesn't mean it's right for your audience. We've been experimenting over the last year or so and know our audience responds well to it.
During our annual shows at the Royal Albert Hall last month, we used Facebook to broadcast live from our Ultimate Backstage Experience music workshops. Young people that we support come down to the Royal Albert Hall for the day and learn how to write songs and play instruments to perform in just a couple of hours.
Live gave us a great opportunity to showcase this amazing performance to a much wider audience, and show supporters a side of our shows that they might not normally see.
Earlier this year we also went live from Parliament to chat about the experiences of young people with cancer together with an MP. This helped us source comments, stories and questions as well as raise the profile of our policy work.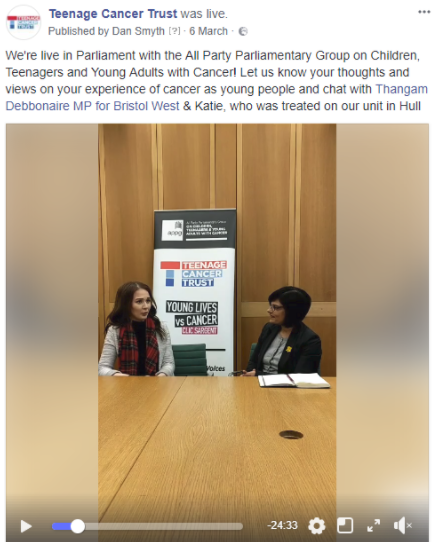 4. Don't panic!
Above all, don't panic about the algorithm changes. Keep posting what your audience wants you to post, and you'll help your supporters be the best supporters they can be.
For more on this and my 10 top tips, check out my blog post Dealing With Change.
Get inspiration in your inbox!
Don't miss out on digital fundraising tips, tools and trends.