How to create a simple event landing page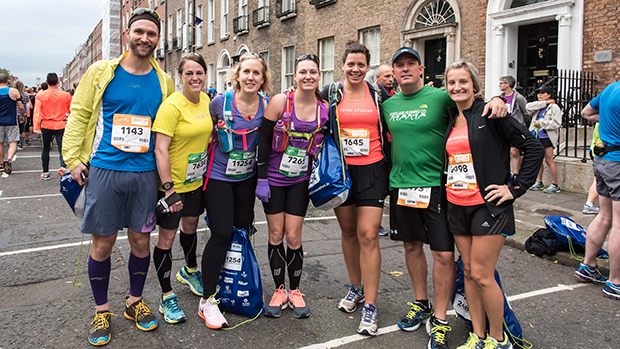 JustGiving Campaign Pages are the simplest way to bring together all your fundraising for a specific event.
Once your page is set up, people can then set up their own fundraising pages to help you raise even more. They'll ask their entire network for help: friends, family, colleagues, and even strangers!
Whether it's a big community run, and dedicated event for your charity, a bake sale, or concert, or beyond, every event has the power to make a real impact.
You can leverage Campaign Pages for all types of events.
The possibilities are endless!
How can I get donations on my Campaign Page?
Fundraisers

 


People who want to raise money for your charity themselves can do just that! Supporters can set up their own fundraising pages as an extension of your event, making your fundraising a collective goal for the event – and a friendly competition of who can raise the most!




Direct donations

 
People who want to support you can simply visit your Campaign Page and donate, no separate fundraising page needed.


Regular giving

 


New! Now supporters can set up regular giving for your fundraising campaign, meaning they'll automatically give a specified amount via direct debit each month.

Learn more about Regular Giving on Campaign Pages.

 
The fundraising total on your page accounts for all the above, showing how much everyone has raised together, as one big team.
Here are a few more examples of charity event fundraising pages on JustGiving.
MS-UK fundraising in London Marathon
MS-UK created a JustGiving Campaign Page to support its London Marathon fundraising.
The charity has recruited 99 fundraisers and gained more than £129,000 in donations to support its mission of helping people with multiple sclerosis live healthier and happier lives.
See MS-UK's London Marathon Campaign Page 
UN Women National Committee Australia – Trek for Rights 2023 
UN Women Australia created a JustGiving Campaign Page to support its annual Trek for Rights fundraising campaign, helping give women and girls in Afghanistan access to life-saving services.
It's raised $16,000+ so far from 19 fundraisers and 197 supporters. This May, the event will see participants take on an incredible trek through Australian scenery as part of their fundraising journey.
See UN Women Australia's Trek for Rights 2023 Campaign Page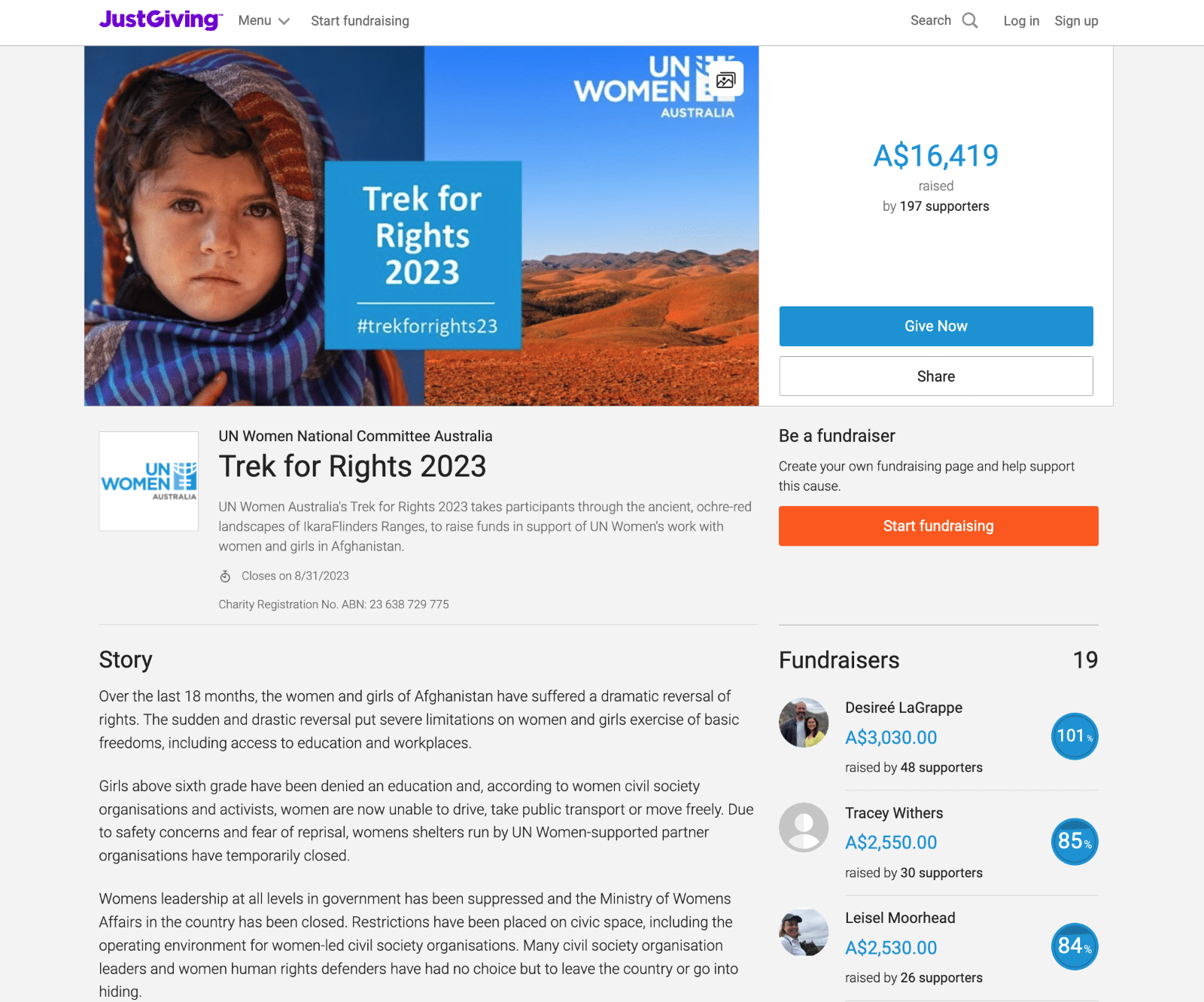 Build a Campaign Page for your next fundraising event
Creating a Campaign Page is easy and only takes a few minutes. Log in to your JustGiving account to create a page for your next event.
Get inspiration in your inbox!
Don't miss out on digital fundraising tips, tools and trends.
Sally Falvey has worked in online fundraising for over 10 years, and is the Head of B2B Marketing at JustGiving. She's passionate about helping all charities use the latest technology to be more efficient and raise more money.