How to create great social media content on a budget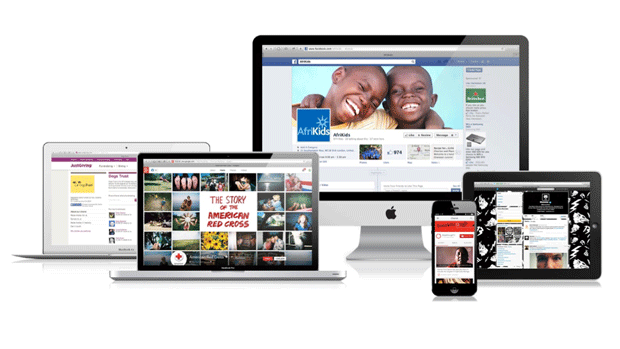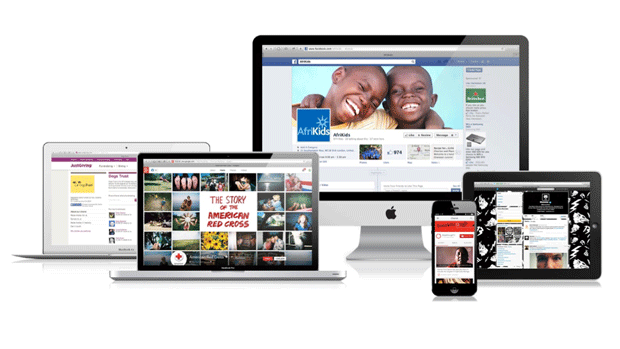 Creating and publishing the right sort of content plays a vital role in determining your success on social media. That's why I was really pleased to hear that the team behind About that first tweet – a practical guide to social media for charities and social enterprises – was working on a follow up.
Social Misfits Media (@MisfitsMedia) has now published Something to tweet about, a free guide aimed at helping charities, non-governmental organisations (NGOs) and social enterprises of all types and sizes think about content creation and distribution. It features some great case studies, including Movember, AfriKids, and the Red Cross, as well as interviews with the likes of Facebook, YouTube and Google+.
I caught up with co-authors Carlos Miranda, CEO of I.G. Advisors, and Alissa Steiner, digital marketing officer at the charity Turn2us, to get their top tips for creating great social media content on a budget.
Engagement is key
Many charities, NGOs and social enterprises are using social media and have embraced it as an element of their marketing activity. But in order to truly harness the power of social media, simply being there isn't enough. On social media, the key to success lies in creating original content that engages your audience and encourages them to interact.
This engagement is what will raise your visibility on social media networks and inspire people to act on behalf of your cause. For charities, NGOs and social enterprises, creating unique content and distributing it thoughtfully through social media channels is paramount when it comes to achieving your marketing and fundraising goals.
Something to tweet about
In partnership with Aegis Media, we at Social Misfits Media have proudly published Something to tweet about, a free guide to creating great social media content.
Our mission at Social Misfits Media is to help charities and socially conscious businesses to get the most possible success out of social media, even when time and budget are stretched very thin. That's why the guide is designed to help organisations of all sizes, budgets and causes to get the most out of their social media efforts by creating their own unique and engaging social media content.
The guide is packed with inspiring examples of successful content, from images and blogs to videos and mobile apps. It also features first-hand advice from social media experts such as Jonathan Waddingham from JustGiving, Karla Geci from Facebook and Jessica Mason from YouTube, on what makes great content on each of their particular platforms.
On a shoestring
We know that creating original content and fine tuning a social media strategy can often seem a daunting task when time and budget are limited. So we'll share with you some of our top tips for creating different types of engaging content on a shoestring budget.
Blogs
Blogging is one of the cheapest ways to generate and distribute original content. Nowadays backend blog management and analytics software, like WordPress and Google Analytics, is either free or cheap (not to mention, easy to use). The only real cost associated with blogging is time – the time to write and distribute a post and the time to manage and learn from your analytics.
Videos
The most important aspects of a successful video are actually authenticity and storytelling, not high production specs. You can tell an interesting and original story by filming from any smartphone, digital camera or an inexpensive flipcam, and editing it on YouTube Editor. Creating videos keeps your YouTube channel updated with fresh, engaging content and provides great material for your website, blog and other social media channels.
Photos
Sharing photos is an easy way to incorporate engaging, user-generated content into your campaigns or daily social media activity. Nearly every type of mobile device (e.g. phones, tablets etc.) now comes with a camera and the popularity of photo sharing apps such as Instagram means you can instantly share unique images that reach audiences across several platforms. Taking a picture of something as simple as one of your volunteers in action can be compelling for the right audiences. Additionally, pro-actively asking your followers to share their photos with you on social media includes them in your activities and gives you a bank of original content at no real cost (other than time).
Mobile apps
When designing an app, create a roadmap for it and develop it in phases. The first build should be the app in its most basic form, this will help keep costs down and allow you to test how users respond. Sites that offer free services, like Mobile by Conduit, can help you get started. Develop for only one platform at the beginning (e.g. iOS, Android). Plan to add additional features later as feedback comes in. Once you're happy with the basic build, shop around to see who out there can build on what you've already done for the best price.
The process of developing original content and creating a social media strategy may take time, but it doesn't have to break the bank. After all, you're surrounded by content ideas on your organisation's website and in the work that you do. By keeping your cause at the heart of your content ideas, and figuring out what works for your audience, you can build your social media presence to bring greater marketing, campaigning or fundraising success.
Download the guide to get more guidance on creating great social media content and a social media strategy that works for you.
About the authors
Carlos Miranda is the CEO of I.G. Advisors, a philanthropy, CSR, and fundraising strategy consultancy. He is also the Founder of I.G.'s sister company, Social Misfits Media, a social media and digital consultancy focused on social impact organizations.
Alissa Steiner leads on social media and digital marketing at the charity Turn2us, which helps people in financial need gain access to benefits, grants and other support. She is also a writer and has collaborated with Social Misfits Media on two publications.
Get inspiration in your inbox!
Don't miss out on digital fundraising tips, tools and trends.