How to get started with the Google AdWords Grant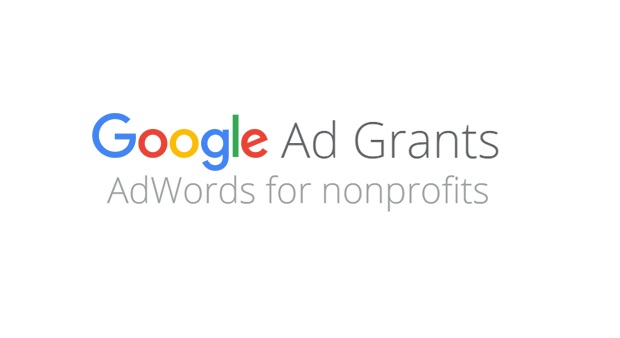 Last week we blogged about how charities can get started with Facebook Ads. In the second of our digital advertising series, Will Cardy gives the lowdown on Google Ad Grants.
What are Google ads?
Google Ads appear on the Google search result page when you search for something. They're an easy way for your charity to appear above organic search results on Google search results pages (amongst other places).
You use keywords (words or phrases people might Google) to target ads to specific searches. These could be about information or services your organisation provides.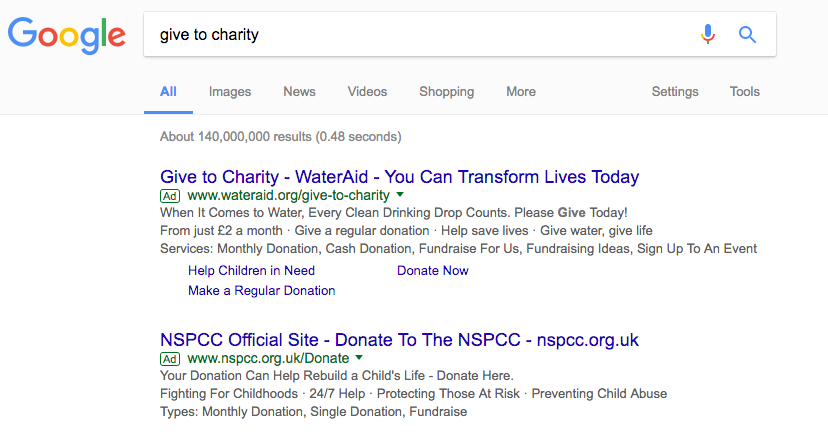 Why should I have a Google Ads Grant?
Imagine you had an extra $10,000 each month to spend on Google Ads. How many extra potential volunteers or donors would that mean?
That's exactly what Google's Ad Grant is. An advertising grant to help drive visitors to your website. You don't pay a penny.
There are a few restrictions, but it's a great tool for attracting new visitors to your website who are actively searching for content.
If you haven't already got the Google Ad Grant, check your eligibility and apply here.
I've got the Grant, so what now?
Here's a quick overview of the anatomy of a Google Grants Account, and the essential steps to get your first ad online.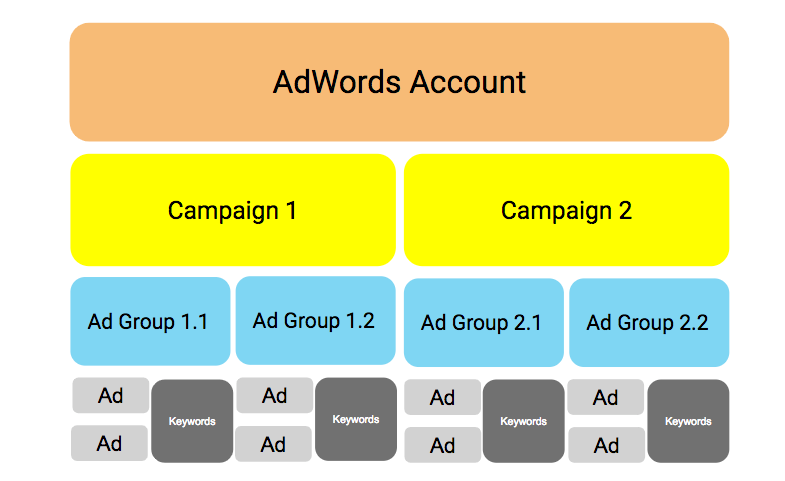 Campaigns
These are the top level of grouping for your account. They contain ad groups. Depending on your charity, each campaign might be on a very specific topic, or a bit more general.
The settings you apply to a Campaign will apply to every Ad Group and Ad within it.
Set up a Search Network only (All features) campaign.
Give your campaign a descriptive name. A good place to start is a brand campaign e.g. 'JustGiving'.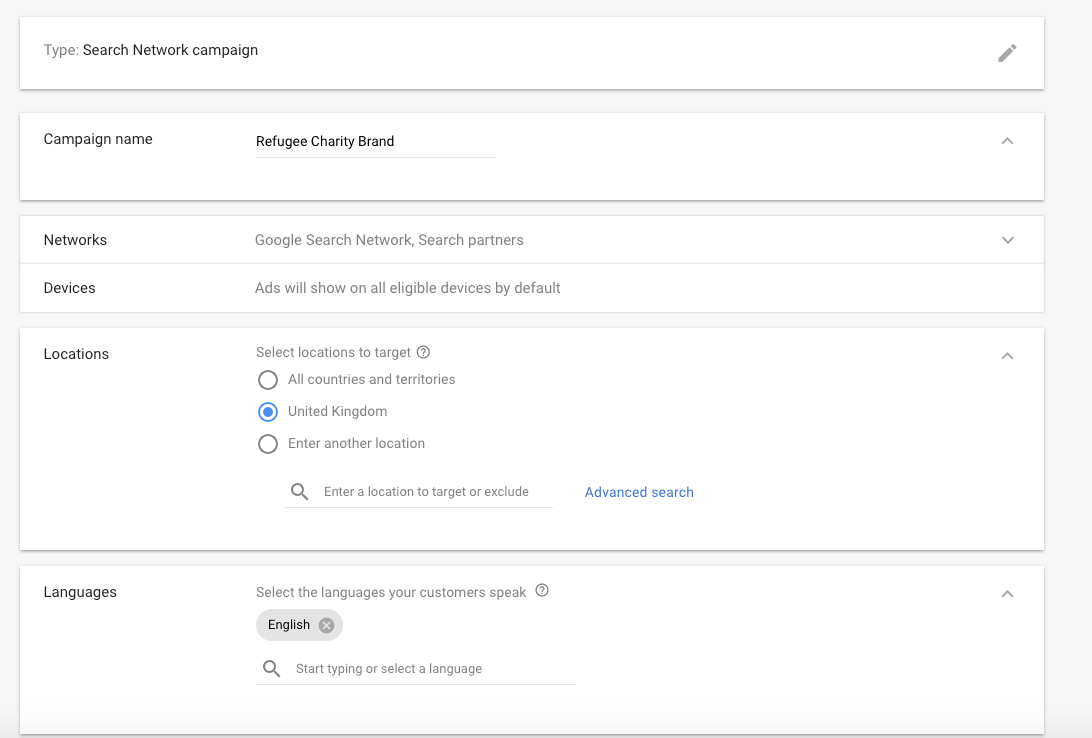 Make sure you set the geographical locations and languages you want to target.
Set the bid strategy to 'Manual CPC' and set this to $2. Set your daily budget to $329 (the maximum amount you can spend with Ad Grants – you can change this later).
Ad groups
Ad groups are the next level of grouping. They contain ads and keywords focused on one specific aim or 'search intent'.
You might have one Ad Group for a local sponsored run, and another that includes your charity's name in the keywords, so you can tailor your ad copy accordingly.
Set a name that describes the search intent you're trying to capture. If you're running with my brand example, you might want to start with a donation campaign.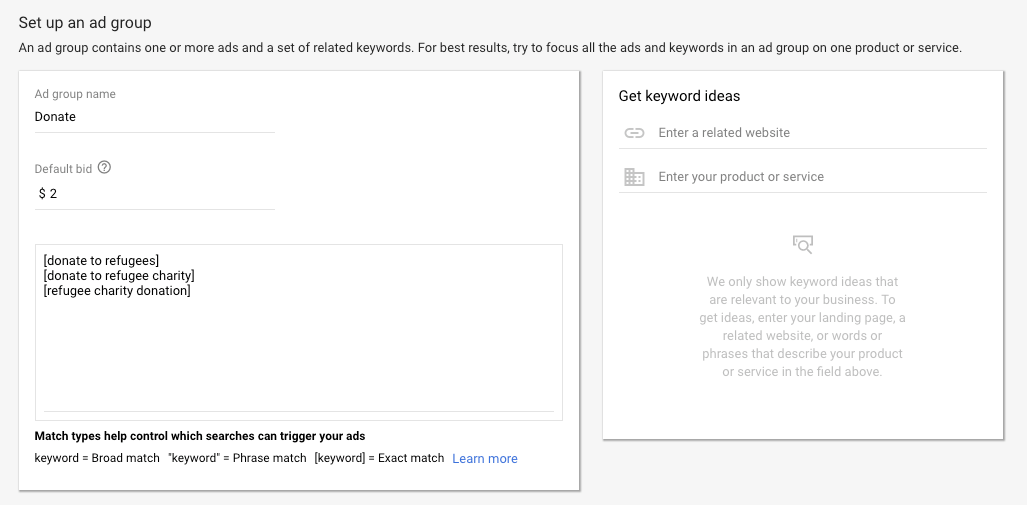 Keywords
You create one list of keywords for each ad group.
Every ad in an ad group is triggered by the same set of keywords. So your keywords should be closely related to search terms and landing page content.
Choose around six keywords for each ad group – think what people will be searching for.
Top tip: don't mix keyword match types – create a different ad group for each.
Ads
You can have several ads in each ad group. Use different versions to test ad copy approaches.
Ads are made up of headlines, descriptions and URLs – you can customise these to encourage clicks.
Write out your headlines. Start with your charity name and include a call to action.
Add a description. Explain why a supporter would donate to you. Shout about the great work you do!
Insert the URL of the landing page you want to send visitors to.
Start with three different ads per ad group to see which copy performs best.  
Top tip: include search terms in your ad copy. They'll appear in bold in the ad, leading to more clicks.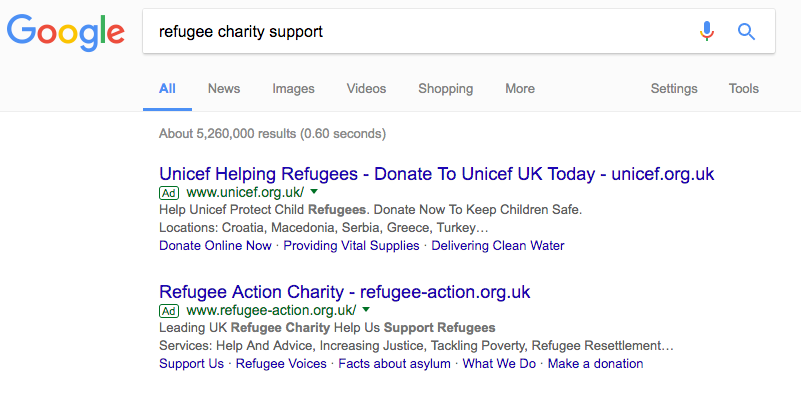 Hit save and send your ad for review.
There are lots of different elements like ad extensions which will help improve campaign performance, but we'll save them for another blog.This should be enough to set up your first basic campaign.
You're all set! Let us know how you get on in the comments below…
Get inspiration in your inbox!
Don't miss out on digital fundraising tips, tools and trends.